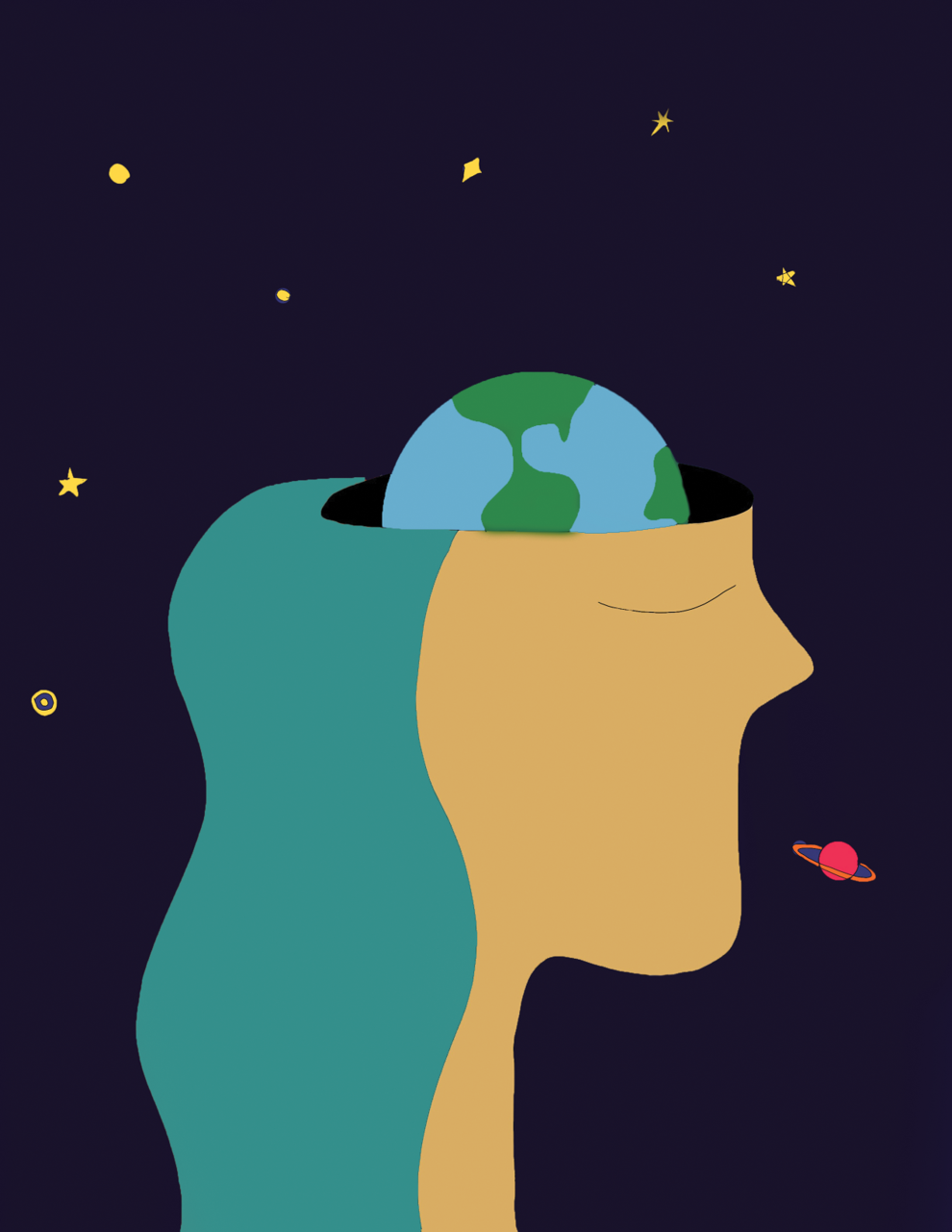 Most of us by now are familiar with Greta Thunberg, the 16-year-old Swedish student whose demonstration on the steps of the Swedish Parliament building in August 2018 launched the Fridays For Future movement which calls on global leaders and institutions to address the ongoing climate crisis. Thunberg's campaigning has inspired a wave of environmental activism, as students and concerned citizens around the world have begun to participate in climate strikes and organized protests of their own, like the September 2019 Global Week for Future.
Thunberg is not the first young adult to voice concern for the health of our planet.
Fifteen-year-old Autumn Peltier, who is Anishinaabe and a member of the Wiikwemkoong First Nation in Canada, has been advocating on behalf of water protection since the age of eight. In 2019, Peltier addressed the United Nations for a second time at the Global Landscapes Forum, where she called attention to the shortage of clean water in a number of Indigenous communities. Peltier, whose activism is guided by a traditional belief in the sacredness of water, was named the chief water commissioner by the Anishinabek Nation in April 2019 and has thrice been nominated for the International Children's Peace Prize.
The work of activists like Thunberg and Peltier tackles the climate crisis on a transnational scale, calling on governing bodies and "those in power" to do their part in fostering a planet that is sustainable for young people and future generations. What activism in the form of speeches and global movements lacks, however, is a discernible pathway toward achieving personal sustainability.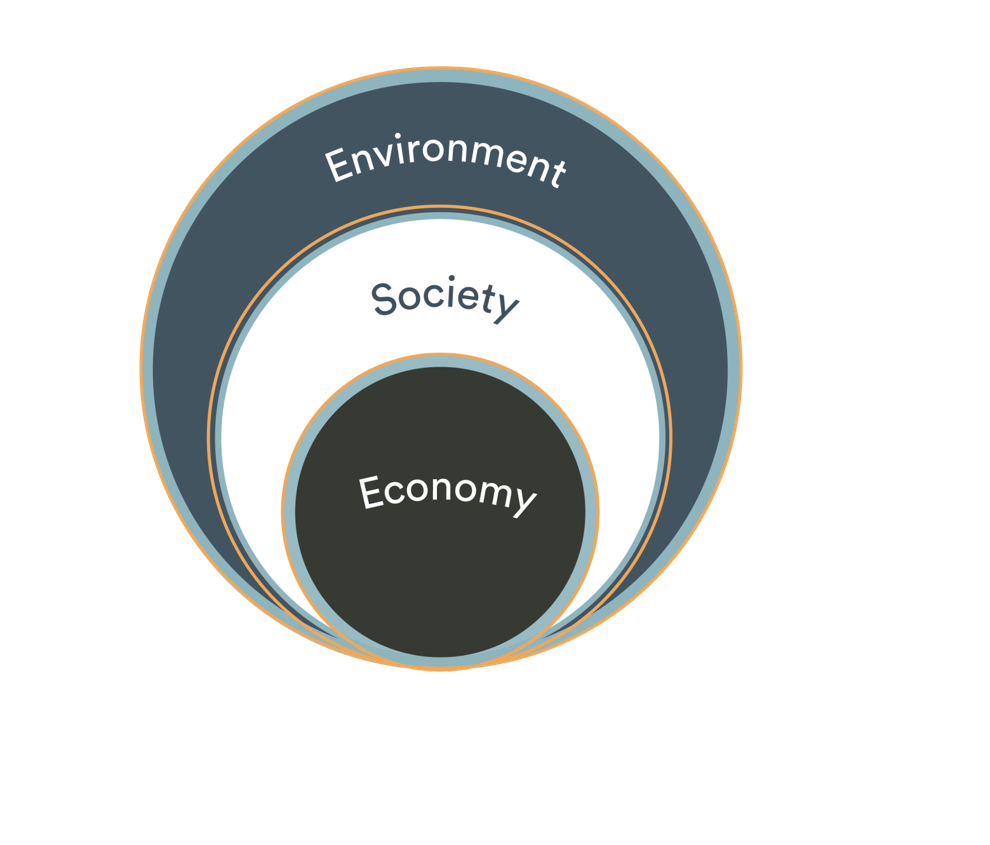 If we envision the climate crisis as a form of the nested dependency model used to describe sustainability, it would become evident that our ability to act as sustainable humans — that is, make choices that benefit the long-term health of the planet — is contingent upon the political and socio-economic framework of our societies. Essentially, where we live, how we earn an income, what resources are available to us, and what institutions control these parameters are all direct influences on the environmental impact we knowingly, or unknowingly, exert.
But how does this relate to UW students?
___
As residents of Seattle, we have access to an abundance of community resources that help us achieve some semblance of sustainable living. Public transportation, farmers markets, renewable energy providers, compost and recycling facilities — these are all examples of resources that are locationally available. There is, however, a socio-economic dimension that must be accounted for when considering resource accessibility, which in this case would be the "college budget," or a lifestyle grounded in the principle of frugality.
Most students are strapped for cash; Although most of us may want to live sustainably, there's often the assumption that making good, eco-friendly choices is a luxury some of us just can't afford.
This misconception is often perpetuated by the initial higher cost of sustainable alternatives such as keep cups, reusable bags, and energy efficient LED light bulbs. A 2016 article from the Australian organization 1 Million Women challenges the assumption that the cost outweighs the benefit, stating that investing in items that aren't single use will ultimately save consumers money, as they will no longer be forced to routinely purchase disposable items.
Another common myth is that shopping sustainably for groceries and clothing is more expensive than buying cheap, mass-produced products.
Ben Olson, a sophomore studying human centered design and engineering (HCDE), said he equated processed and packaged foods with cheaper prices and was thus less inclined to purchase pricier alternatives like fresh produce and locally procured meats and breads. He suggested that money was a motivator on both sides of the consumption equation, as industries and other large-scale manufacturers are likely motivated to mass-produce cheap inventory that will sell fast to frugal consumers.
The initial cost trade-off that applies to reusable products is equally applicable in this case. 
Shopping for ethically-made, fair trade clothing can be affordable if you look in the right places. A 2019 article from The Good Trade, an online forum covering conscious living, shares a guide to ethical brands like PACT, thredUP, and ABLE who value sustainable, ethical forms of production, and price items according to their durability. 
Another option is to purchase second-hand, thrifted, or upcycled clothing. Prices at these stores are often lower to account for previous use, and shoppers can rest easy knowing they haven't contributed to the roughly 20% of global water waste produced by fast fashion industries. 
When it comes to shopping for groceries, college students are often constrained by both budget and time. We equate labels like "organic" and "natural" with higher costs and thus gravitate toward cheaper options that are often encased in plastic and stamped with fine-print FDA warnings.
___
Kristi Straus, a lecturer with the program of the environment whose teachings focus on environmental conservation, is working to address students' misconceptions and hesitancy to adopt sustainable choices.
"There are lots of places where there's this overlap [where] what's easy financially is the same thing that's good environmentally, and often those things are also good for our health," Straus explained. "So if you can start in that area, you can make major changes."
Straus gave examples of several areas in which students could make simple changes. For those who have cars on campus, they can save money on gas and limit their carbon emissions by opting to, when possible, walk, bike, bus, or take the light rail as transportation. Furthermore, students who have access to kitchen appliances and storage space should make decisions under the impression that "cooking sustainably is quite affordable."
"The belief that healthy eating is expensive is in some ways true, because the cheapest way to eat in this country is to buy food that's not good for us or the planet," Straus said. "But it's actually pretty cheap to cook healthy, delicious food that also happens to be very sustainable. One tip is not to look up your recipe in advance, but to go to the store or the farmers market and buy what's on sale."
Where possible, students can also make changes to their dietary habits. Straus explained that carbon footprints — a measure of individual emissions as a result of fossil fuel consumption — are regulated, in large part, by the foods we consume. For example, red meat and other animal products requires the growth of grain on forest lands that would otherwise be used for big, carbon-storing trees. 
Straus, referring back to the earlier point that not everyone has locational and/or socio-economic access to community resources that improve personal sustainability, went on to argue that indicators of environmental impact are highly individualistic and thus require approaches unique to the person adopting them.
"The ecological footprint [as a measure of environmental impact] is broader than the carbon footprint," Straus said. "Everyone can improve their ecological footprint, but not everyone can improve their carbon footprint. For many students to have a footprint as large as they do is because of their carbon emissions, but for some other students that isn't true, and there are other aspects of their lives that can be improved to achieve sustainability."
So there you have it — sustainability is as much a global movement as it is the small-scale choices of individual human-beings. Environmental activists like Thunberg and Peltier do their heroic part in heralding the importance of changing the way the world approaches the climate crisis. But what does this activism look like on a personal level?
Although the scope of impact is infinitely smaller, the choices we make regarding sustainability are as symbolic as the picket signs carried by thousands-strong crowds of protesters, and equally as important as the impassioned speeches made to leaders gathered at summits of the United Nations.
If we collectively live according to what is possible based on our societal constraints and recognize that what is easy is not always what is best, we stand a chance at diminishing the flames threatening to engulf our planet. It's time we work to sustain the biosphere that has done more than its part in sustaining us.
Reach reporter Brooke Kaufman at pacificwave@dailyuw.com. Twitter: @bkaufmanLJ
Like what you're reading? Support high-quality student journalism by donating here.