Bugis: Korean comfort food
And aesthetically pleasing to boot
By Hailey Robinson The Daily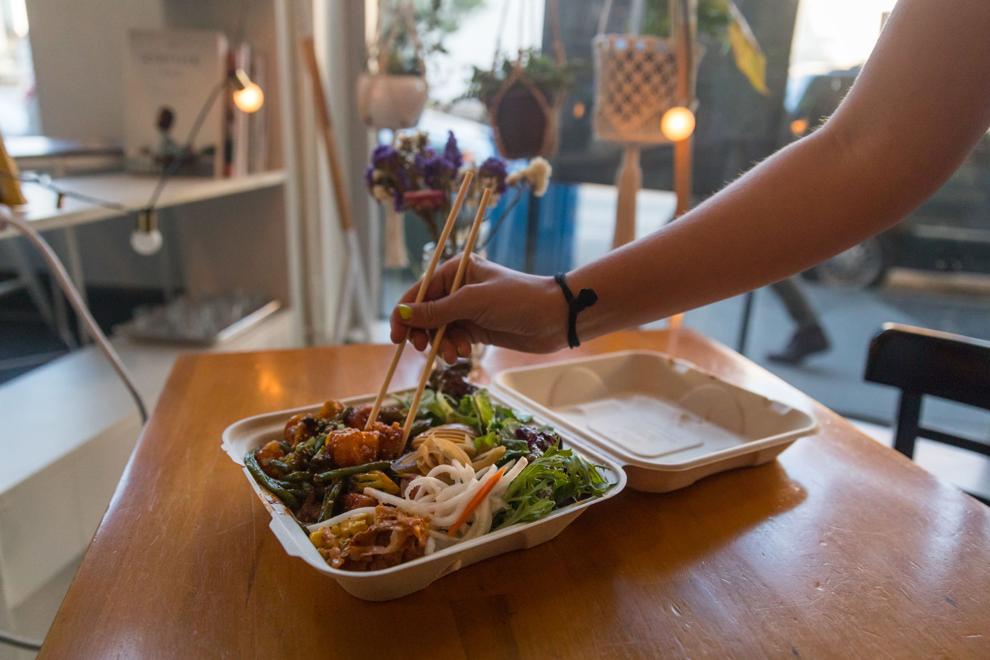 I feel like many of the new restaurants I've seen pop up in the past few years around the UW have been Korean, but my favorite new place is Bugis, serving Korean fusion comfort food. Bugis took the place of Rancho Bravo (may she rest in peace) late last year. It has an Instagram-friendly aesthetic (which may not be important to you but is definitely important to me) and, more importantly, really great food. 
Bugis serves a lot of bowls with meat, veggies, and egg set on top of rice, along with some Korean staples like ttok-bokki. The bowls, especially the spicy chicken, are my personal favorite, partially because they force me to remember vegetables exist, which is something I definitely wiped from my brain when I started college. They also have their own spin on chicken and waffles — a bubble waffle with Korean-style fried chicken.
Speaking of bubble waffles, Bugis has beautiful bubble waffle ice cream creations for dessert. They make me want to make a food Instagram and forget I'm lactose intolerant as does their red bean latte. Beyond that, they have an extensive drink menu with seven different types of lemonade including a color-changing galaxy lemonade.
Bugis is also brightly lit and has outlets, two things I'm always looking for in new places on the Ave. It's almost never crowded when I walk past or go in (which I honestly think should change, because it's way too good for that) so it isn't hard to find a seat to park yourself and study for a bit. 
Bugis is open from 11 a.m. to 9 p.m. Monday through Saturday. 
Byrek and Baguette
The best new sandwich spot on the Ave
By Josh Kirshenbaum The Daily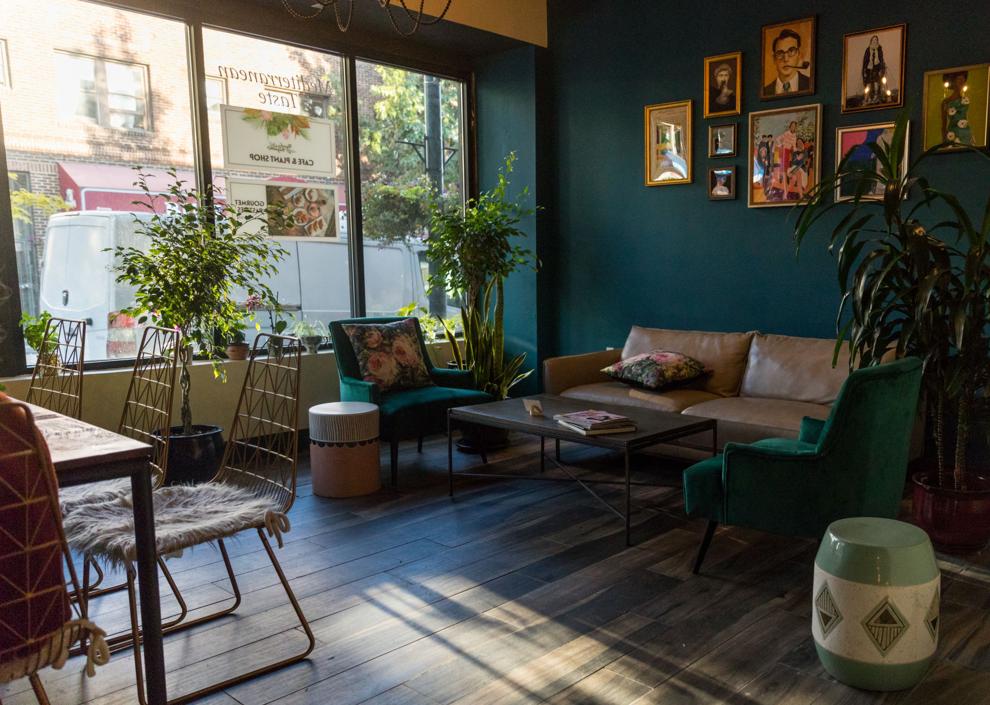 Just walking into Byrek and Baguette can be an interesting experience. Going through the front door takes you past tables, comfortable chairs, and a lounge-ish room, walking toward a wall full of plants. The variety of seating possibilities matches the variety of food and drink options at one of the most versatile coffee shops on the Ave.
Byrek and Baguette has the drink options, seating, and outlets of a go-to study spot, but customers can also come in for a full meal and receive a healthy, good deal.
The byreks — flaky pastries filled with everything from beef and onions to apples and caramel — are decent, but I recommend visiting Byrek and Baguette for the second half of its name. The sandwiches could make a case for the best on the Ave.
The Mediterranean Avocado sandwich is a go-to healthy option, complete with pesto, olives, and feta. For heartier fare, go with the slow-cooked pork with sauteed onions and pepperocinis. 
Byrek and Baguette's sandwiches are already a good size for their $8.95 price, but for just a few extra bucks, make it a combo plate that'll be overflowing with salad or fries.
I've gone to Byrek and Baguette in a variety of moods with a variety of goals, and I pretty sure I always leave feeling better. If I' m unhappy about how healthy my food intake has been on a given day, I can go for dinner, eat approximately half my body weight in veggies and amazing bread for $10.95 and feel good about myself for the next few days. If I need to kill time or study on a gloomy day, I can walk into a brightly lit room and spend the next couple of hours with a breakfast sandwich and an espresso drink in a lawn chair surrounded by plants.
Byrek and Baguette is open from 8 a.m. to 10 p.m. every day. 
Reach Managing Editor Josh Kirshenbaum and Engagement Editor Hailey Robinson at pacificwave@dailyuw.com. Twitters: @J_Kirshenbaum & @haileyarobin
Like what you're reading? Support high-quality student journalism bydonating here.