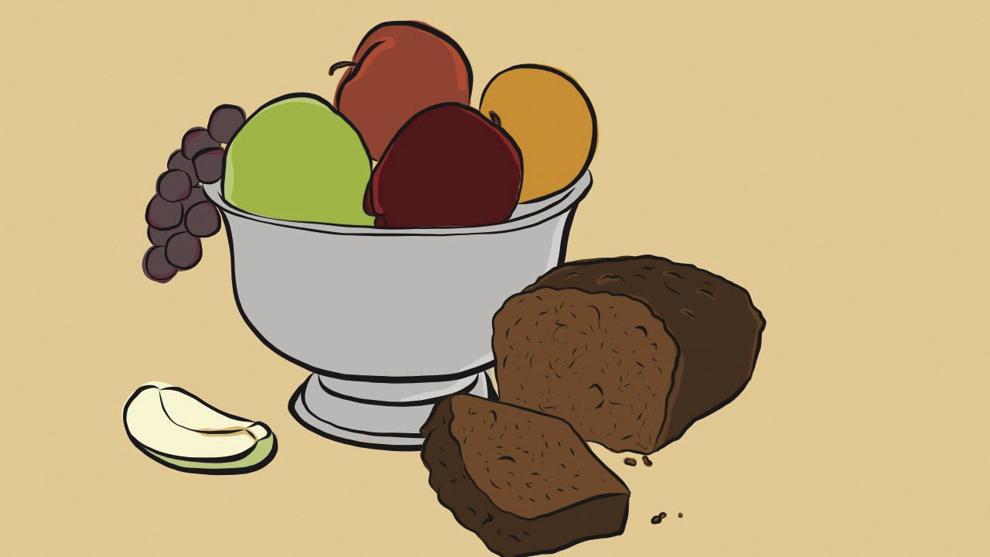 Hand-sewn apron tied back and hair up. Ingredients scattered about the counter, two eight by four pans sparkling with grease. Even with a sunless sky and nipping wind that sticks at the back of my throat, only warmth and light filtered into the kitchen.
In the dead of winter quarter, a feedback loop of stress, sleep deprivation, and coffee set in. Don't get me wrong — I love Seattle winters. However, a cozy contrast can mediate energy and motivation into this cycle of anxiety and stress. While baking, period, can fill this need for self-care, zucchini bread holds a special place for me.
Even as an in-state resident, coming to the UW challenged my ability to make friends. Introverted by nature, a university as expansive as this one did not feel like home, no matter how many blankets I wrapped myself in.
Zucchini bread reminds me of a similar time in my life. After my dad and new step-mom moved in together, I then too felt uncertain about calling that new house home.
At some point, after a long and painful day at school, I came home to find a fresh loaf of zucchini bread cooling on the counter, basking in the wintry sun; my stepmom was trying out a new recipe. She cut me a slice and, after listening to me vent, brewed me a cup of green tea. The zucchini bread was sweet from more than just sugar, and I realized that home is where you make it.
This time, my best friend and my dear partner joined me in making the zucchini bread. We mixed the batter as we talked, grated the zucchini over jokes, poured the batter in the pans with genuine smiles, and waited for the bread to bake while playing cards.
With the rain drizzling on the windows, sweet delight in the form of fresh zucchini bread melted in our mouths. We congratulated ourselves on our deliciously soft masterpiece — granted, it's hard to mess up zucchini bread.
Once again, I knew that while my dorm may not be as cozy as home and winter at the UW may not be as endearing, home is where I make it: full of love, coziness, and zucchini bread.
Recipe
Ingredients
3 cups whole wheat flour
1 tsp. salt
1 tsp. baking soda
1 tsp. baking powder
1 tbsp. ground cinnamon
3 eggs
1 cup vegetable oil
1 1/8 cup brown sugar
1 1/8 cup white sugar
3 tsp. vanilla extract
2 cups grated zucchini
Directions
Preheat oven to 325 Rahrenheit.

In a bowl, mix together flour, salt, cinnamon, baking soda, and baking powder.

In a large bowl, beat together eggs, vegetable oil, vanilla, and sugars. Gradually, while beating, add dry ingredients. Beat well before stirring in zucchini.

Pour batter into two greased 8x4 pans, and bake for 40 to 60 minutes. Cool bread in the pan for 20 minutes. Then, remove the bread from the pan to allow it to cool completely.

Serve with butter and a cup of tea, and enjoy!
Reach writer Tatum Lindquist at pacificwave@dailyuw.com. Twitter: @TatumLindquist.
Like what you're reading? Support high-quality student journalism by donating here.