SB #54: Free Speech, Affordable Medicine, Ballet, and Racial Justice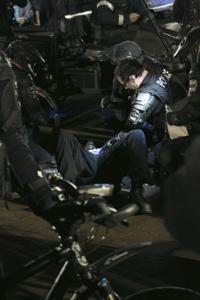 This week, we'll debrief the Milo Yiannopoulos event (1:36) and listen to what people there had to say (8:09), look at birth control options available at and near the UW (13:06), Jakob Ross will share his thoughts on a recent vote by Patty Murray and Maria Cantwell (19:19), Grace Jackson will share her second poem, "The Beauty of a Ballet Class" with us (30:23), and assistant professor Vincent Schleitwiler will share lessons from his new book on the first episode of "Lightbulb" (36:31).
Birth control resources include Hall Health (206) 685-1011, where affordable birth control and condoms are available. The University District Planned Parenthood can be reached at (800) 769-0045.
Check out who is funding our public officials at www.pdc.wa.gov. Ballotpedia is an open source wiki that uses publicly available data to keep tabs on how officials have voted. And you can search for Patty Murray and Maria Cantwell's offices to find their phone numbers, should you wish to contact them.
Sound Bite is a podcast from The Daily covering the week's highlights along with original writing and interviews with University figures. The show is hosted and produced by Podcast Editor Alex Bruell, with contributions from The Daily staff.
Photo taken by Cathy You.