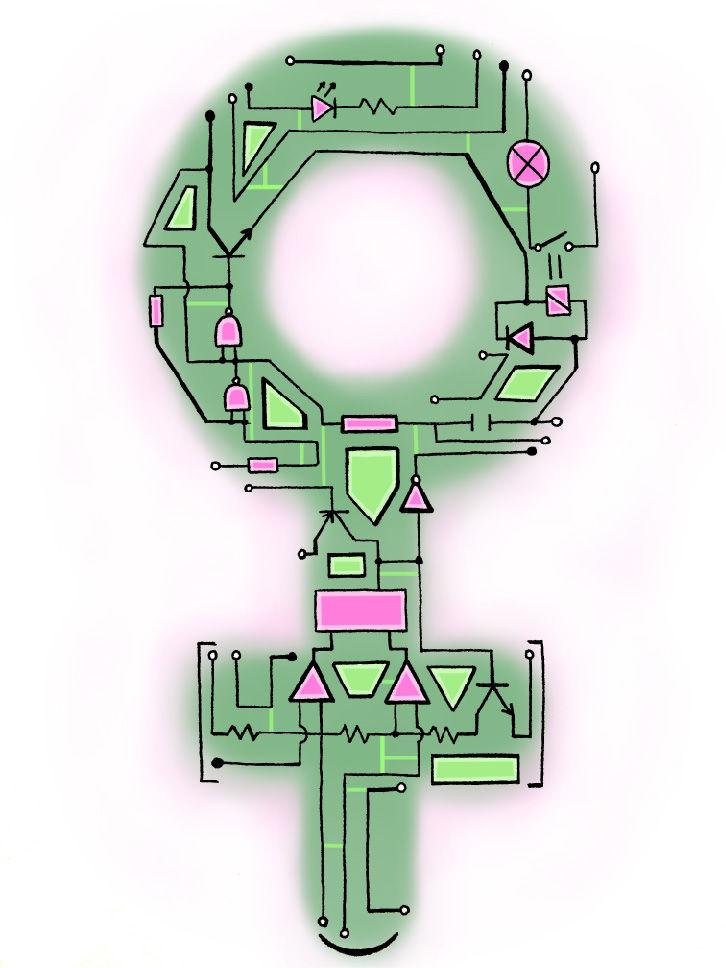 Thirty-two percent of UW computer science (CS) graduates are women. Eighteen percent of bachelor's degrees in CS are awarded to women each year from among the 200 doctoral degree granting institutions. Twenty-five percent of professional computing jobs within the U.S. are held by women. This data is suggestive of a major gender problem in CS and technology. 
Paysa, a website that tracks salaries and job data to empower employers to seek better pay, recently analyzed the "tech talent migration," a phenomenon that drove more than 77,000 workers to relocate to technology hubs like Seattle and San Francisco during the last 10 years. 
Their data suggests technology workers were likely to gain significant financial raises when they moved. While this data suggests a strong positive benefit to moving to large technology hubs, it also highlights a major cause for concern.
According to their analysis, the benefits of the technology migration greatly favor men. Their data suggests that for every four men who moved to Seattle for a new technology job, only one woman did. While this data might come as a surprise to some, most women technologists and female engineers don't bat an eyelid at these new findings.
"I took my first computer science class my senior year of high school," said Amanda Chalfant, a senior in CS. "We had only five girls in my class, and I distinctly remember my professor exclaiming that this was the most girls he had ever seen enroll."
Today, many college students realize the pipeline problem really begins at the grassroots level. There is a common perception among young girls that CS and technology isn't meant for them. However, many people disagree and have been consciously trying to erase these biases.
"I think it's really important that female engineers are able to find mentors who can relate to them in computer science," Chalfant said. "It shows them that every kind of voice matters and this really is a place for everyone."
Chalfant isn't the only one who believes that CS and technology is a place for everyone. Professors and nonprofits are taking an active role in promoting the role of women and underrepresented groups in CS. 
"Computer science is a great preparation for anything," said Ed Lazowska, Bill & Melinda Gates Chair of the Paul G. Allen School of Computer Science & Engineering. "You don't necessarily have to go into software engineering to pursue computer science. It is also very different from the stereotypes that we all hear about."
With the hope of improving the current state of diversity within technology, the UW CS department has been actively trying to reach out to minority students to ensure a diverse student body. They have started initiatives such as the K-12 outreach program DawgBytes, formed the Computer Science and Engineering Student Advisory Council, developed a new team within CSE focused on diversity, and created a pipeline mentorship program for female computer scientists.
"As computer scientists and tech workers, we are essentially engaged in a creative process," Lazowska said. "If there is no diversity, important perspectives are not considered. Diverse teams produce better products."
These initiatives fostered within CS aim to improve the state of diversity within technology. However, students and faculty know that there is still a long way and many years to go before there is true diversity in the industry. It's one initiative, one career, and one statistic technology workers hope to change at a time; maybe then, one day, these statistics will just be numbers.
Reach Web Editor Mitali Palekar at science@dailyuw.com. Twitter: @mitalipalekar