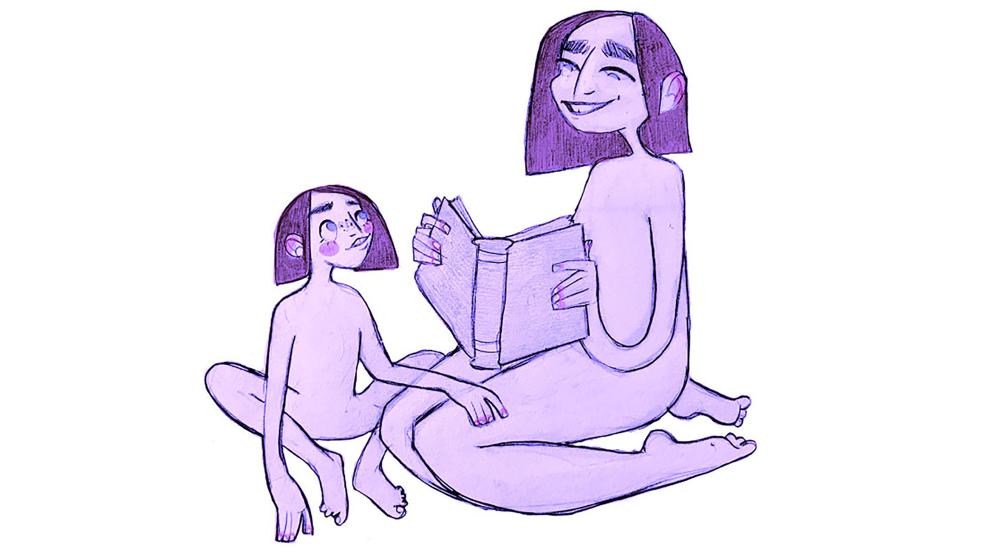 At a time of increasing awareness of systemic social biases, a psychology study authored by professors from the University of Georgia and the UW found that children exposed to nonverbal signals of bias against an individual can develop a bias against that individual's broader social group.
Expanding on previous research into bias acquisition, the study is the first to find that nonverbal signals can create new biases that generalize to entire groups of people.
An article published in the Journal of Personality and Social Psychology describes this finding:
"Imagine a child arriving at a public playground with a new babysitter. The child observes his babysitter warmly smile and greet another adult as they make their way across the playground. But when she greets another one of the adults, her nonverbal behavior suddenly changes and her voice seems to have a scornful tone. Although his babysitter does not explicitly verbalize her feelings towards these individuals, her nonverbal signals speak volumes."
University of Georgia social psychologist Allison Skinner, with co-authors Kristina Olson and Andrew Meltzoff of the UW, assessed preschool children from ages 4 to 5 on a range of measures used to indicate individual and social biases.
"In a nutshell, we were looking at whether nonverbal signals could create attitudes among children that would be applied to entire groups," Skinner said. "So it's not just about creating an attitude towards the person who the nonverbal signals are directed towards, but whether or not that could lead to broad biases." 
Through this research, the team was able to establish broader connections on how bias forms and behaves. 
In the two experiments that comprised the study, children watched video footage of an interaction where an adult exhibited positive nonverbal cues towards one adult of a fictitious nationality and negative nonverbal cues towards an adult of a different fictitious nationality. 
The nonverbal signals included behaviors common in day to day interactions like smiling, signals of social engagement like learning towards the individual, and overall warmth. 
After viewing the video interactions, the researchers assessed the children for bias through a series of questions chosen to evaluate measures of bias including social preference, behavioral intentions, and verbal imitation. 
The results showed that children would rather spend time with the target of the positive nonverbal signals, indicating a social preference for ingroup members. 
The child participants also chose to imitate the target of the positive nonverbal signals.
Imitation is an especially significant measure of social preference because children imitate those they believe to be more knowledgeable, and research has indicated that individuals of all ages tend to imitate the actions of ingroup members, or those who belong to socially preferred groups. 
This research builds on the authors' previously published work examining nonverbal signals and the creation of social bias in children. 
In a 2017 study, the same researchers assessed children's biases towards the "best friend" of an individual who was also a member of the same group. The current study expands on those findings to demonstrate that children may extend their nonverbally-acquired biases to others based on a group membership like nationality, not just affinity. 
Previous studies on this subject have found that children as young as the participants in the nonverbal bias study notice differences like nationality, race, and gender, and exhibit biases regarding these identities. 
"We see that kids show these types of biases from very early in childhood, from preschool, and often parents are shocked," Skinner said. "And the thing is that … nobody has to say it out loud for kids to be picking up on it."
Skinner urged parents to take note of their children's awareness and be mindful of the inputs and messages they are sending.
Though researchers haven't studied the impact of witnessing a single occasion of nonverbal negative signals, Skinner predicts that, if constantly reinforced, these biases will become ingrained over time. 
"If we are continually having inputs that are reinforcing that same message, especially if we're growing up within a society that has a sort of systemic bias where some groups are favored over others, and you're getting that same message for years and years, then absolutely, I think that's going to be really hard to shake," Skinner said. 
Reach writer Lisa Gyuro at science@dailyuw.com. Twitter: @lisamgyuro
Like what you're reading? Support high quality student journalism by donating here.