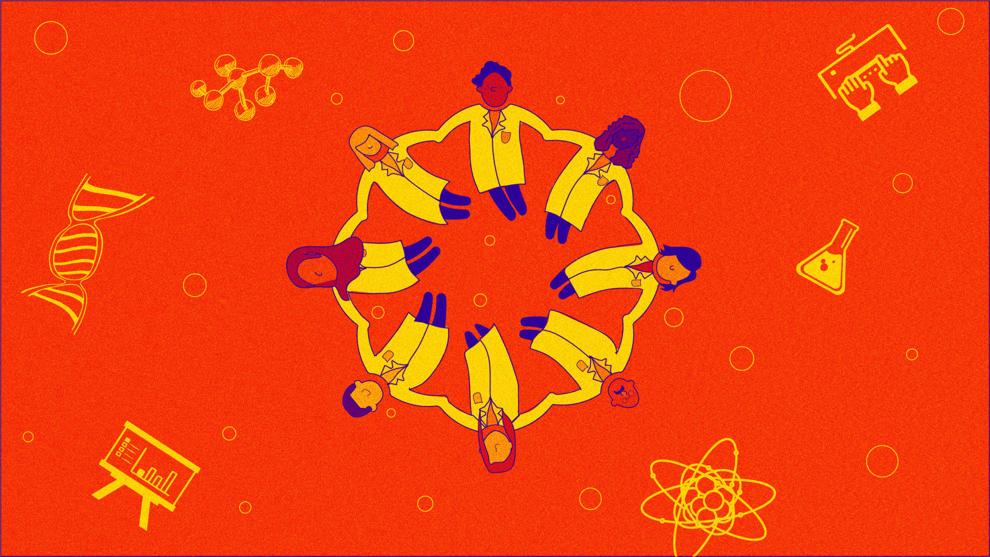 Also called ethnic studies or culturally responsive teaching, cultural competence in education is a way of focusing on a diversity of cultures, rather than a single narrative, to expand teaching in the classroom.
Increasingly, educators are incorporating it within all subject areas, including STEM.
Many people, though, wonder how that actually plays out in the classroom.
"If it's a foundational concept, have the students practice that over and over and apply it in slightly different contexts, like change the system a little bit," Elli Theobald, professor of biology, said.
She puts an emphasis on making sure that all students are aware that success is attainable, regardless of background or identity.
"Then all students realize that they belong in class, that they belong in STEM, and can succeed," Theobald said.
One concrete example she explained is the need for scientists of color and educators who look like the students who they are teaching. This can be important for showing positive representations to students of underrepresented backgrounds.
In addition, Theobald explains that education should also include explicitly addressing the achievement gap between majority and minority students. 
In 2018, Theobald co-authored a study on UW chemistry students looking at the achievement gap and the effect of creating two versions of a general chemistry course: One putting a greater focus on historically underrepresented groups and the other a more traditional outline.
"In addition to all students doing better, the achievement gaps between students from underserved backgrounds … do disproportionately better, compared to their majority peers in active learning classes, so the achievement gap is actually narrowed," Theobald said. 
On exam scores, the disparity between white students and students of color narrowed by 42%  and the underrepresented pass rate increased from 15 to 30%. 
One possible way to specifically address the achievement gap in the classroom could be to create STEM courses within disciplines to directly address historical disparities in those respective fields, Theobald explained. 
This issue expressly applies to low-income and first-generation students in STEM who have been historically excluded, Theobald explained. 
"STEM fields exacerbate income inequality because jobs you can get from a STEM field tend to be higher-paying jobs," Theobald said. "So then, it's this double hit … Students from underserved backgrounds aren't getting a college degree in the first place, and [those] who do get to college and do graduate are disproportionately less likely to be in a lucrative field."
Theobald asserts that this is a STEM problem, so STEM needs to address it. This issue of income and systematic disadvantages in STEM are evident when looking at how public education is funded in the state of Washington: property taxes. Thus, you have poorer schools and wealthier schools.
Ben Wiggins, manager of program operations in biology, affirmed the results of Theobald's research, stating that science works better when you integrate it in different things.
"Nobody ever says 'keep leadership in leadership class,'" Wiggins said. "We should be integrating leadership into everything we do, because of course, you should."
Reach contributing writer Deborah Kwon at science@dailyuw.com. Twitter: @debskwo
Like what you're reading? Support high-quality student journalism by donating here.