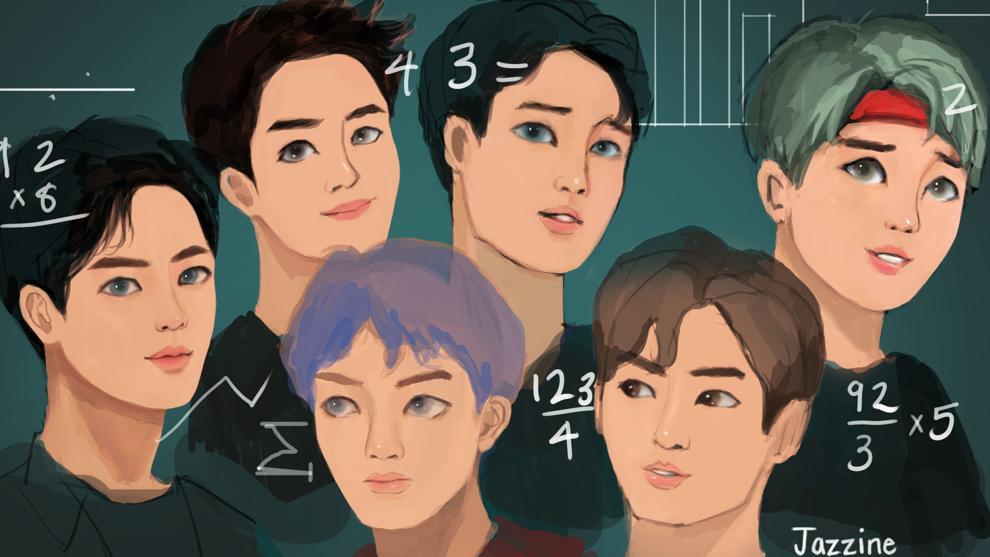 Scrolling through  any YouTube comment section, tucked between spam messages for free credit cards and a "is anyone still watching this in X year" comment, there are bound to be multiple profile pictures featuring Korean pop idols. 
In 2017, BTS— the South Korean music group — were the most mentioned celebrities on Twitter. Moving through any social media forum, it's hard to miss the presence of the K-pop community. 
The K-pop network is highly organized as visualized by thousands of comments from fans setting goals to ensure their favorites reach a certain number of views on YouTube. 
This type of organization, and the means in which social media has been used to popularize certain figures, is the center of research for Jin Ha Lee, an associate professor in the Information School. Lee's new course centers on the rise of BTS as a global phenomenon in media. 
Lee specifically researches music within popular culture in relation to people's behavior in finding and consuming such media. Lee is a member of the BTS official fan club and from watching fan-reactions, reviews, and theory videos, BTS has become a subject of Lee's research, due to the group's ability to serve as a contradiction to prevailing stereotypes about K-pop. 
"I've been doing research on a lot of different topics … to better understand people's behavior when it comes to them finding popular cultural materials … [and] thinking about how to better organize them and provide access to them," Lee said. 
The ARMY, BTS' fan group, is both diverse in its composition and interests, but Lee said that through their shared love of BTS and the group's message, the ARMY provides a community in which characteristics that often define individuals are dropped. 
"When we enter a community that is founded on a common passion … they're gonna talk about BTS, they're not going to ask what your job is … they're going to ask you who your bias is," Lee said. 
This common passion and the mobilization of such fan bases can serve to mediate discussions concerning groups that have historically been fragmented. The course engages critically with the rising genre through discussions of fans' social media use and the categorization of K-pop as a genre. It also explores organizing throughout fandoms within the K-pop community. 
"We want to better understand their use behavior, like what do they get out of this media?" Lee said. "How do they participate in creating these kinds of media and related content and share it with other people?" 
For instance, questions have been raised about the homogenization of K-pop as a category and the dangers of placing a diverse range of music into a single bucket. 
"Some people still have this perception that K-pop is very much this manufactured thing where artists don't have their own voices or opinions about what they can do … that's actually not the case for BTS," Lee said. 
K-pop fandoms create a venue for people to create community through common interest.  
"People also joke that's the closest as a humanity that we ever got to world peace," Lee said. 
Reach contributing writer Aliyah Musaliar at science@dailyuw.com Twitter: @aliyarn5
Like what you're reading? Support high-quality student journalism by donating here.