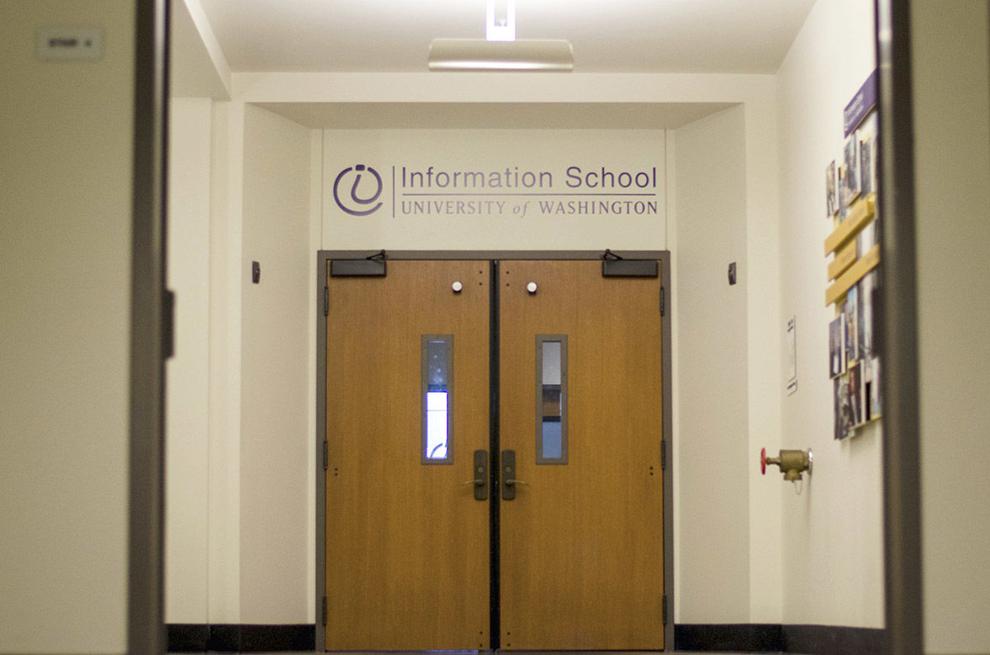 Information, technology, and people. Research at the UW's Information School (iSchool) revolves around the relationship between these three variables — bringing an all-encompassing approach from a variety of fields around campus. 
If it sounds broad, that's part of the point; we live in an era when information is considered a basic substrate of human evolution, and the driving force of today's technology-centered society. 
In practice, however, a sizable portion of the iSchool's work is actually about the lives of people like you and me. 
The Digital Youth Lab, active for at least the last six years, is comprised of iSchool faculty investigating the nascent role of technology in young people's lives. Its efforts are collaborations between thinkers from a wide range of intersecting disciplines, exploring everything from smartphone dependency and computer science education to fanfiction and game design.
"Our former dean, Harry Bruce, was really excited about taking that originating [interest] in youth and technology and trying to modernize it," Amy Ko, associate professor and current chair of the Informatics program, said. "Modernization meant thinking 'not just in terms of libraries, but mobile devices, data, how people were represented online — basically every way in which youth interact with information technology."
Historically, the field of information science found its root in libraries, which have been the leading information database since time immemorial. However, the seeds for the Digital Youth Lab were planted a long time ago at the iSchool, and the growing body of work in this area has since been instrumental in shaping the department into what it is today.
One of the first recruits to their initiative was Katie Davis, a former educator who joined the iSchool in 2012 after earning her master's and doctorate degree in education at Harvard University, which is where she began noticing the rapid expansion of technology in the classroom. 
Davis arrived at the UW somewhat unfamiliar with the concept of an information school, but her academic background already placed her interests firmly in the ballpark of the iSchool's digital youth project. 
"It was just really exciting to be in an environment where everyone was interested in the societal impacts of technology," Davis said of the iSchool. "That was very different from Harvard, [where] the focus was really on kids and learning at a time when not many people were focused on technology. When I moved to the iSchool, not many people were focused on kids or learning, but there was a strong focus on technology."
At the end of her first year at the UW, Davis published a book titled "The App Generation," which examines how teens' identities, relationships, and imaginations have been impacted by the ubiquity of digital apps. Davis co-wrote the book with her Harvard graduate school adviser Howard Gardner. She views it as her effort to bring together her combined interests of learning and technology.
Since then, Davis' and the lab's research has navigated more expansive and colorful intellectual territory that has taken their interests in unexpected directions. According to Ko, new research at the lab doesn't formally "start" at a set point in time — rather, its projects and publications are "outgrowths" of researchers' deep-rooted fascinations, which they often pursue alongside experts from other fields.
Ko's point is illustrated in one of Davis' more recent projects. This year, Davis and Cecilia Aragon, a professor at the department of Human-Centered Design and Engineering (HCDE), released a book titled "Writers in the Secret Garden," which documents their research on the growth of unique identities and mentor relationships within internet fanfiction communities.
Davis met Aragon — who is herself a fanfiction writer — during her first year at the UW. While Davis doesn't write fanfiction, she has done research on its impact on adolescent relationships. She and Aragon took their overlapping interests in identity and fanfiction to a years-long analysis of thousands of fanfiction stories.
Their findings reinforced the theory of "distributed mentoring," where feedback amassed from various online sources — reader reviews, direct messaging, forum boards, etc. — ultimately works to improve the quality of writers' storytelling. These diffused mentor relationships were found to provide fanfiction writers with a strong sense of community and a unique form of identity-acceptance.
One field that has exploded within the Digital Youth Lab in recent years is design –– a space where researchers are empowering youth to take a more active role in educating themselves about technology. Jason Yip, an assistant professor at both the iSchool and HCDE, is using design to build better learning environments for children — something Davis said wasn't very present in her early days at the iSchool.
Yip is the director of KidsTeam UW, a partnership between researchers and children age 7 to 11 who work together to come up with design solutions for various products. According to Yip, these designs are not merely educational exercises for the kids, but actual deliverables that are often integrated into the products being worked on. Perhaps the most famous result of these workshops was Nickelodeon's "do not touch" button, which was implemented by kids during a participatory design session many years ago at the University of Maryland with Dr. Allison Druin.
A former high school teacher who studied chemistry, Yip explained in an interview that his move to design and technology came out of "a sense that learning technologies were never really considering children's perspectives. You get a lot of good theory, and a lot of good modeling, but there's not a lot that says that kids should be part of the design of this learning tech."
Yip believes that the decision to actively include kids in the design process emerged almost as a natural consequence of trying to make designing for kids more human-centered. 
The thinking was that if researchers were already getting so much useful information from observing and interviewing the children the products were being designed for, then including children in co-design sessions was a logical next step in creating more empathetic designs. KidsTeam UW has since become a thriving platform for intergenerational teams to work together on exciting new projects.
As the Digital Youth Lab continues to use technology as a lens to gain deeper insights on humanity, its legacy reaches far beyond the UW's campus. Ko explained that researchers often have to spend years (if not decades) understanding a problem before working to solve it, but that the lab is equally invested in ensuring those solutions make an impact.
"As someone with a background in both HCI and computer science, I'm very much an interventionist," Ko said. "I view intervening and inventing things as both a way to make progress on how we do things, but also to learn more."
Ko's own research largely focuses on how students learn computing, both inside the classroom and beyond. She views the current process by which students learn programming as often "haphazard and unsystematic," and her work has included partnering with the nonprofit Code.org to systematically educate students on programming and understand their learning process in a larger context.
Ko's work has yielded implications in various highly relevant areas. For one, it has the potential to redefine how computer science is taught in schools. For example, the Code.org partnership taught not only students, but teachers as well, that debugging is not an "obstacle" to learning code, but an "authentic part of the programming process."
Ko also learned that in computer science classrooms, disparities in inclusion and diversity have less to do with the curriculum and more to do with who chooses to sign up for those classes in the first place, which is heavily influenced by social messaging students receive at a young age about who belongs in tech classrooms and careers. Ko believes these findings can be generalized to middle and high school classrooms at large, and go a long way in improving the inclusivity of CS education.
What have researchers taken away from their time at the Digital Youth Lab? Despite the vast diversity in the types of work being done at the lab, Davis said there is a consistent lesson she has drawn from her time working in digital youth: "Young people are experts of their experiences."
"When we're trying to figure out the impact of technology on young people's lives, where I start with all my research is really take the time to understand what [youth] are doing, why they're doing it, and what it means to them. That's really the most important part of it."
Reach reporter Tejus Krishnan at science@dailyuw.com. Twitter: @tejusk100
Like what you're reading? Support high-quality student journalism by donating here.
Editor's note: A previous version of this article incorrectly stated that Kate Davis only earned a master's degree from Harvard, the article has been updated to reflect that.