Kirby Conrod, a temporary lecturer in sociolinguistics, the way that people use language to accomplish social goals and how social structure impacts how people use language, researches the use of they/them pronouns and their modifications.
There have been few published studies on the use of singular they, and in those that exist, non-binary people have been a footnote.
"In the formal, most math-y theory of syntax and semantics, they say certain things about pronouns that, as a trans and non-binary person, I could just objectively say that's not true," Conrod said. 
Conrod says this is clearly a social issue and not a grammar or syntax issue, because people will use singular they in everyday life, but they refuse to use it for non-binary people because they cannot wrap their head around a non-binary person. 
The singular they refers to someone whose gender is unknown, when gender is not relevant to a conversation, or to obfuscate someone's gender.
Common examples of singular they are sentences like "Someone left their wallet here," or "Everyone told me they think I made the right decision." Conrod became interested in the way pronouns are used in social situations, specifically in regard to how misgendering works. 
When people refuse to use someone's pronouns, it results in misgendering, which studies have shown to be extremely harmful. 
The 2015 U.S. Transgender Survey reported that 39% of respondents experienced serious psychological distress in the month before completing the survey, 40% had attempted suicide in their lifetime (nearly nine times the nationwide rate in the U.S.), and 7% had attempted suicide in the past year, 12 times the nationwide rate. 
It also revealed that 24% of people who were out or perceived as transgender in college or vocational school were physically, verbally, or sexually harassed.
Conrod stressed the negative effects of being misgendered by a teacher or professor because they have power over the students and the students are dependent on them for their grades and degrees. 
A 2018 study on the use of preferred names revealed that the use of chosen names was "associated with lower depression, suicidal ideation, and suicidal behavior."
"They don't have the option of just leaving, which is why it's such an urgent issue to train instructors and anyone who has contact with students really to just not misgender them," Conrod said. "Because they don't have the option of just saying, 'Well, I'm gonna go elsewhere.'"
Pronouns are a functional, grammatical part of language. Unlike nouns and verbs, which are constantly added or altered, pronouns don't really change. People use them unconsciously, and they're not very good at learning new ones, Conrod explained. People often have no idea they've used the wrong pronouns unless it's pointed out to them. 
In their studies around pronoun usage, Conrod explores whether misgendering is a result of implicit bias toward transgender people. 
People would claim that singular they just sounds weird, indicating to Conrod that this isn't part of their grammar. Grammar, according to the Linguistic Society of America, is "the collection of principles defining how to put together a sentence."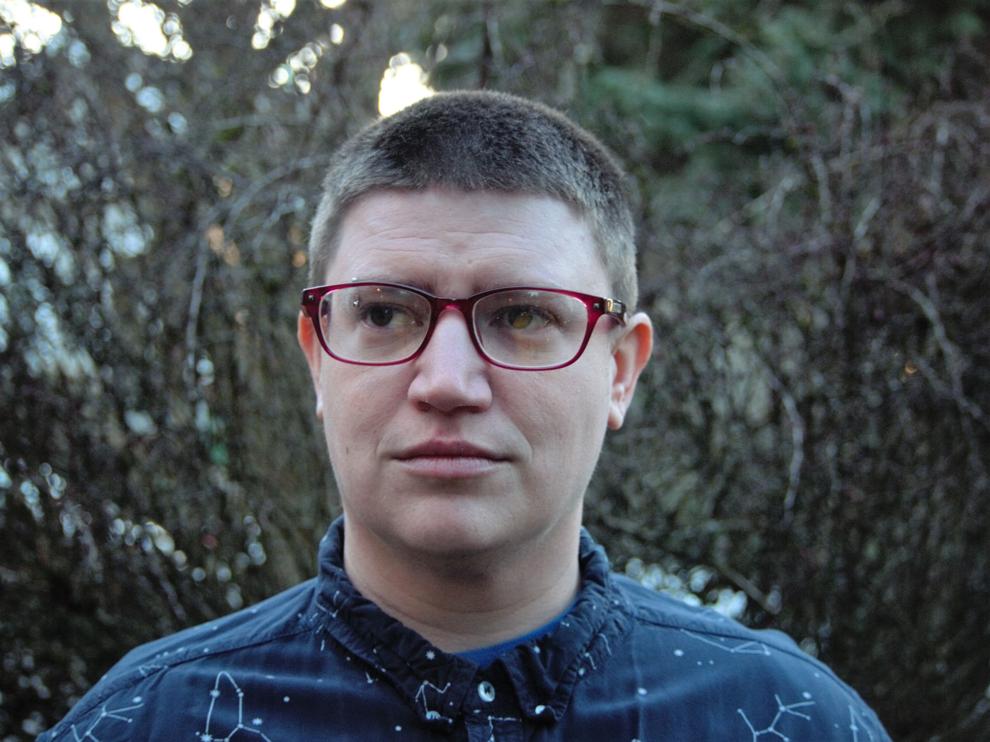 Taking these statements as truth, Conrod determined that this disparity between some people using singular they fluently and others having trouble with it must be a social issue.
Conrod conducted an online study where people rated sentences with singular they usage on their acceptability. The study showed differences in acceptance generationally. Young people rated the use of singular they as normal and acceptable, whereas people age 40+ rated the use as increasingly more unacceptable.
These results suggest that there has been a change in progress. An individual's grammar is typically solidified in high school and doesn't change much over time. People are resistant to changing their grammar over time, especially for a functional part of language such as pronouns. 
The UW is conducting a climate survey to get feedback on individuals' experiences at UW, but there isn't a specific question about misgendering. It allows people to select their identity as genderqueer, gender non-binary, and transgender, and then asks a series of questions about whether they've experienced a barrier in an area at the UW in the past year. 
In October, the UW announced that they are trying to integrate pronoun use into class rosters early on, giving students the option to include that information during the registration process. They hope to integrate this as soon as winter quarter. While this may seem inherently positive and welcoming from the surface, Conrod worries about the implications this might have. 
Making pronouns easily accessible to professors is beneficial because they don't have to make assumptions. However, there are some professors that Conrod wouldn't want to know their pronouns and transgender identity because they don't want to face harassment. 
"It puts students in this all or nothing position of 'If you didn't put your pronouns in the roster you have no right to expect not to be misgendered,'" Conrod said. 
In the past, Conrod has set up a quiz on Canvas asking students about themselves and their identities to the point that they're comfortable sharing.
Conrod recommends privately practicing the use of singular they with inanimate objects or pets to rewire your brain's grammar. They also recommend slowing down and being more thoughtful with words, or sticking with names instead. Allowing yourself to practice and make mistakes is OK, as long as it is approached intentionally. 
Reach reporter Iseabel Nance at science@dailyuw.com. Twitter: @iseabel
Like what you're reading? Support high-quality student journalism by donating here.