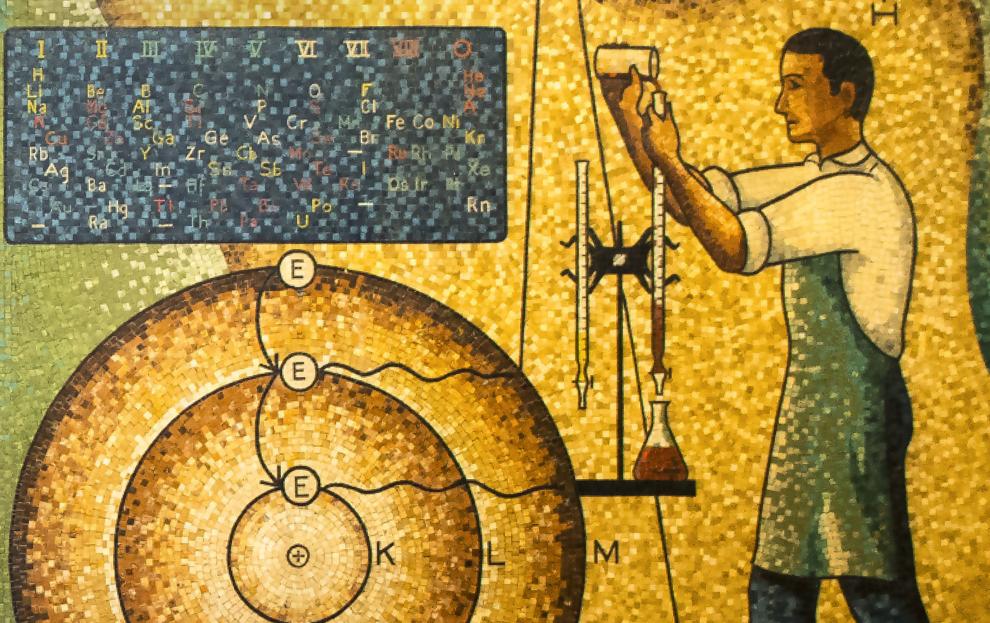 The Earth is struggling. Humans are killing it and new disasters are occurring at an alarming rate. UW Bothell student Andrew McDonald wants to help change the world by taking advantage of augmented reality games.
After spending some time at the UW campus in Seattle as a pre-med student, McDonald realized that he didn't have a future in pure science.
"There are people who make great leaps and bounds and differences, but I don't have the personality for it," McDonald said. "I couldn't see myself making a difference in that type of setting."
He instead chose to major in interactive media design and use his passion for a more creative and explorative approach to make an impact. McDonald got involved with the Game Development Club at the UW and took the EarthGames Studio class (ATMS 495) with Professor Dargan Frierson. There, he decided to use his skills and ideas to benefit something larger: the Earth.
Before the current project, McDonald worked with Frierson to create "The Other World," an augmented reality (AR) scavenger hunt through the UW campus that tells a story about climate change.
His current project is an ongoing two-year enterprise. Instead of creating something that showed what might happen to the world and what climate change is doing, McDonald wanted this new project to help people "understand environmental concepts," as well as "call people to action."
"Moreso than anything, we want people to start recycling," McDonald said. "We want to inform people of the six mass extinctions and incentivize people to shop at sustainable businesses."
The new app he is developing is "very academic," but "digestible to the masses," McDonald said. It is hopefully going to provide a way for people to earn currency by doing things to help the environment, such as picking up trash, cleaning up rivers, shopping at sustainable businesses, eating vegan occasionally, and picking up cigarette butts. The purpose is to "encourage people to get more in touch with their community."
"[The purpose] is to inspire people to make a change, but also to inspire other developers to go into this sector and to tackle these types of issues," McDonald said.
McDonald has multiple events planned to help the new app get exposure and you can find out more about them by joining the mailing list. So far, he is taking it to the Alaska Airlines Environmental Innovation Challenge, has applied to the Undergraduate Research Symposium, and would like to take it to iFest and Seattle Indies Expo before the launch in 2020.
"We [are] fully launch[ing] in the summer of 2020, right before the elections," McDonald said. "It's going to be super interesting. There's going to be a lot of talks about new green deals and climate change, so that works for us."
McDonald has found his work on this project extremely rewarding and says that it's the kind of project that can "spin out of control very easily," but that is just part of the "journey." Although the experience of creating his own AR game has helped him to see that working long term for a large company is not his style, he still plans to get more experience in a larger company before branching off to pursue his own projects.
"I don't really see myself as an employee anywhere, but I know you have to get a little skin in the game, a little salt in the game," McDonald said. "You need to make those connections first. I want to learn from someone else's failures or successes. It removes a way to fail, and that's good because there are millions of ways to fail and only a few ways to succeed, so I don't want to waste money doing it myself."
Though still in the early stages of development, the project is an inspiring call for people to learn more about what's going on with the current climate and what we can do to help. In the meantime, EarthGames is a good way of getting involved yourself with a more interactive and fun approach.
Reach reporter Molly Slann at science@dailyuw.com. Twitter: @MollySlann
Like what you're reading? Support high-quality student journalism by donating here.