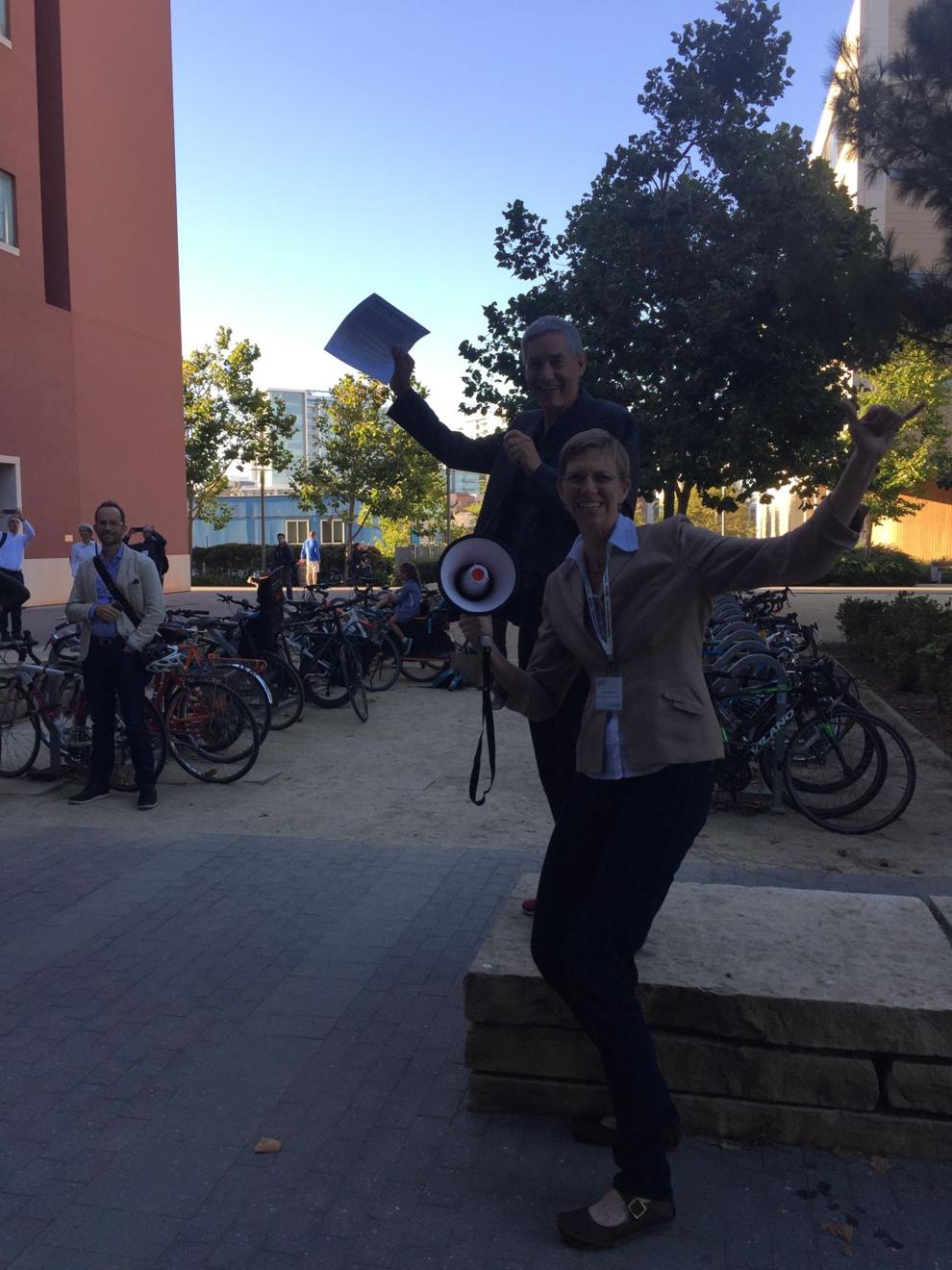 Climate change is a pressing existential crisis at the forefront of current issues, and buildings generate nearly 40% of global greenhouse gas emissions. 
When it comes to limiting carbon emissions, there are many changes to be made in our purchases, consumption habits, transportation, and even our built environment. 
By being mindful of carbon costs in architecture, this impact can be reduced.
Often, the carbon cost we think of for buildings is the operational costs — the energy it takes to keep the lights on and the heat running. However, professor of architecture Kate Simonen's work exposes the cost we don't always think about. That is, the carbon cost of producing the materials for the building.
"In order to meet the global climate target we have to reduce and eventually eliminate greenhouse emissions," Simonen said. "Embodied carbon is the term for emissions that take place to make building materials."
Simonen recently appeared on an episode of the design and architecture podcast "99% Invisible" hosted by radio producer Roman Mars. On the episode, Simonen discussed embodied carbon as well as sustainable materials and manufacturing.
The emissions attributed to producing materials can come from a range of activities such as mining, transportation, and running factories. According to Simonen, these costs are becoming especially relevant in Washington state as most operational carbon costs are being reduced through more efficient systems.
"If we look at new building built in Washington state today… more than half of the emissions will be due to the building materials," Simonen said.
This carbon cost can't be changed after construction. While sometimes operational systems and features can be swapped out for more efficient ones, the materials used in creating a building remain for the life cycle of the structure.
According to Simonen, there are three important scales to consider when reducing the embodied carbon impact of a building. The first is analysis of what size of building is necessary and whether a new building should be constructed at all. Using an existing space by retrofitting a building has a significantly smaller embodied carbon impact. 
The second scale considers the types of materials and systems in the building. Choosing materials like alternative concrete or low carbon steel instead of traditional concrete or steel makes a meaningful difference, according to Mars and Simonen.
They also suggest wood as a building material to greatly reduce emissions or even mass timber. Mass timber describes wood panels made by compressing sheets of wood together which results in a product that is extremely strong and have increased fire resistance and seismic resistance. However, Simonen warns that using wood as a sustainable building material depends heavily on the wood being harvested responsibly. 
The third scale is considering what companies and manufacturing processes are being supported by purchasing materials.
"If you're deciding and you know you want a steel beam, you can still choose who you buy the steel beam from," Simonen said.
For builders, this means working with companies that favor low emissions practices and low waste in their factories and in their extraction processes for materials. 
Simonen is the founding director of the UW Carbon Leadership Forum and her projects center around collaboration toward a more environmentally-friendly future for architecture.
"This is a topic that not many people know about so we need to educate and inspire people," Simonen said. "We do that by providing a platform for discussing embodied carbon."
One recent project is a collaboration with Microsoft and the global construction group Skanska to produce the open source tool Embodied Carbon Calculator. This tool is intended to incentivise the use of low carbon building materials by tracking emissions.
For anyone who is interested in learning more about embodied carbon Simonen recommends an educational video by Microsoft founder Bill Gates as a good introduction to the big ideas of why this is such an important field of study. She also encourages young people to consider a career in climate science if they're interested in making a difference and having opportunities for leadership early on.
"One of the most exciting things around the climate crisis is that there's a lot of exciting and essential work to be done," Simonen said. "And there's not enough experts to do that work." 
Reach reporter Rhea John at science@dailyuw.com. Twitter: @rheamjo
Like what you're reading? Support high-quality student journalism by donating here.