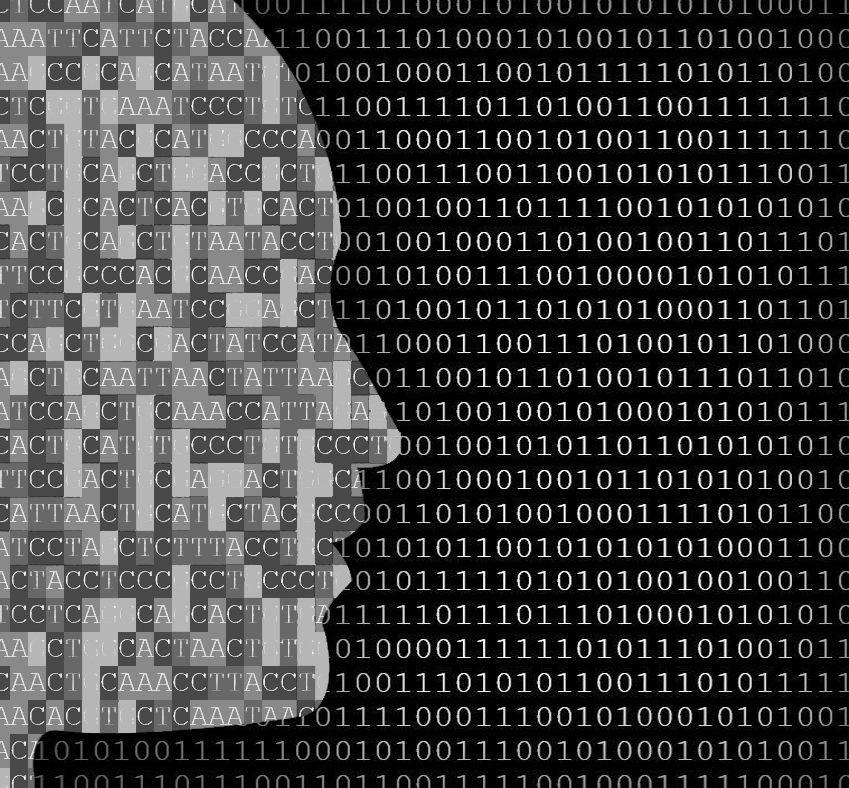 Daniela Witten never pictured herself as a mathematician. Witten, who has been featured in the Forbes "30 under 30" list for three consecutive years, authored a book that went on to win the TechnometricsZiegel Award in 2014, has been a Presidential Scholar at Stanford University, and won National Defense Science and Engineering Graduate Fellowship while at Stanford, now works as a professor of statistics and biostatistics at the UW. On Feb. 28, she gave a talk about her academic journey as part of the department of mathematics lecture series "MathAcrossCampus."
Witten's journey was guided by the various detours she made. Her journey began when she realized that foreign languages, her field of interest, was not a real major at Stanford. As an undergraduate interested in biology, she then decided to become a biology major. However, in her first lab, she understood that being a biologist wasn't going to work because "[her] hands weren't skilled enough to work in a biology lab."
"Foreign languages was off the table and biology was off the table," Witten said. "And by the time I realized my hands were only good for solving equations, I had already covered a lot of the biology major. But I was already taking math classes on the side, so through the process of elimination, I decided to double major in biology and mathematics."
While still an undergraduate, Witten decided to participate in the coterminal degree program at Stanford, which allows undergraduates to study for a Master of Arts or a Master of Science degree while completing their bachelor's degree in the same or a different department.
"I literally went through the course catalog from start to finish to figure out what do I have the prerequisites for and I ended up deciding, sort of on a whim and partly because the statistics building had comfortable armchairs, to try a master's in statistics," Witten said.
At Stanford, the math and biology buildings are located diagonally across from each other and between them lies the statistics building. Taking both biology and math courses simultaneously, Witten often had to pass by the statistics building and spent a lot of time there as an undergraduate student.
Witten currently works in the field of statistical machine learning and biostatistics, which is an area of statistics that applies to biomedical research. Her work focuses on making sense of large data sets using statistical models. She believes that statistics is highly applicable in biomedical research as the latter is of, by its very nature, "really the high stakes."
The fact that Witten majored in biology may seem like a career detour, but it helped her appreciate the sciences and made her more comfortable with scientific vocabulary than her peers.
"In grad school, my classmates would hear words like RNA and start panicking because they were unfamiliar with such terms," she said. "My undergraduate level understanding of biology would really come in handy at those times."
"This whole series has been going on for 11 years, but this is the first time that we held a Q&A for undergraduates, or a Q&A at all for that matter, to supplement the quarterly lecture," Jayadev Athreya, associate professor of mathematics and one of the organizers of the event, said.  
Anni Hong, an attendee and a senior student at the UW, used a math textbook authored by Witten.
"It's so amazing how accidental her journey has been," Hong said. "I knew about [Witten] and how she was a big shot in the department but I never really got to know her. Today I just came to the Q&A session and realized that somebody that I looked up to and whom I thought had it all figured out has been through the same situations as I have."
Witten's journey has been meandering, like many other students'. In graduate school, she decided to apply for an internship because that was what most of her peers were doing, but quickly realized that it wasn't the right place for her.
"I landed this amazing internship two hours into which I literally left the building and called my adviser saying, 'Help me get a job in academia,'" Witten said. "In the 10 weeks that I worked as an intern there, I got this amazing sense of clarity that this was not something that I wanted to do."
"MathAcrossCampus" is a quarterly seminar which aims to expose students to various fields that math can be applied to.
"In the past, we have had speakers not just working in the sciences but also from music, social sciences and even art," UW professor of mathematics Rekha Thomas, one of the organizers of the event, said. "In fact, very few of our speakers have been pure mathematicians. Most tend to be using math in some area or the other."
Reach contributing writer Akanksha Mishra at development@dailyuw.com. Twitter: @Akanksha_2200
Like what you're reading? Support high-quality student journalism by donating here.