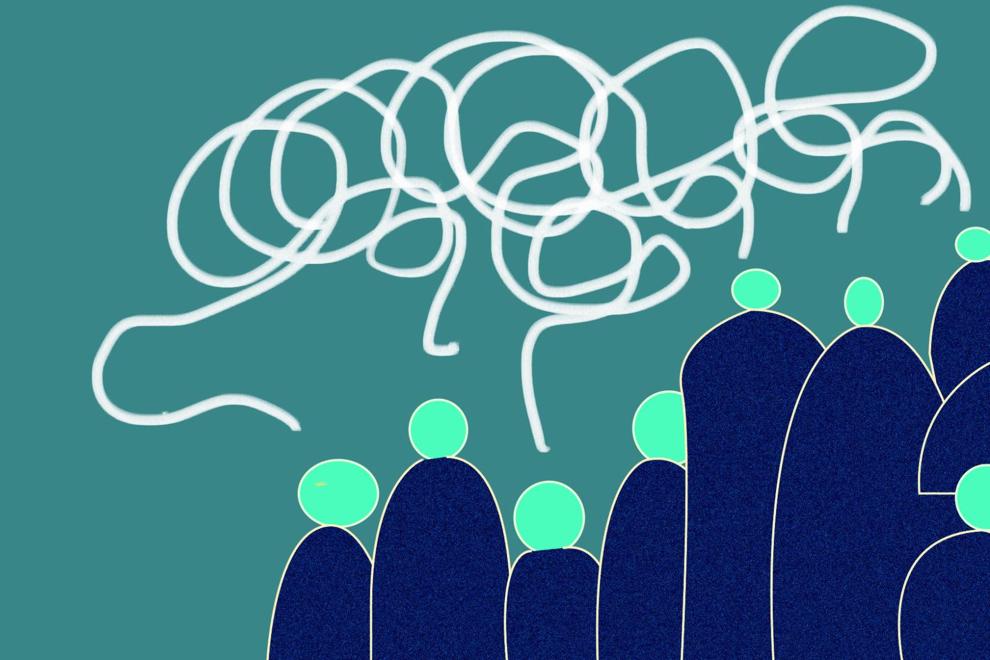 With every mass shooting in America comes a media firestorm. From victim tributes to debates over gun policy, the media ensure that everybody knows when these tragedies occur. What most people do not know, however, is that the amount of people killed in mass shootings represents only a very small percentage of people killed by guns in America.
Last month, researchers in the department of epidemiology at the UW School of Public Health published a study along with researchers from Harvard University and Northeastern University which found that, while suicide by firearm is twice as common in the United States as homicide by firearm, public perception reflects the opposite. The majority of Americans believe that more violent deaths in the United States are a result of homicides.
While this study focused on answering whether or not people know the most common causes of violent death and did not provide empirical evidence as to why people think the way they do, some inferences can be made as to why people often mistakenly think that homicide is more common than suicide.
"I think we know that what informs people's perceptions — it's what they see on news, it's what they see in fictional media or read in fictional media, and what's being talked about in their own communities," Erin Morgan, current UW doctoral student and lead author of the study, said.
When mass shootings and other firearm homicides occur, the media tends to report on them relentlessly. Meanwhile, suicides are rarely talked about in the news. One reason for this is the contagion effect, or the worry that reporting on specific details of suicide could lead to "copycats" who are inspired by suicide news coverage to take their own lives. While both suicides and mass shootings have been linked to a contagion effect when reported in the news, the media seems to be more cautious of this problem when reporting on suicide than homicide.
"It really is important to cover these deaths [as a result of suicide] responsibly," Morgan said.
While it is important that the topic of suicide is approached with a certain amount of caution, it is important that the news covers suicide in a way that raises awareness and hopefully makes people more aware of the risks that come with owning a gun.
"We know there is a really strong association between household firearm ownership and an increased risk of suicide for all members of the household," Morgan said. "And when people have this misperception [that guns are used more often in homicide than suicide], I think that changes their motivations for owning a firearm, how they want to store it, and they may not realize that there's this other risk that they're bringing to the table."
In an email, the UW's Bartley Dobb Professor for the Study and Prevention of Violence, Ali Rowhani-Rahbar, discussed why it is dangerous that most people are not aware of the prominence of suicide among gun-related deaths.
"About 75 percent of all firearm deaths in Washington are suicides," Rowhani-Rahbar said. "Suicide rates exceed homicide rates in every state. In evaluating their options, individuals may underestimate the risk of self-directed violent death (i.e., suicide) stemming from the presence or unsafe storage of firearms in their household. This misconception and its associated risky behavior can in turn perpetuate the current increasing suicide rates in the United States."
Under the false impression that firearm homicide is more common than firearm suicide, it makes sense that people would be more likely to want to own a gun for protection. While research has not yet been done to empirically prove this, researchers are hopeful that informing people of the risks associated with owning a gun could save lives.
Just two weeks ago, Washington passed Initiative 1639, a measure on gun control which could be especially helpful in preventing suicides by firearm. Two policies included in the initiative that could reduce suicides are safer storage rules and longer waiting periods.
In a video for UW Medicine, Dr. Fred Rivara discussed how the safe storage measures included in I-1639 could help to reduce suicides in Washington.
"There was a study conducted at Harborview about 10 years ago that showed if you have safe storage of guns that they will reduce youth suicide and youth accidental injuries by 75 to 80 percent," Rivara said. "So it's actually very effective and is very important. We know that safe storage does work."
Additionally, I-1639's longer waiting periods could help reduce gun deaths because of the impulsivity of suicide. People contemplating suicide would be forced to wait when purchasing a new firearm, during which they may reconsider their decision to harm themself.
Reach contributing writer Emily Young at development@dailyuw.com. Twitter: @emilymyoung7
Like what you're reading? Support high-quality student journalism by donating here.