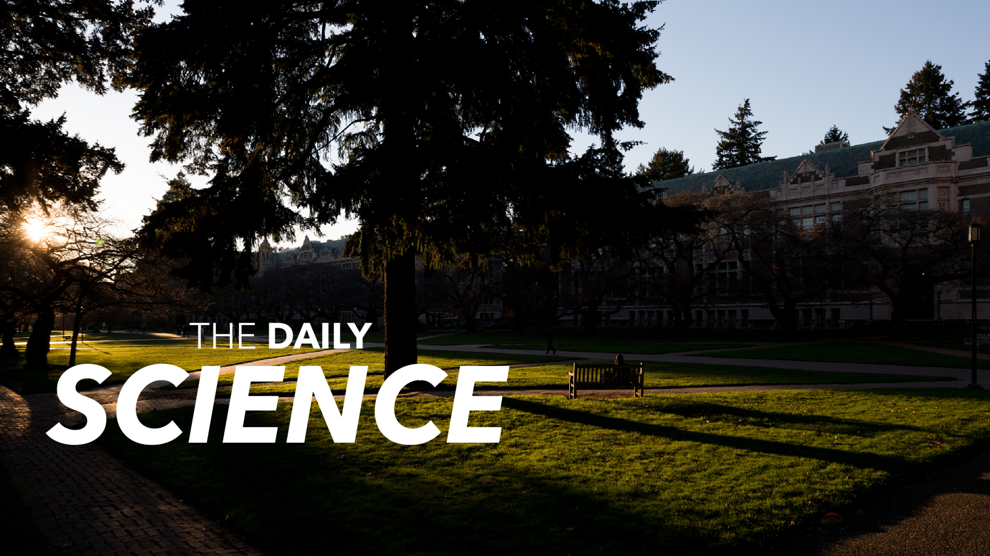 In 2018, the Intergovernmental Panel on Climate Change warned that global temperatures rising over 1.5 degrees Celsius would lead to irreversible changes of extreme weather, rising sea levels, and a melted Arctic. Some think that we need to implement a solution right now, and some think that it may already be too late to keep global temperatures from rising. 
"The rate of change is increasing," Lisa Nathan, an associate professor at the University of British Columbia's School of Information, said. "It's outstripping all of the predictions, even predictions from just a few years ago, of how bad the crisis is going to be and how quickly it's going to get there."
Nathan is an alum from the UW's Information School and co-editor of the book "Digital Technology and Sustainability: Engaging the Paradox." She studies how new ways of managing information can address long term societal challenges, including climate change. 
Nathan spoke at an iSchool Research Symposium on Jan. 27 about how academics, especially those in the iSchool, should help facilitate conversations and rewrite the narrative of climate change.
"You may think that your research area, your teaching, whatever your professional aspirations are, really don't have to do with sustainability or climate change, but I'm here to argue differently," Nathan said.
Nathan compared our current use of the term "sustainability" to a broken umbrella. Like the umbrella, the term sustainability gets in the way and is thrown off to the side. Many have claimed that their new app or their new product will bring us to some sort of "promised land" of sustainability.
Nathan shared the importance of shifting away from this narrative that technology alone can solve sustainability. Because people love narratives and stories, they influence us to action or inaction and can guide our understanding or misunderstanding. 
Nathan's example of a harmful story she had been raised by was the discovering and taming the "Wild West." Indigenous people have continued to tell stories of their suffering and resilience and explain that the health of their land and water is vital to their communities. Why have we continued to perpetuate the narrative of the "Wild West" when it has caused harm to Indigenous communities? 
"Perhaps because the stories Indigenous people tell are uncomfortable, unsettling, and disruptive," Nathan said. "These stories bring deep and entrenched privilege to light." 
Similarly, stories of extreme weather, rising sea levels, and melting ice caps can be uncomfortable, unsettling, and difficult to listen to. Many on campus have the privilege of not directly witnessing the rising sea levels or melting sea ice, making the climate crisis easy to push to the side.
Nathan admitted that the mundane, day to day life of an academic professional makes it easy to forget about the climate crisis. They can research in the morning and forget about it when they go home. This privilege means the immediate worry is finishing a paper, getting a grant, or attending a conference, and not about the climate. Further, academics fear appearing alarmist, making the climate crisis easier to slip from the mind. 
Another reason it's hard to change the dominant narrative about the climate crisis is what psychologists call the plan continuation bias and what pilots call "get-there-itis." These terms both name the tendency we often have to try to stick to our original plan as much as possible. 
An example of this is when researchers studied the Hartsfield-Jackson Atlanta International Airport and looked at flight information from 20 different storm systems. Flight crews continued to chance the storms, even when it would have been safer to divert the plane instead of landing. However, once one crew decided to divert, all of the following flight crews decided to divert. 
Nathan thinks this idea explains why politicians, the media, and academics resist changing the narrative despite the mounting evidence of an impending climate crisis. We can't address the crisis following the same way of thinking that created these issues. 
"Changing course will disrupt our normal way of operating, might disrupt our teaching, our research, and our professional careers, but the climate crisis is gonna do that anyway," Nathan said. 
Nathan admitted that although she doesn't have all of the answers, she hopes these problems can be addressed through sharing better stories and conversations. 
"Develop the humility and courage to question the stories we live by," Nathan said. "The stories that form and inform our professional lives."
Reach reporter Kaya Bramble at science@dailyuw.com. Twitter: @KayaBramble
Like what you're reading? Support high-quality student journalism by donating here.