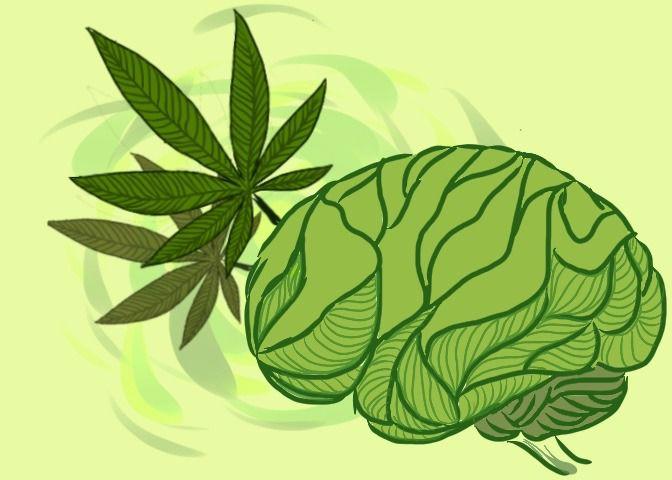 The medical application of cannabis has been a calling card for marijuana legalization advocates for years, although to date there are just two FDA-approved medications on the market containing cannabinoids.
However, an exciting licensing agreement between the UW and Pascal Biosciences, Inc. means that a cancer treatment derived from cannabinoids could become FDA-approved as soon as 2019.
The agreement, negotiated by the UW's innovation hub CoMotion, licenses the production, use, and sale of a cannabinoid-based compound, ST-403 (ST), to Pascal Biosciences, a Canadian drug development company with a local subsidiary. ST-403 was developed at the UW by professor of pharmacology and psychiatry Dr. Nephi Stella, head of Stella Lab and founder and co-director of the UW Center for Cannabis Research.
Stella first became interested in the medical applications of cannabinoids in 2000, shortly after beginning his work at the UW. His interest was piqued by a paper documenting the inhibitory effects of THC on brain tumor growth, specifically glioblastoma multiforme and melanoma metastases, two forms of cancer for which few treatments currently exist.
The problem, according to Stella, is that "these tumors grow in the brain, and therapeutics don't usually pass the blood brain barrier." But cannabinoids easily reach our brains, so cannabinoid-based compounds surmount that issue.
Developing ST-403 from THC, however, was no small feat.
"The first thing we decided to do was to change the molecule so that it does not activate the cannabinoid receptors," Stella said. "We didn't want a new anti-cancer drug that would produce psychotropic effects."
Eliminating the "high," and with it, the potential for drug abuse, laid the foundation for this novel cancer therapy drug. But there was still a long way to go.
"[THC molecules] kill cancer cells, but they're not very good at it," Stella said.
He and his team, along with Dr. Philippe Diaz of the University of Montana, chemically modified the molecule to optimize it.
ST-403 is a whopping 300 times more effective at killing cancer cells than THC.
"The first thing [the National Cancer Institute] told us is that the molecules do not work like anything else they've tried before," Stella said. "And they've tried millions of compounds."
This suggests that this class of compounds operates with a novel mechanism. ST-403 works by disrupting the formation of microtubules during mitosis, preventing cancer cell replication and triggering cell death. Glioblastoma cells, a type of malignant brain tumor, are particularly sensitive to Stella's ST compounds, but researchers are only starting to understand why.
"This is the beginning of the rest of my career, to better understand why these cancer cells are more sensitive," Stella said.
Pascal Biosciences CEO Patrick Gray got in touch with Stella when Pascal, like Stella, found that cannabinoids were effective at killing cancer. The two scientists had met before and liked working with each other.
"He's just a really good man and a gentleman, so I had a natural affinity to brainstorm with him," Stella said of Gray.
The two began to investigate a possible collaboration, turning to UW CoMotion for legal help.
"We put a confidentiality agreement in place so that [Stella] could share all of the unpublished data that went with his work," CoMotion senior technology manager Jennifer McCullar said.
The two scientists agreed to collaborate. Stella would provide Pascal with his expertise while Pascal's teams developed ST-403 into a commercial therapeutic.
CoMotion became more heavily involved, negotiating a license agreement. "It's a grant of rights, but it's also an explanation of the relationship," McCullar said. "We say, 'You have the rights to use this compound any way you need to in order to make it commercially relevant, but we also want to make sure that you're continuing to move towards that commercial development, so we're going to have milestones. And if you don't meet these milestones, we're going to pull the license back.'"
Announced in a press release Oct. 30, the agreement details an exciting milestone. Clinical trials could begin as soon as next year.
"It's so thrilling for me to be part of this next step in this venture," Stella said. "Because it really started from an idea in 2000 … and now to be one or two years before trials in humans is just really thrilling. I'm excited."
Reach contributing writer Matthew Harband at development@dailyuw.com. Twitter: @mharband1
Like what you're reading? Support high-quality student journalism by donating here.