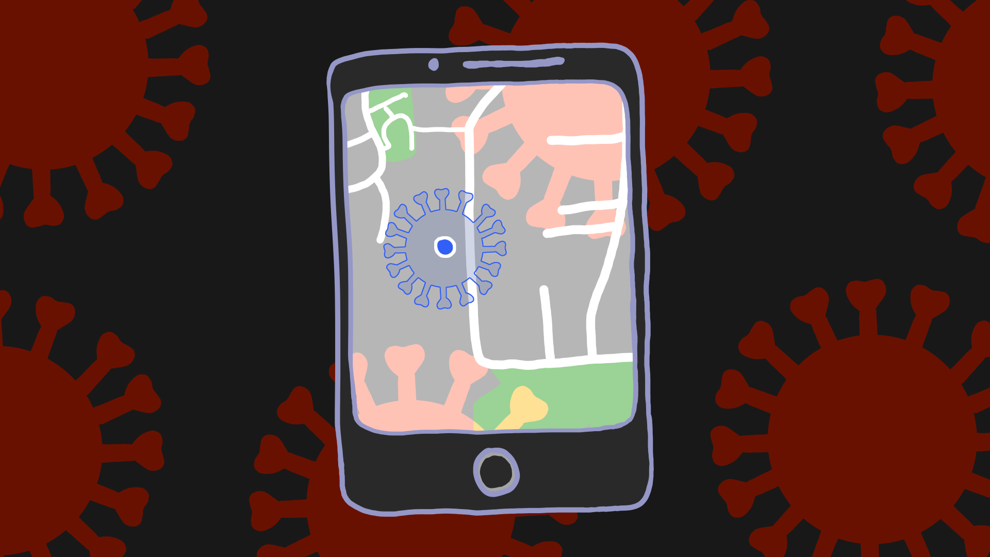 In January, when there were only a handful of COVID-19 cases in the United States, the Centers For Disease Control and Prevention (CDC) and other governmental websites published information on people who were infected without revealing their names.
The first travel-related case was a 35-year-old man from Snohomish County who landed in the Seattle-Tacoma International Airport after traveling from Wuhan, China. Not long after, new cases of patients living in the Life Care Center of Kirkland, Washington, were published, revealing their age, location, and underlying health conditions.
While most of the public doesn't personally know the infected cases, the amount of information revealed in the media could be enough for some people, such as acquaintances, classmates, and co-workers, to figure which of their friends or family members have the coronavirus. 
Now that the total number of cases in the United States reaches over 900,000, the media and state officials are less likely to disclose infected cases individually. A person who is tested positive for the coronavirus becomes another digit in a database and not necessarily publicized on the news. 
Clearly, the burden lies among the early coronavirus patients whose personal information was made public in the name of public health. Informatics professor Megan Finn said that people could be stigmatized if unnecessary information about them was misinterpreted by the public. 
In South Korea, people are receiving text messages from the government informing who is infected, where they've been, and when. BBC reported that while the texts don't disclose people's names and addresses, others still manage to "connect the dots" and attack those infected on social media. 
Finn also added that Asians in Western countries, such as the United States, the United Kingdom, and Australia, are facing racist attacks because of the coronavirus's origin from China. 
Similarly, Muslim Americans were also violently targeted after 9/11, leading to the Patriot Act that allowed the government to use surveillance on people.
"We have to be mindful in these moments of crisis and disaster what we're willing to give up in the name of fighting some of these things," Finn said.
In recent news, Google and Apple teamed up to build a Bluetooth-enabled feature that sends alerts to users who might be in close contact with an infected person. But associate professor of law Ryan Calo argues that having the ability to follow every citizen with their phone is not the power that he wants the government to have beyond the pandemic. 
"One of the concerns that I have is that the power given to the government will continue after the pandemic and that people will get acclimated to the new normal where government surveillance is commonplace," Calo said.
He also added that voluntary self-reporting apps could lead to inaccurate data about health and location. For example, if a user is living in a neighborhood with a lot of cases but not a lot of people using the app, the user is falsely reassured. 
"Similarly, if people are self-reporting that they have the coronavirus but they haven't had that verified, there's the danger that people will panic even though they don't need to," Calo said.
Big data and algorithms are powerful in controlling information in the pandemic. While government, tech companies, and universities, including the UW, are developing contact-tracing apps, the trade-off between protecting identity and controlling the pandemic is still a moral debate. 
The public needs to be informed on the spread of new coronavirus cases, but some argue that people who are infected shouldn't need to compromise their rights to privacy.
Reach reporter Anh Nguyen at science@dailyuw.com. Twitter: @thedailyanh
Like what you're reading? Support high-quality student journalism by donating here.