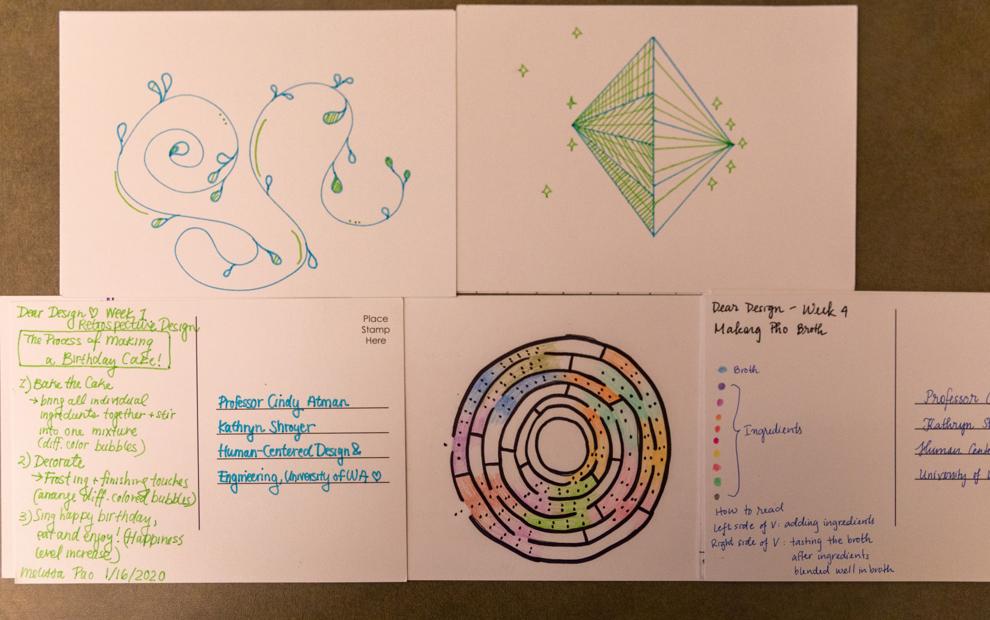 Directed Research Groups (DRGs) offer an incredibly unique hands-on research opportunity for UW students and faculty through the human centered design and engineering (HCDE) program. The structure of a DRG actively welcomes an interdisciplinary approach to research, opening doors to more than just HCDE students.
DRGs start from the passions of UW faculty, exploring questions and designing solutions that anticipate human needs. However, instead of students volunteering their time or applying for an internship, DRGs are built into students' schedules with flexible credit options.
"It's useful if you want to work with master's and undergraduate students and do research in a more structured way," Jin Ha Lee, an iSchool associate professor and co-leader of the Location-Based Gaming and Mental Health DRG this quarter, said.
This DRG focuses on questions around how Pokémon Go players' usage of the game and its features affect mental health. At the beginning stages, three master's students and an undergraduate played a critical role this quarter, participating in the formation of research through literature reviews and designing the research methods.
"The best thing about DRG is that students actually get to experience all these different stages of research," Lee said. "If you see the whole process, then I believe students will be able to do it themselves eventually, and that's what we want."
This collaborative structure of DRGs mediates learning not only between students from diverse backgrounds but also the professors and doctoral students leading them.
"For me, the DRG was one of the first ways I learned how to mentor students," Arpita, a fifth-year HCDE Ph.D. candidate who preferred to not have a last name included, said. "It's so much fun to work with all these diverse groups, and they're bringing different perspectives, different kinds of knowledge."
Elin Björling also values the diversity and exploration allowed in her two DRGs: Project EMAR, where students investigate and prototype the co-design of a social bot in schools to measure and aid with teens' mental health, and Project RESeT, which employs virtual reality and evidence-based interactions to help reduce teen stress.
"I'm always telling them, give up the idea of expertise, because in neither of these spaces are there any experts and there's nobody to guide us, which is perfect for human-centered design," Björling said.
Unlike other classes at the UW where students study what has already been done, DRGs tend to follow this pattern of complete exploration: the heart of research.
"They're learning about design, they're learning from each other about representations, and they're learning about reflection in their own processes and we're learning how to teach it," Cindy Atman, an HCDE professor leading the "Dear Design" DRG, said.
Atman and Kathryn Shroyer, an HCDE Ph.D. student, were inspired to start "Dear Design" based on the book, Dear Data, which chronicles the work of two graphic designers, one in London and one in New York, who weekly collected data of anything and sent each other creative representations and models.
"My whole research agenda is trying to figure out how to help people be aware of where they are in the design process so they can make informed decisions about what to do as a next step," Atman said. 
This quarter, "Dear Design" students research and learn about different methods of design and representing the design process. Atman and Shroyer asked students to construct their own models of their own design processes across a breadth of activities, from making a birthday cake to creating a short film to building a bike.
"A lot of the students are each choosing their own process that they see as design," Shroyer said. "One of the things I find very helpful with the DRG is that there are a variety of formats, and so people use it as a way to explore different kinds of research and different kinds of learning opportunities."
Some DRG applications for this upcoming spring quarter are already out, including the next series in Project EMAR, Hack-a-Bot for Evil, where students will design a hackathon for evil.
"It's really a question of: This is what the robot is supposed to be doing; this is what it's doing in the school; this is what it's capabilities are; what's the worse thing you can think of that a student could do if they wanted to cause harm with this tool," Björling said.
DRGs welcome collaborative, diverse research exploration to prepare students for their careers, welcome interdisciplinary learning across all academic levels and advance the role technology currently plays or can play in our daily lives for the better.
Reach reporter Tatum Lindquist at science@dailyuw.com. Twitter: @TatumLindquist.
Like what you're reading? Support high-quality student journalism by donating here.