The end of the school year often leaves students, whether graduating or not, with the same questions: "What's next?" and "How do I get there?" The UW's Career & Internship Center can help you figure that out, because it's never too early — or too late — to start.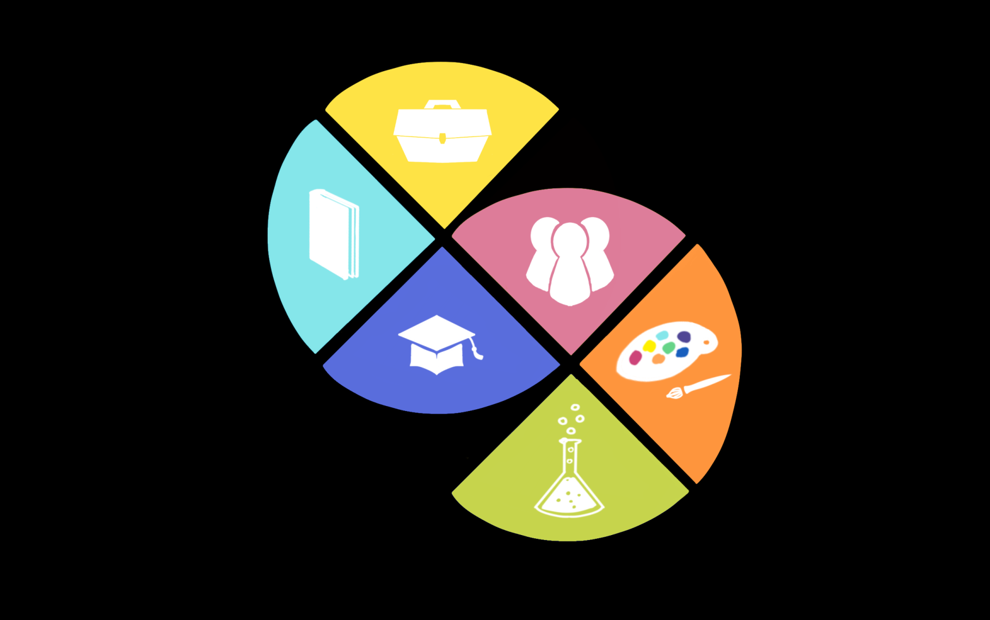 The UW is a massive, sprawling university with the resources and alumni network to show for it. The Career & Internship Center boasts a wide array of services from one-on-one coaching and resume reviews to mock interviews, group workshops, and employer InfoSessions.
"We think the peer-to-peer learning is really critical," associate director and career coach Patrick Chidsey said. "We don't want to be the keepers of the knowledge and … tell students everything they need to know, but [we aim to] more like facilitate the discussion around things students have in common with each other with trying to figure things out."
The goal is to feel capable and ready to tackle things head-on. "We want students to feel empowered with information and with insight, to take action towards … their next steps, and to really be the driver of their futures," Chidsey said.
But don't worry if career fairs and big group events stress you out. The Career & Internship Center's website is a great place to start. It provides a vast database of job and career advice, archived workshops, and webinars that are available 24/7. What really matters is that you're being proactive.
Chidsey said that one of the biggest mistakes undergraduates make is not being proactive enough. 
"You gotta hustle, you really gotta communicate more than you're used to, you gotta apply to more things than you might think, you gotta tap into the market by networking … It takes a lot of resourcefulness and persistence," Chidsey said. 
Luckily, the Career & Internship Center offers its services to alumni up to 24 months after completing a degree.
Director of Foster Career Services Andrew Rabitoy recommends utilizing career advising and programming "early and often."
Foster Career Services is a department within the business school specifically dedicated to helping Foster students "in career exploration, discovery and engagement," as its mission states. They provide business-focused resources, such as panels on specific careers and skills within the business world and business-related treks, for Foster students.
"Our main goal is to make sure that our students have as many engagement and experiential learning opportunities in order for them to formulate … what path is best for them for their destination outside of Foster," Rabitoy said.
Though Foster Career Services is not technically a part of the Career & Internship Center, the two collaborate quite often on programming, services, and employer relations. They serve current Foster students as well as alumni up to three months.
Alumni can be a great resource for students as well. "Don't underestimate the power of an informational interview," Rabitoy said. "Networking and putting yourself out there … can be a very difficult charge, but you're at a time of life when there are people … particularly alums, that are interested in providing knowledge and sharing their experiences with you."
Business students aren't the only ones with their own career services department. There is also the Career Center @ Engineering (CC@E), a branch of the Career & Internship Center that aids engineering students with everything from searching for internships and gaining real world experience to counseling and cultivating relevant skills, including salary negotiations. CC@E serves current students, including pre-engineering students, graduating seniors, and graduate students.
However, all of this is not to say that you have to know what you want to study or what career you want to pursue in order to get started; in fact, not knowing what you want is exactly where you should start.
"People should really embrace the pre-major space," Matt Erickson, manager of career initiatives for the College of Arts & Sciences, said. "Being a pre-major is not a bad thing. Being undeclared is not a four-letter word. You're just trying to find out what fits best with you, with all aspects of your learning style, what you care about, what you're good at."
Erickson works with the Center for 21st Century Liberal Learning (C21). C21 is its own entity within the College of Arts & Sciences, but often partners with the Career & Internship Center to put on various workshops, such as their Career Launch. The Career Launch is a 90-minute session that helps students identify their strengths and aspirations, and then helps them formulate these in a way that they can communicate to employers.
C21 aims to provide arts and sciences students with programming and services that will help them to become critical and creative thinkers who are deliberate with each step they take.
"We would love for people to engage in, sort of, self-awareness. We would love for them to … engage in intention around what they do in school and what they do out of school. And we would love for people to engage in actively learning while they're here," Erickson said. 
Analyzing your strengths, aspirations, and intentionality is really the first step to getting on the right path, whatever that may be for you. So don't be afraid to marinate in that limbo space for a while, whether that be an undecided major or post-graduation uncertainty.
So as things wrap up this year, remember that no decision, however big or small, is set in stone, and that most importantly, there are always people and resources to help you.
For more information on the Career & Internship Center, visit their website at https://careers.uw.edu/. They will be available over the summer, though with more limited hours, for same-day advising and some informational sessions and programs.
For more information on Foster Career Services, visit their website at https://foster.uw.edu/careers/career-services/.
For more information on the Career Center @ Engineering, visit their website at https://www.engr.washington.edu/current/careercenter.
For more information on the Center for 21st Century Liberal Learning, visit their website at https://c21.washington.edu/.
Reach writer Kiley Beck at specials@dailyuw.com. Twitter: @kileyabeck