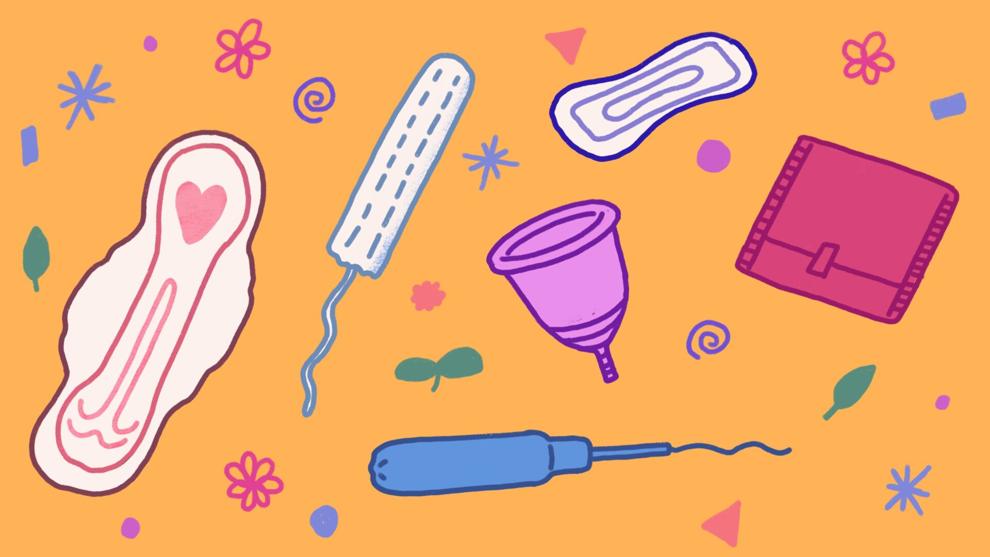 Whether it's after class, studying in the library, or eating in the dining hall, many students inevitably end up in dire need of the restroom — where they sometimes realize they're bleeding and need a menstrual product. When they run out, the first thought is often 'Well the restroom must have a couple, right?' Wrong. After searching for products, students are sometimes met with a sign telling them where the closest dispenser is, or just nothing at all.
Many people with uteruses go through this predicament at least once in their academic careers. While we shouldn't have to rely on other people having extra products, we unsurprisingly can't rely on UW's restrooms either.
As part of the university's free menstrual product program, only certain restrooms on campus have product dispensers, and even fewer include the proper signage. On the first floor of the Communications Building, the women's restroom has a sign showing where you can get access to the closest menstrual products. Though it does have containers that hold pads — the first floor is also the only restroom in the Communications Building to offer products — they are frequently running low on stock or empty.
Many people who use menstrual products find this especially irritating.
"I believe that having signs to find menstrual products would kind of defeat the purpose," first-year McKayla Soren wrote in a direct message. "Having easy access is key, and it's not something you can really put [it] off to later until you find time to go to [a restroom in another] area. In my eyes, it would be like having a sign [for] where to locate toilet paper."
This doesn't stop at academic buildings. There is also a lack of variety of menstrual products in campus stores like the District Market.
"There wasn't a lot of variety," first-year Maya Dasilva wrote in a direct message. "Most of the products I saw were for people with a lighter flow. Also, on the Ave, which I know is technically not on campus, there always seems to be a shortage of menstrual products."
Variety is key when trying to purchase menstrual products. However, when there is only one type of product to choose from — and because there's always a shortage of these products — students are forced to turn to the Ave and the U-District to buy these necessities, where they are met with yet another shortage. This can be an expensive and time-consuming endeavor when students are already paying so much to attend UW.
Menstrual products should be available in every restroom and store on campus so that everyone can have access to them when in a dire situation, or whenever they're needed, in general.
"I would like to see menstrual products in every bathroom on campus, regardless of gender, with them being able to be easily accessed (example: on the counter in a basket instead of a machine on the wall or even in the stall)," Soren wrote.
It would also be easier on students if these products were free. UW must strive for menstrual equity, because it's unfair that students with uteruses are spending more money out of pocket or on their Husky card balance to purchase these goods, whereas students who don't need menstrual products don't need to spend the money on them. Seattle is working to make strides toward menstrual equity, with Gov. Inslee having signed a bill exempting menstrual hygiene products from a sales tax in 2020. We need to see UW working to make these types of changes a priority.
"I would like there to be more variety with the products," Dasilva said. "In addition, I think they should be free. Profiting off of something that naturally occurs isn't right."
Reach contributing writer Fiona Paterson at opinion@dailyuw.com. Twitter: @fiona326
Like what you're reading? Support high-quality journalism by clicking here.