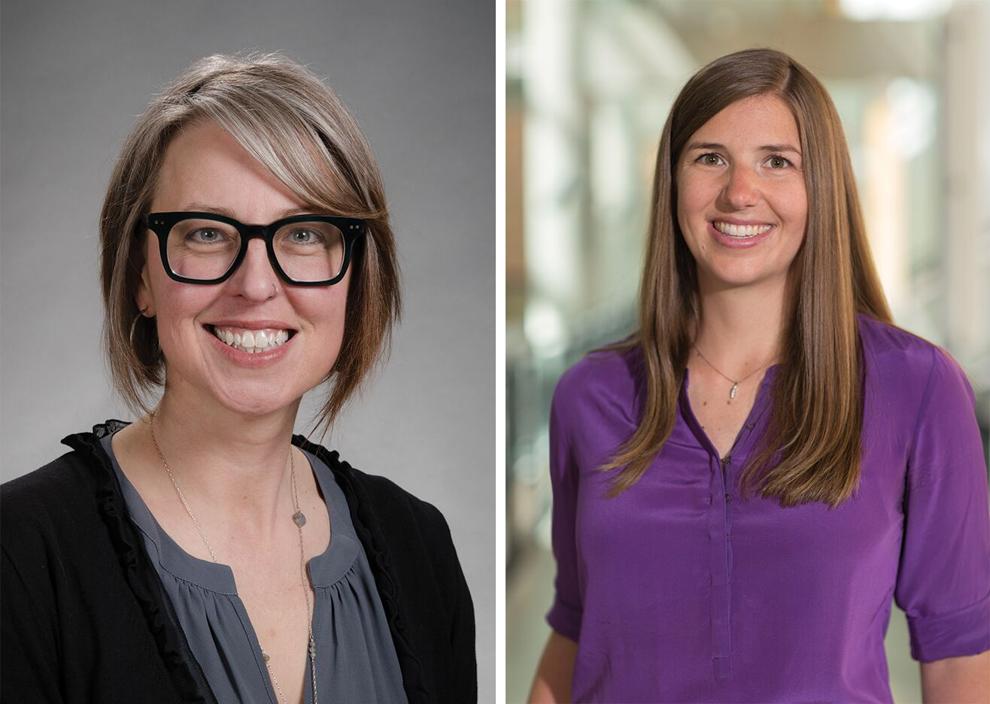 Professors Kat Steele and Heather Feldner are currently running a series of lectures titled "Reimagining Mobility." Hosted by the Center for Research and Education on Accessible Technology and Experiences (CREATE), the lectures focus on guest speakers who experience and are involved with issues surrounding mobility; the lectures are completely remote and are hosted via Zoom.
Steele is a professor in the mechanical engineering department while Feldner is an assistant professor for the department of rehabilitation medicine. Despite their different backgrounds, both have long demonstrated interest in working with disability and mobility-related issues.
Before becoming a professor, Feldner began as a clinician in pediatric physical therapy. Through working with children and helping them access mobility equipment, Feldner found a strong passion for mobility-related issues, leading her to obtain a doctoral degree in disability studies.
"The Ph.D. really expanded my understanding of disability," Feldner said. "Part of the core focus of disability studies is amplifying the voices of people within the disabled community; I learned so much about the tensions that exist between a field like rehab and disability studies."
Steele, through working as a mechanical engineer at a children's hospital, found that she too loved working with disabled children and their families.
"[Working at a children's hospital] made me want to grow my knowledge as an engineer," Steele said. "There was just this disconnect of how we thought about technology, how we thought about what was possible, and what was actually available."
The "Reimagining Mobility" lecture series started at the beginning of the quarter, with the most recent lecture held in October, and upcoming lectures scheduled for November and December. According to CREATE's website, the "Reimagining Mobility" lectures explore mobility as a multi-faceted concept, discussing how disability intersects with research, education, and public policy.
"How we move around really impacts our social relationships," Feldner said, emphasizing the different aspects of mobility. "It impacts our ability to participate in school, in jobs, in social events — it's really one of our major connections to the world … The end goal of mobility is to engage in our lives and participate meaningfully."
Steele also explained that mobility can mean more than just physical mobility. When we engage with the world, our physical mobility impacts our social and economic mobility as well. Ultimately, all forms of mobility are connected.
Feldner also noted that it's important to consider that our physical mobilities are valued differently in society. When spaces are designed without considering things like wheelchair accessibility, vision, or other differences in mobility, able-bodied individuals are valued more than disabled individuals.
Feldner said a common phrase she and Steele use in presentations on mobility is to consider mobility as a fundamental human right on par with food, water, and access to health care.
Feldner said her favorite part of the lectures has been hearing about the impacts each speaker had on their respective fields. Barry Long, a wheelchair user and real estate agent, helped create a platform that provides accessibility information on house listings. Jered and Barry Dean, co-founders of LUCI Mobility, created a wheelchair add-on that can detect collisions and drop-offs to allow wheelchair users greater independence.
Steele hopes that people who watch the lectures will begin to challenge the assumptions they make every day.
"What does it mean to have an inclusive and accessible environment?" Steele said. "If each engineer and designer, in particular, can think about the little assumptions they build into their design as second nature, we can start to create more accessibility and inclusion."
As for the future of mobility and accessibility as a whole, Feldner hopes for barrier-free environments and changing attitudes toward disability.
"What it boils down to is: no matter how you move around in the world, no matter how you think, no matter how you communicate, that you have an equitable opportunity to participate in the world in the way you want to," Feldner said.
Three more "Reimagining Mobility" lectures are planned for the rest of the year, with discussions on barrier-removal planning to be held Nov. 18, urban accessibility Dec. 9, and a hands-on urban accessibility tutorial Dec. 10. Registration for the Zoom events can be made on the CREATE website.
Reach writer Natalie Roy at arts@dailyuw.com. Twitter: @nataliedroy
Like what you're reading? Support high-quality student journalism by donating here.