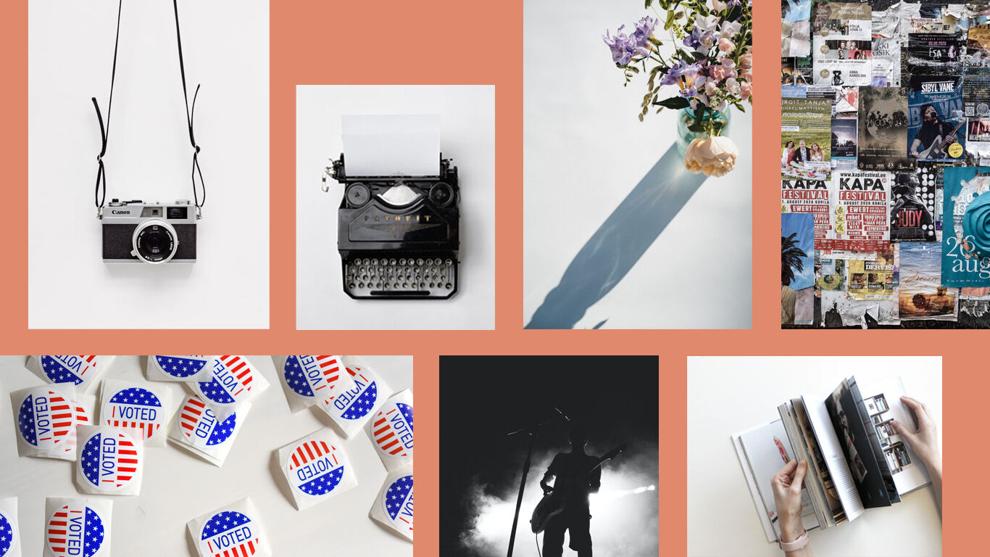 I am a business major. Pretty standard. Many of my classmates want to work for a Big Four consulting firm, start their own business, or follow some other lucrative path that'll secure financial comfort and/or wealth. Again, pretty standard.
But I'm also involved with UW's theater community, and I've met many people interested in working in theater and film professionally. Oh, yeah, you might already hear that "starving artist" trope ringing in your head.
When a lot of us think about work, we think cubicle, tech, current retail jobs, medical school. But there is a whole world of jobs out there — politics, education, the arts, journalism, and more. And there are absolutely students looking to go into these "unconventional" industries as they leave college and start working full-time.
However, there tends to be resistance to pursuing these career paths, whether that is internal, from family, or from peers, because the starting salaries tend, on average, to be on the lower end compared to working for companies like at Amazon or Google.
Jerena Layacan, a graduating senior studying drama and sociology, is looking to work in the local theater industry and has been reckoning with the balance between money and fulfilment as she looks to her future after graduation.
"If I'm doing something that I hate just for the money, like, what is my life?" Layacan said. "My life shouldn't just be work."
Many are familiar with the dissatisfaction of just working for the paycheck, for security, for wealth. While recognizing that money is important in a profit- and productivity-focused world, money is not the best incentive for choosing a career.
Graduating senior Megan Carleton, a drama and political science major, reflected on this idea while recounting a conversation she had with a friend.
"We had this whole conversation where she was like, 'You have one life — why would you ever want to do something that you did not enjoy?'" Carleton said. "She's like, 'What if you just died tomorrow and you wasted all your time, you know, doing chemistry?'"
There is absolutely privilege in being able to choose a profession just for the enjoyment of it, but it's also important to look at the role of work in our world and why many feel discouraged from taking more creative paths in the "real world." It is necessary to examine why only those who are privileged are afforded the option to be more creative, even as adults.
Work is centric to survival and being. We center work in everything. The most common question we've been asked throughout the years is "What do you want to be when you grow up?" or "What is your dream career?" Under capitalism, work is identity — and is necessary and grueling. Work is often framed as something you have to spend decades doing and may not enjoy.
"[The question] 'If you could do anything, what would you do?' kind of implies, 'Oh, what you're doing right now, you probably don't enjoy it, you probably don't like,'" Carleton said. "I think that's so sad, because it recognizes that we are forced to pick something that is not what we want in order to survive."
Some seek to step out of that mold and make a future where they can enjoy the work they do. But this is undoubtedly difficult, especially depending on one's financial situation. There is so much to worry about, like health care, rent, and paying the overall bills, all of which may not be totally covered by an employer early on if you're making a career out of art.
Pursuing non-traditional paths is especially hard because of the increasing hustle and grind culture that hyperfocuses on wealth, luxury, and always working. And going to work as an actor, teacher, or artist, doesn't necessarily fit into that definition.
"Right now, everyone's just talking about grinding all the time and getting into your bag and stuff like that," Layacan said. "[But] could you also consider taking a break or doing something that you actually like?" 
We live in a system where you have to labor intensively and get exploited — or exploit — in order to gain upward mobility and survive, rather than actually living a life. Work takes up the majority of the average person's day, and it is valuable to challenge that norm, especially as discussions and actions regarding the detriment of capitalism become more prevalent.
For many of us, our personality is very bare beyond what we're looking for as a career and as money-makers. Under capitalism, we inevitably have to work to live — and that is a notion that must be challenged — but some students are pushing against what that can look like, pursuing paths that make them feel fulfilled and happy despite not being the typical, money-bringing, nine-to-five work life. They are looking to not be barred by what is considered "proper" work and actually seeking some enjoyment, rather than waiting for the inevitable exhaustion.
Reach writer Deborah Kwon at specials@dailyuw.com. Twitter: @scoobydeeby
Like what you're reading? Support high-quality student journalism by clicking here.