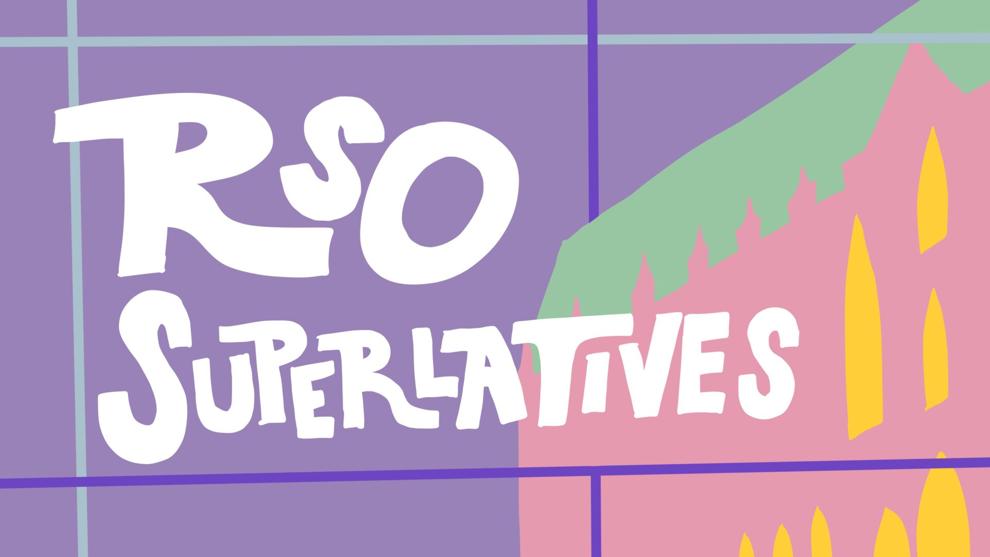 Most likely to be dancing in Red Square: The Kompany 
By Estey Chen The Daily 
If you spent time on campus before the transition to remote learning, you're probably familiar with The Kompany — if not by name, then by the sound of pulsating Korean music and cheering dancers gathered on Red Square. 
The Kompany, the only K-pop dance RSO at the UW, has performed the choreographies of over 100 popular Korean songs since forming in 2017, according to member relations chair Alicia Chen. In addition to performing at live showcases and competitions, The Kompany also produces cover videos, all of which they record and upload to YouTube, and hosts casual dance meet-ups in Red Square. Their Red Square "Random Play Dances," a popular activity for both amateur dancers and K-pop idols alike, have racked up hundreds of thousands of views, and have even featured visiting K-pop idols like the group A.C.E.
Students interested in joining the dance side of the RSO — which works in tandem with the creative and administrative teams — have the opportunity to do so at bi-annual auditions.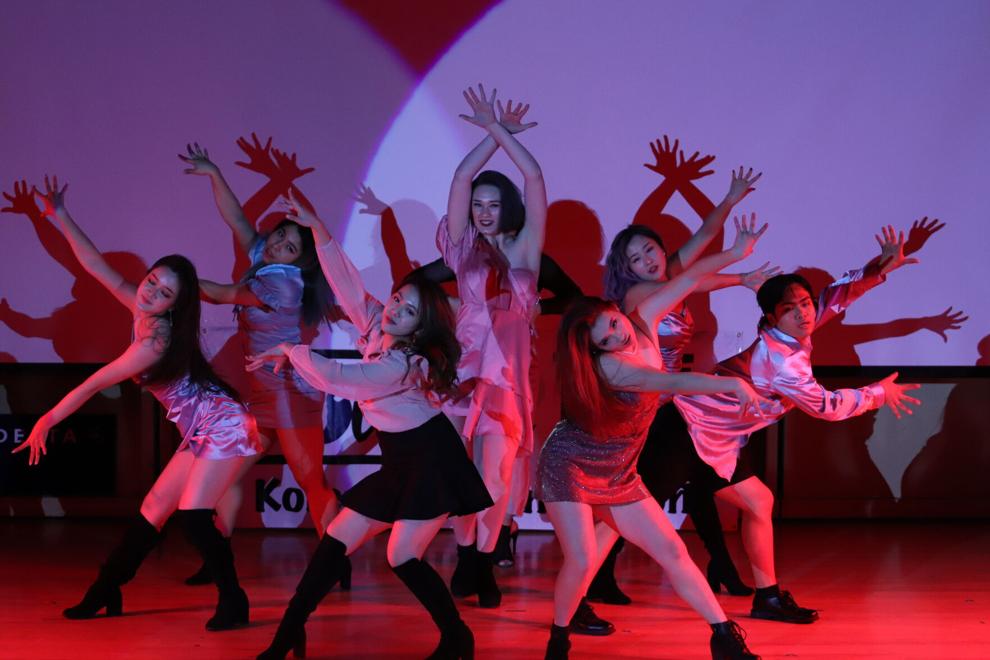 Over the last year, the group adapted their dance practices to Zoom and spliced together team performances from clips sent in by members around the world. It's worked out so far, but members are itching to return to in-person practices next year, according to dance captain and co-director Yvonne Hao. 
"Because this is more like an RSO than a dance company, what we want is the interaction; we want our friends, we want people who share the same passion," Hao said. "We joined this RSO not just because we like to dance, but because we like the interaction of the dancers within the dance team. Learning a specific dance with another individual is so much faster and so much easier than having to do so alone, and it actually brings a lot more joy to me."
Hao is currently attending online classes at the UW from her home country Taiwan. According to Hao, the time difference adds another layer of difficulty to the challenge of coordinating team activities, however, she's optimistic for the year ahead and looking forward to returning to the stage at some of their biggest performances of the year, like KSA and KSU's Culture Night and KSU's Overnight.
"The second we get on stage, the screams that kind of burst out are definitely sounds that are irreplaceable and cannot be replicated," Hao said. "I definitely miss the shouts of our friends and the people who are there to watch us perform and be happy. The new members haven't had the chance to experience that yet, but I hope we can go back to normal and have everyone experience this again." 
Most likely to bring Pyrex containers and beeswax wraps to restaurants for leftovers: ICA WA
By Martina Povolo The Daily
For a school that prides itself on sustainability and granola culture, being awarded this superlative is a high achievement.
In the past year and a half this organization has been around, the UW chapter of the Institutional Climate Action RSO (ICA UW) has done more for the environment than any Instagram infographic about turtles has done in years.
They walked so the Greta Thunberg fan club could run.
With over 2,000 signatures on their petitions and over 40 enforcements from student organizations, ICA UW has proven to be an irreplaceable asset to environmental justice.
"The goal is to fight for higher education institutions to lead the just transition to clean energy and divestment from fossil fuels," outreach coordinator Esaac Mazengia said.
The organization utilizes the university's legislative channels to seek permanent change in the UW's carbon footprint. ICA UW's proposals to divest from fossil fuel have passed through the ASUW Student Senate, the Graduate and Professional Student Senate, and the Faculty Senate of all three UW campuses. This summer, their proposal will be discussed with the Board of Regents to decide whether they want to convene the Advisory Committee on Socially Responsible Investing.
"In conjunction with a financial statement from the UW investment corporation, the Board of Regents will then eventually make a decision in 2022 about whether to reinvest the $6 billion endowment from fossil fuels," Mazengia said.
Apart from seeing the progress of their proposal take place, next year the club is looking forward to bringing back their climate symposium, to continue their pursuit of student-led climate activism on campus.
Sustainability goes beyond glass Tupperware and metal straws. To get connected with this award-winning organization, visit their Instagram at @ica_uwchapter and sign their petition to play your part in their change.
Biggest Flirt: UW Virgins Association
By Chamidae Ford The Daily 
Maybe you've seen them on your Instagram as a recommended account to follow, or maybe that's just me. 
Either way, stumbling across the UW Virgins Association Instagram tends to leave you with more questions than answers. We over in Special Sections have awarded them the title of "Biggest Flirt," due to their ability to pique our interest but remain completely unknown. 
Kevin Sablynski, the founder of the UW Virgins Association, and Wesley Bahng, the assistant admin and treasurer, quit the teasing and explained in an email interview the inspiration behind the Instagram page. 
Initially inspired by other schools with virginity clubs, Sablynski explained that "the UW Virgins Association, is a rapidly growing association, dedicated to spreading the virgin ideology to the UW community at large, in part to destigmatize virginity, and to encourage more people to come out as proud virgins."
Although the club has been unable to meet in person due to COVID-19 restrictions, they have garnered a robust Instagram following. 
"We have two admin members of the club running the Instagram page, along with over 1,300 followers who support and endorse the virgin lifestyle," Sablynski and Bahng wrote. "These are our devout community members who have been supporting us since day one. We're so thankful for this loving community of virgins."
They attribute their large following to a shift in mindset sparked by the pandemic.
"In this past year, our club has thrived and grown so far from when we started the page, as we've seen many people flock to our Virgin of the Month competitions and enjoy our posts endorsing purity,"  Sablynski and Bahng said. "We attribute this success to a possible shift in this generation's culture due to the pandemic. We believe that people have been wanting something new, and we believe [the UW Virgins Association] has brought just that to campus: a breath of fresh air to inspire all community members. It's quite possible that the pandemic has even pushed some individuals to experience the virgin lifestyle for a prolonged period of time, so we're here to support anybody and everybody on their journey."
Stay tuned for fall quarter and the return of in-person classes, because the UW Virgins Association will be hosting regular meetings. 
"We intend on having in-person virgins meet-and-greets in the fall,"  Sablynski and Bahng said. "These meetings will be part Bible-study, part social-events, and all pure activities, so stay tuned for more opportunities to engage with the virgin community.
Whether you're looking to explore a different lifestyle, broaden your horizons, or learn how to meet up without hooking up, UW Virgins Association has space for you.
Reach Co-Special Sections Editors Estey Chen and Chamidae Ford and Special Sections Assistant Editor Martina Povolo at specials@dailyuw.com. Twitter: @EsteyChen @chamidaeford @Martinapovolo
Like what you're reading? Support high-quality student journalism by donating here.