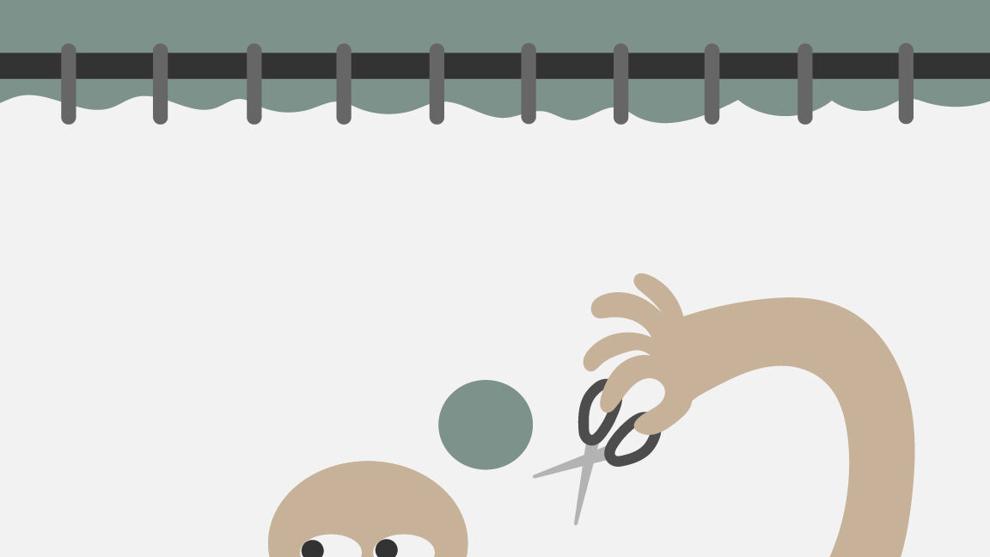 Last spring, Professor Chandan Reddy noticed a common theme popping up in his reading about COVID-19.
"When the pandemic was really setting in as a reality in the United States, by as early as March, I began seeing a number of newspaper articles and opinion columns, advice columns that were asking about how to have casual or anonymous sex ... during the pandemic," Reddy said. "Whether they could have casual sex, whether that would be risky."
In fact, Reddy was so intrigued that in autumn quarter he taught a class titled "How to Have Sex During an Epidemic: Intimacy, Disease, and the Politics of Vulnerability." And frankly, I'm not surprised how prominent of a topic this was in the media; it was a question I had myself. The pandemic put a damper on a few simple pleasures that were afforded to us as single 20-somethings with young and unattached lifestyles. 
So, what does safe sex look like? And how do we actually go about it?
King County Public Health (KCPH) has one suggestion. In October 2020, KCPH posted on Instagram endorsing the use of shower curtain glory holes, which is notably one of the most inventive ways to engage in pandemic-friendly sexual contact that I've heard of. Glory holes — typically recognized as strategically placed holes in bathrooms, adult stores, and beyond — allow for sexual contact, such as oral sex, to occur in an anonymous setting. To put it plainly: the hole is for a penis and there is normally a mouth on the other side. But glory holes don't have to be enjoyed by penis-havers alone; they can also serve as a peephole or a place to put your fingers.
The post was part of a series that KCPH published on social media to educate the broader public about safe sexual practices during the pandemic.
"Last year, we published a series on sex and dating, sharing practical strategies for safer sex to protect people and their partners from COVID-19," KCPH communications specialist Kate Cole wrote in an email. "We worked with our program experts on messages that gave health advice to reduce COVID risk, based on what we knew about the virus at that time."
And a glory hole could definitely be considered practical. KCPH elaborates that "a barrier — like a wall or a shower curtain — between you and your partner allows sexual contact but prevents face to face contact." Now, whether a shower curtain could actually protect you from the virus is scientifically questionable, but the glory hole's concept of preventing face-to-face contact is rather sound logic. In fact, glory holes have been part of this pandemic's "unlikely sexual renaissance," as it's been described by Slate. 
On the other hand, Planned Parenthood provides a slew of recommendations to satisfy any sexual desires that have been mounting since March — since you haven't been mounting anyone anyway. Masturbation, creating a playlist of sexy songs, and video chatting with a partner are all ways to release tension from the privacy and comfort of your own home.
There are a number of ways to have safe sex — alone or with a partner — that satisfy COVID-19 guidelines, but it is important to note that what is safe for one person may not be safe for another. Along this line, Reddy argues that we need to reevaluate our perceptions of safety, not fixate on particular strategies, to understand how to have safe sex during this time. 
"What I think that we have learned from any pandemic or epidemic is that our conceptions of safety are interrogated and put under inspection, and oftentimes, are transformed," Reddy said. "The big failure of any vision of safer sex that is scientific or behavioralist is that it doesn't actually understand the meanings that people give to sex. So unless you are actually talking about specific communities, or specific sexual formations, safety is going to look and be very different in each community." 
Reddy's class looked into these specific cultural and community definitions of safe sex. The course material touched on the racial components of this pandemic, as well as the history of pandemics, how to explore what safe sex looks like, and why we are still wanting to have sex despite risks. 
Understanding and having safe sex during a global pandemic resembles undressing: there are many layers to go through until you get to the good stuff. Safety cannot be defined universally, just as sex cannot be defined universally. There may be a glory hole in your future  or some alone time in your bed — hell knows what may be in mine. Either way, stay safe everyone. 
Reach Managing Editor Rachel Morgan at specials@dailyuw.com. Twitter: @rclmorgan
Like what you're reading? Support high-quality student journalism by donating here.