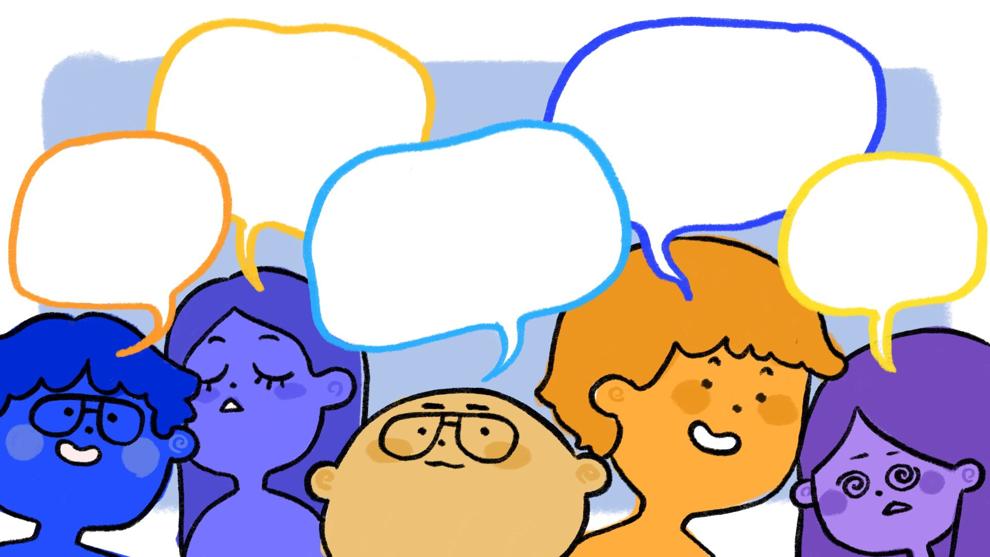 This fall, the UW will transition back to in-person instruction and activities for the first time since March 2020 and the onset of the global COVID-19 pandemic. This presents a new set of opportunities and challenges for students.
Students going into their second year at the UW have a particularly interesting perspective, given that they have not yet experienced an ordinary, in-person year at the UW. To check in on how some students are feeling, I spoke with two such students — Dawn Mai, a computer science student, and Uzair Zaman, a computer engineering student.
Mai spent the past academic year at home, and believes in-person classes will be an unfamiliar experience. 
"It feels like I am a freshman all over again, given that up until now, most [of the class of 2024] haven't had the opportunity to spend their first quarter on campus," Mai said.
In terms of locating classrooms and navigating campus, the classes of 2024 and 2025 will certainly face similar challenges. In-person classes will be new to most of these students — though for most, this is a welcome change.
"[Online learning] has been draining, both physically and mentally, because one would assume that with pre-recorded lectures ... you can easily put them off and watch them at the end of the day and stay on top of things, right?" Mai said. "But it's easier said than done, because the very fact that you can miss class and put it off and then forget about it [often means] you actually forget about it, and then it just piles up all at once."
Zaman felt similarly, and expressed excitement for upcoming in-person classes.
"As the year went on, I realized it is actually a lot harder to keep yourself in check and motivated to do schoolwork," Zaman said. "I found it very hard to attend my classes unless it was mandatory that I attend ... but I'm excited for in-person learning because then it'll be more of an incentive to go and actually learn the material and be in class."
Leaving the remote learning environment isn't without its drawbacks. Many students are nervous or apprehensive about the return to a more traditional learning environment. 
Some, like Mai, are worried about the delta variant of COVID-19.
"I am very unsure [of] how we'll be able to deal with the delta variant in particular," Mai said. "Are we going to go back to what it was like in 2020, back online again, or will we still be able to have some resemblance of a normal life even with the delta variant?"
Others are more worried about social skills that may be rusty after an extended period spent interacting online.
"I don't know how to socialize," Zaman said. "I'm scared to go up to people and introduce myself and not know how to talk to people. It's been a year-and-a-half now, and I've just been talking to people mostly online."
Still, the students spoke enthusiastically about returning to more normal circumstances.
"[I miss] being able to connect with people, and, at least for me, I really like the hustle and bustle atmosphere, like city settings," Mai said.
"I'm really excited about [going back in person], because there are a lot of people that I met in classes this year, or even in the dorms, that I'm excited to see again," Zaman said. "Living on campus and having that in-person experience again will enable me to do a lot of the things that I've been meaning to do for a while."
UW students are excited about the return to campus, in-person classes, and a less restrictive social environment. It is an opportunity for everyone to take life by storm — to meet new people, to try new things, and to explore new cities — as is usually characteristic of a college experience.
"Don't be afraid to try new things, because that risk or that decision that you make can be the best choice of your life," Zaman said.
However you're feeling about returning to campus, just know that you're not alone. There are plenty of other students who are nervous about making friends, starting new courses, or making it to class in time. This upcoming year will be an opportunity for everyone at the UW to make up for lost time and experience something new together.
Reach writer Samantha Ahlhorn at specials@dailyuw.com. Twitter: @samahlhorn
Like what you're reading? Support high-quality student journalism by donating here.