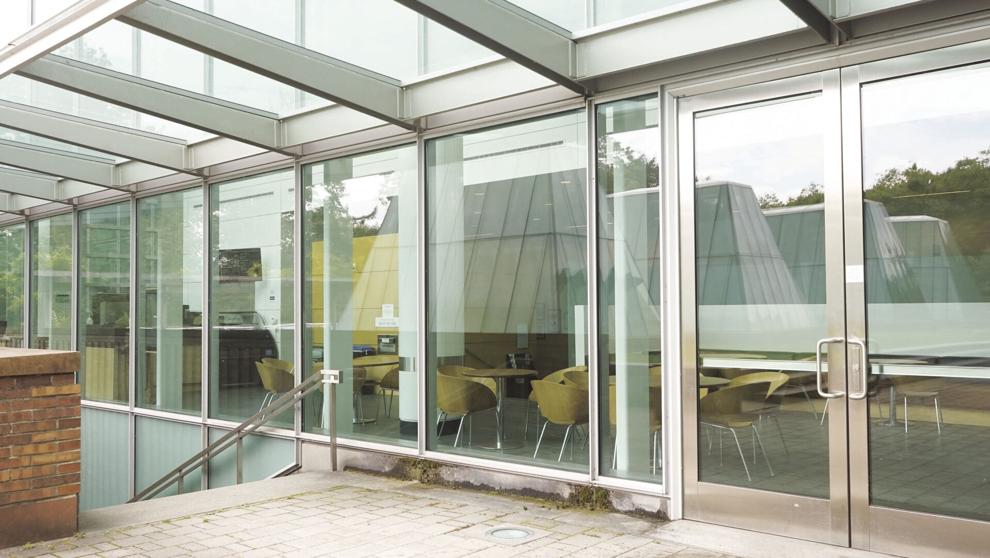 The UW has 16 libraries, 13 of which can be found on the Seattle campus. Additionally, the campus boasts numerous cafes, dining halls, and study lounges. With all these options, it can be overwhelming to decide where to set up camp to study for your next quiz or grind out a paper. If you're looking for a new study spot to begin haunting as midterm season approaches, or if you're just tired of studying in Odegaard, here is a list of lesser-known spots on campus. 
South Campus Center
For those that spend a lot of time around the health science buildings or have a class at the far western corner of campus in the Fishery Science Building (shudder), the South Campus Center (SCC) offers many tables and booths with a beautiful view of Portage Bay. Big windows offer a lot of natural light, perfect for the student that has been cramming for days and wants a view of the outside while studying. Home to Health Science Academic Services, in this building you'll find lots of kids studying their biology and chemistry notes while occasionally gazing up at the view this building offers. 
The SCC is open from 6 a.m. to 7 p.m. every weekday. 
Gould Hall
On the other hand, if you spend most of your time on West Campus, consider studying in Gould Hall. The building dedicated to the College of Built Environments is bright and airy, making it a good contrast to the darkness of popular study areas like the Suzzallo Reading Room. Tables on the bottom floor open up to tall ceilings not found in many other places on campus, so if studying makes you feel claustrophobic, this is the place for you. The convenient west campus location of Gould Hall makes it easy to get to and from your classes after studying. 
Gould Hall is open much later than some of the other places on this list — from 7 a.m. to 9 p.m. Monday to Thursday, 7 a.m. to 5 p.m. on Friday, and 1 p.m. to 5 p.m. on Sunday.
Gallagher Law Library
If all you want when studying is peace and quiet, then the Gallagher Law Library is the place for you. Few places on campus can match the quiet serenity of this library, located in the William H. Gates building on Northeast Campus Parkway. The law library boasts private study cubicles for complete silence and privacy, plenty of natural light, and moving bookshelves for easy access to thousands of books. 
If this library returns to pre-pandemic operating hours, this library will be open to the public from 9 a.m. to 3 p.m. while UW Law students may use the library 24/7.
From quiet to loud, big to small, the study areas on campus are numerous and diverse. There are hundreds of places to study on and around campus, so if Suzzallo and Odegaard are getting too familiar, check out one of the places on this list and discover your new favorite study spot. 
Reach writer Divya Rajasekhar at specials@dailyuw.com. Twitter:@divraj16
Like what you're reading? Support high-quality student journalism by donating here.