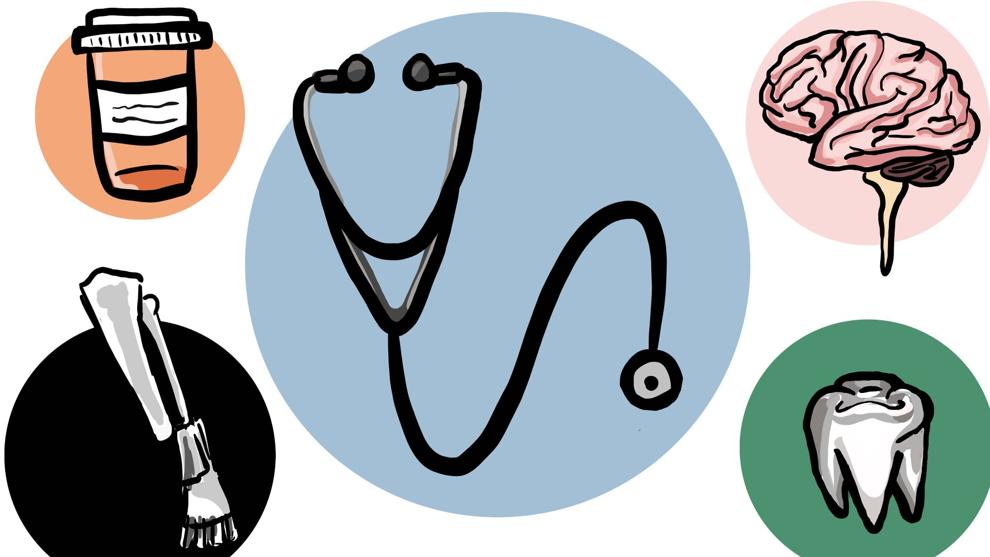 From deductibles to coinsurance, the U.S. healthcare system can be challenging to navigate, even for those intimately familiar with it. However, according to Hall Health's Dr. Bill Neighbor, chief of clinical services, and Ruth Silue, clinic nurse manager, international students aiming to refine their understanding of American, as well as UW-specific, health care have numerous resources at their disposal.
International students, who comprise 15.5% of the UW's student population, are required to enroll in a health insurance plan during their time at the UW. F-1 and J-1 eligible students must purchase the International Student Health Insurance Program (ISHIP) to fulfill the requirement. 
While U.S. residents may have preexisting relationships with off-campus health care providers, international students typically look first towards campus services for their medical needs. 
"Proportionately, we see probably more of our international students [than U.S. residents]," Silue said. "They reach out for services that they've not been able to accomplish in their home countries, particularly immunizations."
Beyond popular services like immunizations, Hall Health is distinguished for its nursing services. As Neighbor noted, administrative peculiarities tend to prevent patients from billing for nurse consultations, but Nurse Advice, which is paid for by the Service & Activities Fee, makes nurses accessible and is a great first-stop resource for students who would like to discuss a medical concern.
Additionally, Hall Health offers unlimited visits for preventive counseling, which may include counseling for contraception, sexually transmitted diseases, and smoking cessation. UW Seattle students also have access to services like gender-affirming care, mail delivery of safer sex supplies, physical therapy, and laboratory testing.
Because mental health services on campus, like visits with the Counseling Center, are in high demand, Neighbor suggested that students with mental health concerns begin by seeing a Hall Health provider.
"The primary care providers here are trained to be the first stop to see and to help sort out what might be needed," Neighbor said.
From there, students may be internally referred to the Counseling Center or, if staffing capacity is insufficient, off-campus therapy services that are compatible with their needs and insurance plans.
Teletherapy has been popular over this last year and should continue to be an option for students who appreciate its built-in flexibility.
"We had one student who was very happy because he could do his mental health visit from his kayak," Neighbor said, in reference to the virtual Let's Talk program.
International students seeking further information should reach out to the ISHIP office. From peer advisers to online interpreters, ISHIP offers health care and health insurance resources that are accessible to those outside the United States and/or those who don't speak English as a first language.
Reach writer Kelly Hunter-Lynch at specials@dailyuw.com. Twitter: @khunterlynch
Like what you're reading? Support high-quality student journalism by donating here.