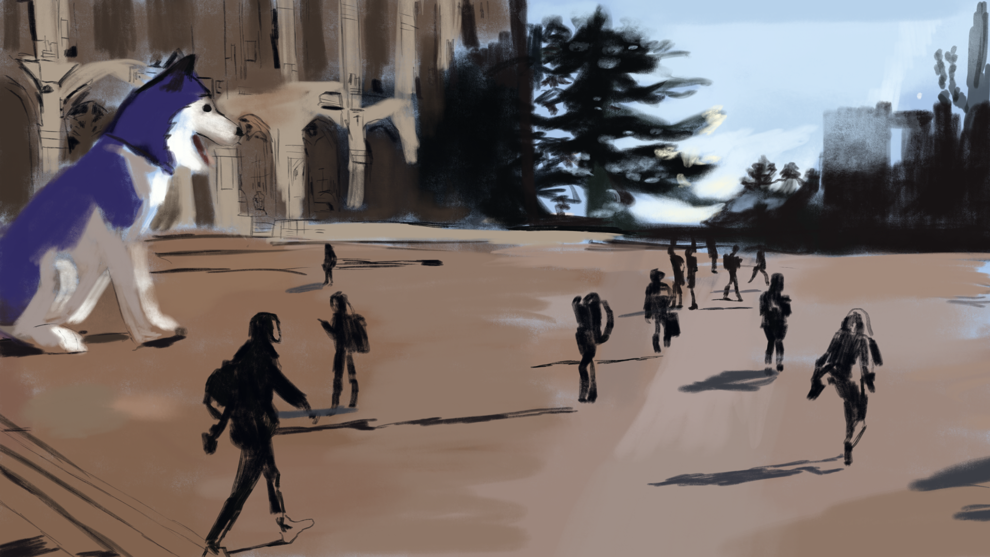 For new students, it can be overwhelming to enter a campus as huge as the UW, which draws tens of thousands of students from all over the world. 
This is where Dawg Daze comes into play. Before students start the hustle of running to classes and cramming for midterms, Dawg Daze offers opportunities for students to familiarize themselves with the layout of campus and resources that are available. Starting Sept. 23, a host of events will take place across campus and Seattle to help incoming freshmen and returning students settle into a new academic year.
Dawg Daze is a great way to begin navigating campus, whether it is getting to know the unique features of each library or important Husky traditions.
"Dubs' Challenge is a new event that we are going to be putting on this year," Reese O'Craven, a student coordinator with First Year Programs (FYP), said. "It will basically be a gigantic scavenger hunt across campus. Students will be able to compete in teams to complete challenges."
In the Dubs' Challenge, students will get to know the UW by answering trivia questions about campus. 
Each year, events are organized to reflect on campus traditions and to help students gain an understanding of what it will be like to be a Husky. One such event is Husky History Exploration.
"There will be 10 stops of campus that students can visit on a self-paced, any-order tour that will delve into the indigenous natural histories and other histories that are relevant to the UW campus," O'Craven said. 
Another similar event is Explore U-District.
"These are tours that will complement the One Bus Away events that First Year Programs have been running for over 15 years," O'Craven said. "They will essentially be two-hour events that are around a certain theme such as desserts, or boba, or out in nature." 
In addition to the FYP, several other campus partners will be hosting events as part of Dawg Daze. These include Registered Student Organizations (RSOs) and other departments that will highlight the many possibilities students have access to at the UW. 
"The Arts & Entertainment division of the Associated Students of the University of Washington (ASUW) is planning to host their QuadFlicks event on the Friday night of Dawg Daze, which we are excited about," Berry said. "I have been working with the Sounders and the Mariners as well to provide student discounts."
During these opening days, it is easier to make friends and find your group than it is the rest of the year, when students are engrossed in academics and other activities. 
"I think it is a fantastic time for students to take advantage of the energy that's going to be there as we come back to campus after being away for so long," O'Craven said. 
As fun as the big events are, there is something for everyone at Dawg Daze. If you are not yet comfortable with big crowds, there are plenty of smaller gatherings planned, too. 
There will be check-in booths around campus each day for students to find more information on Dawg Daze.
Additionally, incoming students should make sure they have a photo submitted for the class photo. Ten students will be randomly selected to win a $150 scholarship for textbooks for participating in the annual W photo.  
"I just want students to know there is something for them," Berry said. "I really want the excitement of our campus partners to be conveyed; students should be excited for what is [waiting for] them when they get back on campus." 
Reach writer Niv Joshi at specials@dailyuw.com. Twitter: @niveditajoshii
Like what you're reading? Support high-quality student journalism by donating here.