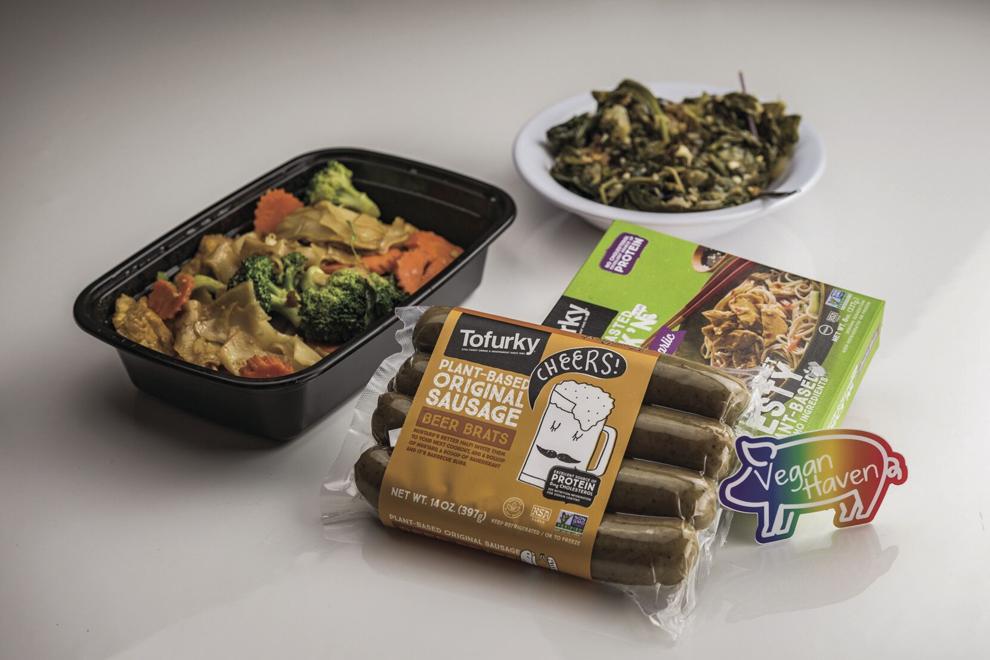 For all the new Huskies joining us this fall, welcome to the UW. We have a pretty library that looks like Hogwarts, we drink boba like it's water, and by God do we love the environment. Living in Seattle is a constant reminder of the delicate relationship between humans and the environment. If you turn your head one way, you'll see huge steel and glass pillars stretching into the sky, and if you turn your head the other way, you'll see mountains covered in equally impressive greenery. 
One of the most impactful ways to honor this relationship is through sustainable eating. With alternative diets such as vegetarianism or veganism, eating sustainably is extremely accessible in the U-District and on campus. 
Put those dining dollars to good use at one of the many vegetarian and vegan eateries here on campus. Tero, located in the West Campus dining hall, Local Point, is a sustainable eating dream. Tero allows you to build your own bowl of a whole grain like brown rice or quinoa, fresh vegetables, and protein. Tero also rotates a featured flatbread every week with different ingredients to appease its vegetarian and vegan clientele who can often find themselves in a sort of flavor rut with their more limited diet. 
There are several places on campus where vegetarian and vegan huskies can enjoy a salad. Both Local Point and its North Campus counterpart, Center Table, feature classic salad bars. Students can also find packaged salads at District Market, Etc, and the Starbucks in Suzzallo and the HUB.
Many vegetarians and vegans swear by the Vegan Kalbi Tofu at Motosurf, one of the three food trucks on Red Square and a restaurant in the HUB. A little hack for all you herbivores looking for a lighter meal, you can also get a half order of this dish, although it is not listed on the menu. Motosurf is an exceptionally popular dining spot here on campus, but if you catch the truck on the hour rather than 20 minutes in when class lets out, you should be able to secure your tofu without a wait. 
After you're done with your sustainable meal, be sure to dispose of any waste in the proper bin. Most of the disposable containers used on-campus are compostable.
Generally, Seattle is a pretty vegetarian-friendly place, ranked among the top cities for vegetarians and vegans in the country. In the U-District, if you just pop up north on the Ave, there is a cluster of vegan-oriented restaurants. In that area you will find Pizza Pi Vegan Pizzeria, Broadfork Cafe, and a personal favorite, Araya's Place, which features vegan Thai food. 
However great the environmental and health benefits of a vegan or vegetarian diet may be, there are certainly different and even better ways of eating and living sustainably. If you fancy yourself a chef or want to push yourself to eat with the seasons, sign up for Salmonberry Good's farm box to receive weekly boxes of seasonal, regional produce. Boxes also include mushrooms from Sno Valley Mushrooms in Duvall, eggs from Stokesberry Sustainable Farm, and fresh microgreen and culinary herb mixes from their own Salmonberry herb garden. 
Students can also find plenty of fresh produce and snacks made with locally-sourced ingredients from the University District Farmers Market, which is located on the Ave and Northeast 52nd Street on Saturdays from 9 a.m. to 2 p.m. 
Reach writer Hannah Krieg at specials@dailyuw.com. Twitter: @Hannah_krieg
Like what you're reading? Support high-quality student journalism by donating here.