Whether it be taking classes, attending meetings, or just lounging around campus, coffee is the liquid gold that sustains everything going on at the UW.
Coffee houses are an institution in the U-District, with some of the oldest and best coffee traditions to be found in Seattle. Countless generations of students have sat down with a cup of drip, a macchiato, or some other freshly brewed concoction for a study session. But coffee is also more than just a source of caffeine for students.
"Coffeehouses are where you're home," Ugly Mug Cafe barista Maxwell Dightman said.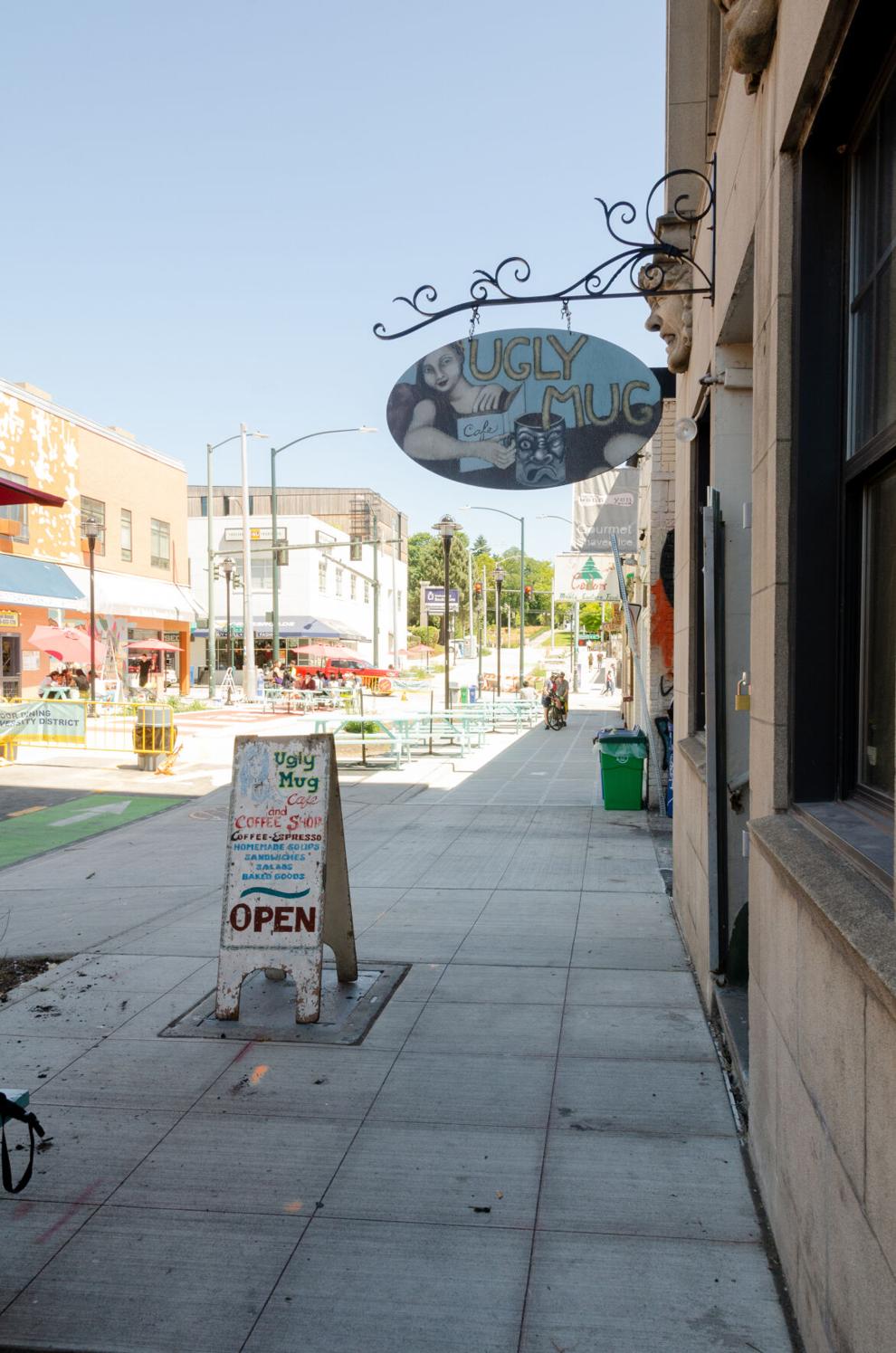 Many baristas in the U-District, like Dightman, are also students at the UW. Making coffee is a way for them to share their passion for the beverage while also instilling a sense of community. For Dightman, coffee serves as a conduit between students of the past, present, and future — a shared love that transcends the changes seen around campus. 
"Coffee has been a mainstay of life here," Nathaniel Jackson, a long time barista in the U-District, said. "It's been that way since I've started, and I hope it's always part of the city." 
Jackson is living proof of this history. Having worked at local institutions like Bulldog News and Cafe Allegro — the latter Seattle's oldest still-operating cafe — since the 1970s, Jackson knows that the UW runs on coffee. To Jackson, coffee is the undying tradition that evolves, yet never loses its central principle of bringing a community together.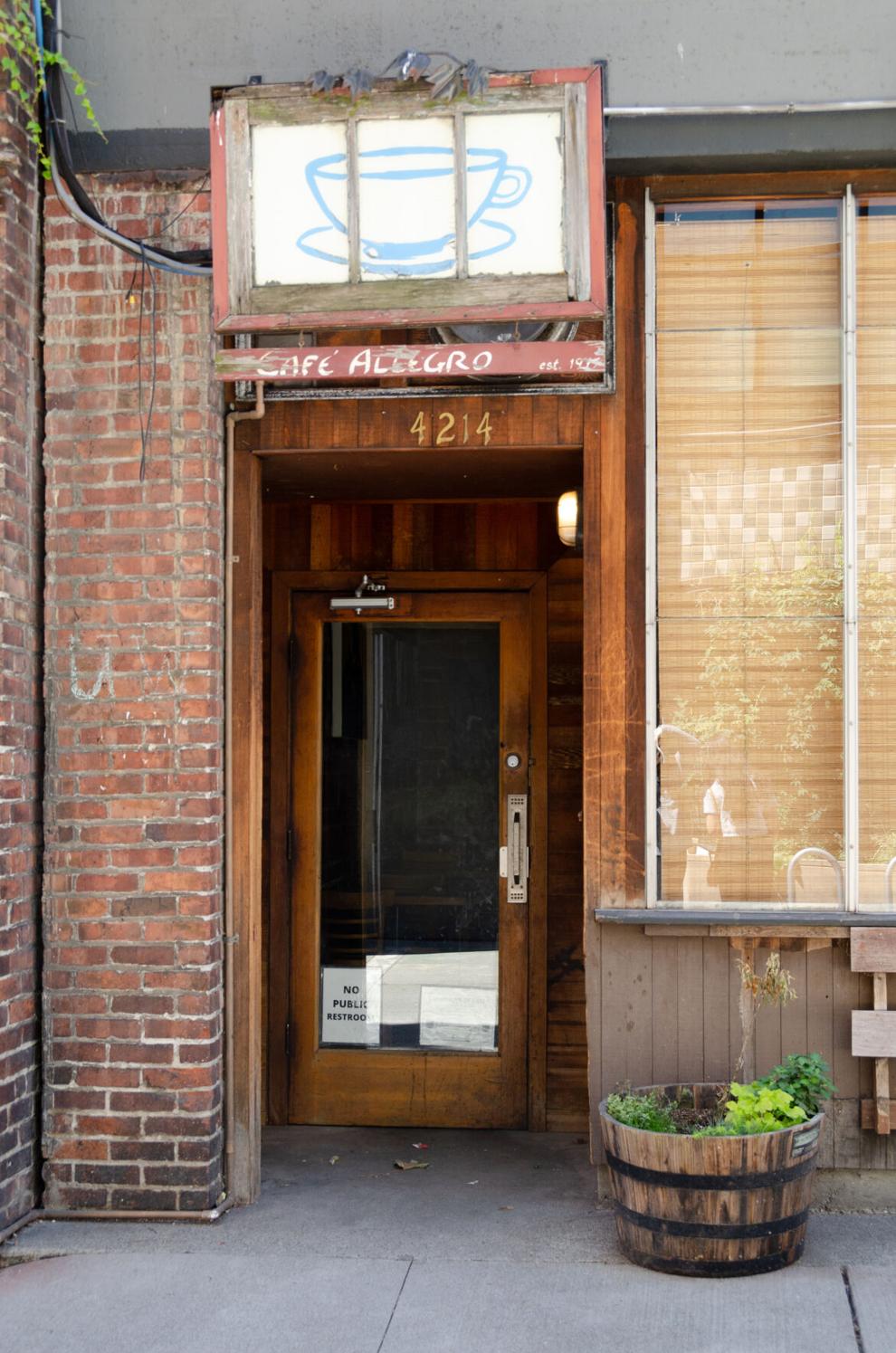 Even during the pandemic, the coffee scene never fizzled out. Though students were no longer the main customers, professionals, elderly neighbors, and other denizens of the U-District continued to frequent the cafes surrounding the UW. 
Construction and other nuisances like heatwaves and smoke from wildfires also presented challenges for local cafes this past year.
"There were times, especially during the light rail station's construction on 43rd, where we were afraid that customers were discouraged from visiting us," Dightman said. "But we set up a table outside and had a walk-up that helped liven up our little corner of the world."
With students coming back to campus and public health restrictions easing, the coffee scene is coming back to life. Students are starting to flood back to places like Cafe Allegro and Ugly Mug, socializing and studying in venues that have largely remained untouched throughout the pandemic.
"This experience has been enlightening, but just proves how coffee has and always will be a rite of passage for students here," Jackson said.
With restaurants and other mainstays on the Ave closing down, coffeehouses have held on to the hope of having students back again. The major driving force behind this tenacity has been the passion of the employees and owners of these institutions. Without their willingness to continue roasting, brewing, and serving customers, there would be nothing to come back to.
"Everyone should get the chance to experience and enjoy a shot in the dark, and I hope they do," Jackson said. 
That hope is what has led these coffeehouse institutions to continue thriving despite the obvious challenges; it is also the energy that will sustain this tradition for generations to come. 
"You only get to be a student once here," Dightman said. "But once you find a spot where you can come home and drink what you enjoy, that's something that you can never forget."
Reach writer Andy Chia at specials@dailyuw.com. Twitter: @GreatBaconBaron
Like what you're reading? Support high-quality student journalism by donating here.