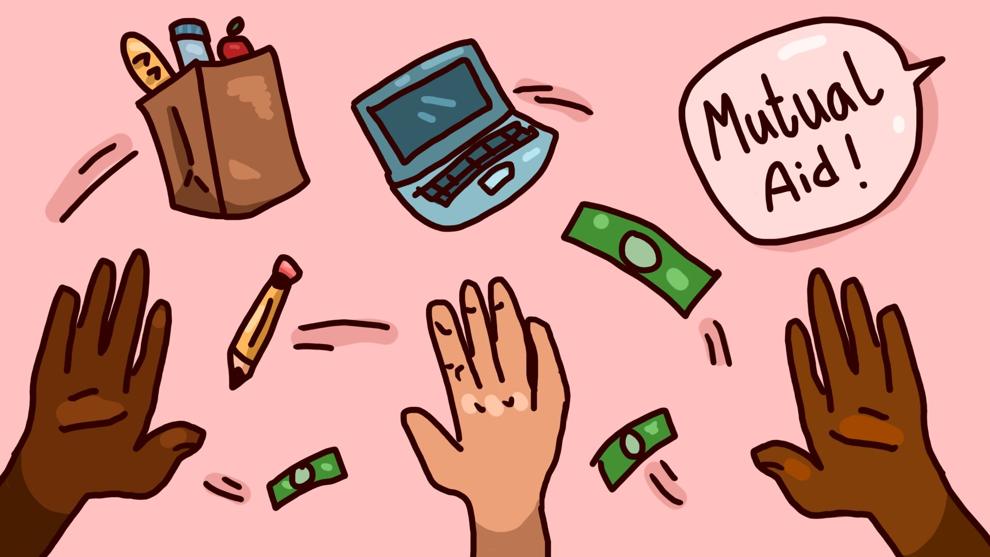 By conventional logic, social distancing and remote learning beget social isolation and reclusion. During the year of remote learning, hopping online to join a club meeting or attend a faculty panel — alleviating, perhaps, the physical distance that separated us — sounded less appealing with each passing day.
UW Mutual Aid, a self-described "trust-based mutual aid program designed to support students at UW," challenges this traditional narrative that technology's capabilities are limited to facilitating rapid communication.
Through a Google Form linked in the fund's Instagram bio, any UW student in need of assistance can submit a request for monetary aid with no strings attached. The Instagram account then shares the request online, and anonymous donations from community members pour into the fund's Venmo account. Within days to a week, the request is met.
Since its September 2020 inception, UW Mutual Aid has proved social media's ability to not only facilitate dialogue but also cultivate meaningful, lasting relationships.
The unexpected success of, and ongoing engagement with, the fund is very much a product of 2020's trying circumstances.
***
In 2018, about 12.1% of UW students across all three campuses experienced an indicator of severe housing insecurity — like sleeping in their car — and about 25% worried they would run out of food before they could afford to purchase more, according to a 2019 tri-campus, faculty-led survey.
The pandemic only further exacerbated the problem.
Increased demand for stable food and housing support strained the capacity of conventional forms of assistance, like food banks, across the country. Moreover, surveys, like the one conducted by Temple University's Hope Center for College, Community, and Justice, indicated that U.S. students are not immune to falling through holes in the social safety net.
Concerned with the trouble that faced marginalized communities already disproportionately vulnerable to food and housing insecurity, the nine-person leadership team of Students of Color for Public Health (SCPH) convened in July 2020 to brainstorm solutions.
After a tumultuous and draining spring quarter, SCPH members like recent alum Makayla Ndamele and fourth-year undergraduate Najma Abdi — both public health majors — knew that effectively serving their community in the coming year would entail more than collecting food donations.
Inspired by other universities' mutual aid groups, and also reflecting on how they wished the UW community had supported them, the team quickly mobilized to create money-transfer app accounts, write their mission statement, and outline what would become the four-step process for donating and receiving aid.
Though unusual, the fund's lack of organizational hierarchy and rigid regulations was intentional.
At its core, community aid appeals to a grassroots sense of mutual responsibility: People must lift each other up, not just in the immediate future, but in service of the long-term well-being of the collective. 
Mutual aid diverges from the top-down power dynamic of charitable giving, which, Ndamele explained, can invoke feelings of guilt in those seeking help and may deter students fearful of the social stigma.
To avoid this quandary, the Google Form leaves students with the option to share as little or as much about their circumstances as they wish.
"We really wanted it so that people didn't feel pressured to have to take resources away from others," Ndamele said. "[With mutual aid, students in need] don't have to wait in a long line. We really wanted to alleviate some of that emotional burden of having to divulge what you're going through."
Additionally, the informal nature of mutual aid ensures its accessibility for marginalized communities who are most susceptible to food and housing insecurity. After all, for students who don't qualify for traditional financial support or are responsible for covering their family's expenses on top of their own, food donations can only go so far.
The wide range of community need is evident in already-met requests like these: "$500 needed to cover bills for a first-generation, undocumented UW student supporting a family of 6," and "$500 needed to cover rent and food costs for UW student who is supporting an unemployed mother with colon cancer."
And while Ndamele and Abdi acknowledge that people could take advantage of the loose requirements to apply for aid — they only ask for verification of UW enrollment — they feel that demanding more from students would defeat the fund's purpose of building community trust.
"You shouldn't always assume the worst in someone, just like how you shouldn't always assume the best in someone," Ndamele added. "You don't know their situation, and maybe the way they deal with it is a coping mechanism for them to just get through work or just get through life."
The fund's request form is currently closed to allow its team to catch up on the 100-plus queued requests. But after that, the possibilities are endless.
In addition to continuing the direct-money donations online, Abdi and Ndamele envision future non-monetary forms of mutual aid, like volunteers shopping for groceries and dropping them off for others.
"We want to sustain relationships we've formed through this," Abdi said. "This is a long-term collaborative effort."
Reach Special Sections Editor Estey Chen at specials@dailyuw.com. Twitter: @esteychen
Like what you're reading? Support high-quality student journalism by donating here.