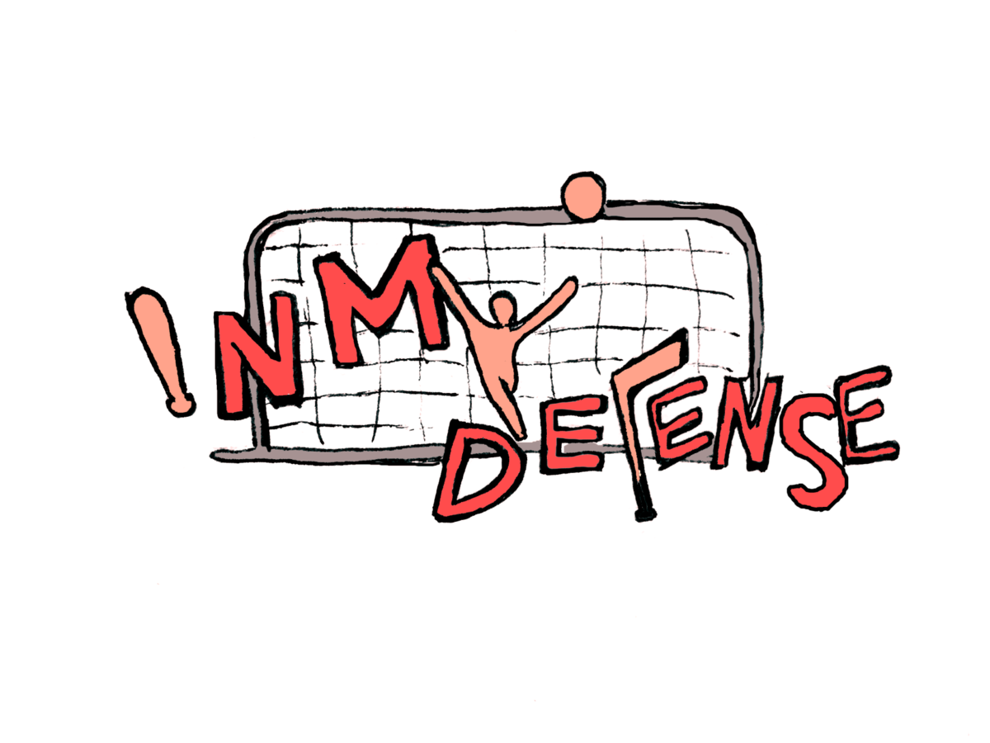 The Stanley Cup Playoffs are pretty much my favorite time of year. There's no sport that can really match playoff hockey for speed, intensity, and emotion. But as I sat on my couch watching the San Jose Sharks play the Anaheim Ducks on Saturday night, I couldn't help but think about Evander Kane and Ryan Getzlaf. 
Kane (no, not that one) was investigated for both sexual assault and sexual harassment in his time with the Sabres. He was cleared of all charges, but those allegations were enough to tie sexual harassment and violence to women to his name. 
Not that Kane was an entirely safe name for survivors of sexual assault before these allegations came out. I remember calling Evander the "good Kane" and Patrick Kane of the Chicago Blackhawks the "bad" one, in the wake of the sexual assault allegations the latter had faced. I remember how I used to root for the Blackhawks, if only because my mom is from Chicago, and how accusations of sexual assault had changed all that. 
This season, when Evander Kane was traded to the Sharks for cheap — to help the playoff push, which there is no doubt he has — I remember the articles about his redemption. 
I remember when he was traded from Winnipeg to Buffalo in February 2015, and how we talked about how racism in the Jets front office had spurred his trade. I saw that same rhetoric echoed again in the trade from Buffalo to San Jose, but this time in the wake of sexual assault. 
Yes, I'm sure the fact that Evander Kane is black has played into the narrative surrounding him, and why his trade stock was so relatively low given how good he is on the ice. Patrick Kane certainly never faced the same consequences for the allegations of assault against him. He's still the face of the Chicago Blackhawks. He's still in dozens of NHL ads that make me sick to my stomach. 
Watching Evander Kane play, I can't help but remember what he may have done. He was never charged, sure, but along with his name comes a constant reminder of the violent culture of a sport I love, where sexual assault is swept to the side. 
I can't help but think about it when I watch the Blackhawks play, or the Pittsburgh Penguins backup goaltender, Casey DeSmith. When I watch the Avalanche play, I think about the case against Semyon Varlamov, and when the Kings play I think of Drew Doughty. Watching the Olympics, I saw Slava Voynov win a gold medal and defenseman of the tournament, and I remember that this sport celebrates men who have done violent, awful things to women. 
It's not just violence against women, though, that will forever color my view of hockey. It's a culture of racism, homophobia, and systemic oppression that affects me personally. 
I can't look at Ryan Getzlaf, the captain of the Ducks, without remembering the homophobic slurs he hurled on the ice last year during the playoffs. I remember how much it hurt then, and it still hurts now. I didn't even like Getzlaf, but the response by the hockey community was even more hurtful than what he said. 
Getzlaf was defended. His punishment was a fine that was almost infinitesimal when compared to his salary. 
As a queer hockey fan, that lack of response by the NHL, and Getzlaf's subsequent apology that Outsports called the "worst non-apology for a slur in sports history," are things I can't forget. I can't help but think about them when I hear Getzlaf's name, or Andrew Shaw's. 
Sometimes I think about how players I love and look up to probably don't support my right to marry, or hold a job without facing discrimination for my gender or sexuality, or maybe even to live. It's a bit extreme, but it comes up frequently for me.
I wish I could switch it off, but I can't. 
I could ignore pervasive anti-blackness in hockey — it's not an issue that affects me — but I won't because I don't think it's right. I know of people, even have friends, who have ignored the sexism and homophobia that seems almost too obvious to me in favor of just enjoying hockey.
The thing is, some of us can't just enjoy sports. There's racism in every sport in this country, and we're reminded of it when Colin Kaepernick isn't signed by the Seahawks after he won't say if he'll stop kneeling or as the MLB celebrates Jackie Robinson Day while continuing to sell merchandise with a racist logo. There's blatant sexism, and homophobia, and no matter how much I just want to enjoy sports, I have to enjoy them with a caveat. 
As much as I want sweeping change, it's just not something that's very feasible. The most I can ask is that people who have the privilege to ignore the institutional violence and hatred of oppressed groups in sports don't ignore it. I can ask that they add their voices to the voices of oppressed people calling for change, and don't just let it slide in favor of just enjoying the game, because some of us don't have the privilege to do the same. 
Reach Managing Editor Hailey Robinson at sports@dailyuw.com. Twitter: @haileyarobin