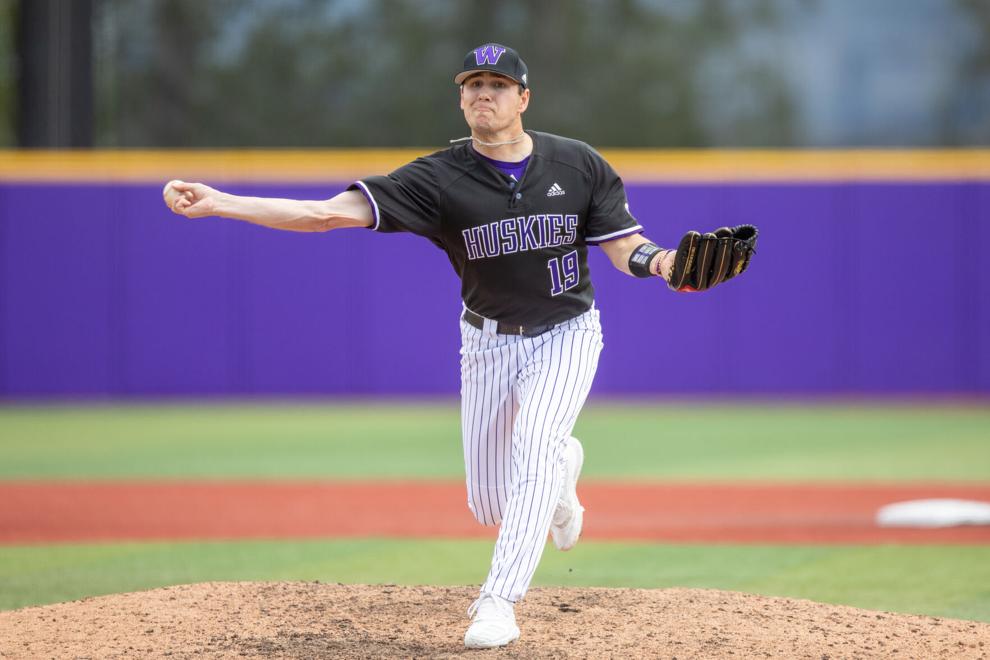 Junior reliever Gabe Smith entered the bottom of the seventh inning with about as much confidence as any collegiate reliever pitcher should, especially considering he took the ball from sophomore starter Tyson Guerrero, who'd just twirled six innings of scoreless ball.
But unfortunately for Smith (4-3), Guerrero, and the entire Washington baseball team, the big right-handed reliever just couldn't find his grip in the home half of the frame, initiating a bullpen collapse that resulted in a 5-1 loss against Oregon. 
Of course, the bullpen's outing started harmlessly enough.
After forcing a groundout to the left side of the infield, Smith promptly put the next two Ducks (29-11, 13-7 Pac-12) on first and second. Three pitches later, he watched as the UO's sophomore outfielder Tanner Smith drilled a ball over the fence in right field.
Just like that, the Huskies' (17-23, 3-14) slim lead had evaporated into a two-run deficit. By the end of Saturday afternoon's four-run loss, the UW bullpen had given up five runs on four hits in just two innings of work.
Perhaps more disappointing than anything else, the late-inning collapse overshadowed another gutsy performance from Guerrero. Through six innings of work, the sophomore overcame some early-inning erraticism to shut down the Oregon lineup.
Guerrero worked his way out of a couple of jams, throwing a runner out at home to end the second before forcing a groundout with the bases loaded in the third. From there, the lefty sailed smoothly through his final three frames, allowing just two more men on base.
The same could not be said for the Washington batting order. Unlike their starting pitcher, the Huskies' lineup failed to capitalize in clutch moments, combining for just two hits with runners in scoring position.
Once again, a glaring lack of discipline factored into Washington's offensive ineptitude, as the team struck out 14 times for the second straight game. In fact, every single member of the lineup struck out at least once, providing little opportunity for advancement in clutch moments.
Still, at one point, their rather specious lead appeared almost stable.
After freshman designated hitter Michael Brown scored on a wild pitch in the fifth inning, Guerrero threw a near-perfect sixth, and the Huskies needed just three more innings of shutout ball to tie the series.
Then, Washington head coach Lindsay Meggs pulled the plug on Guerrero, and before long, a bullpen disaster had struck, and the Huskies' slim lead quickly spiraled into a four-run deficit.
The UW has an opportunity to avoid a sweep Sunday, with Game 3 in Eugene at noon.
Reach senior staff reporter Nick Mendro at sports@dailyuw.com. Twitter: @m_mendro
Like what you're reading? Support high-quality student journalism by donating here.