In an alternate universe, the UW baseball team was in Palo Alto this past Memorial Day weekend, squaring off against Stanford for its final series of the 2020 regular season. 
Unfortunately, the actual universe had a different agenda.
Rather than preparing for postseason play or an in-person team meeting to conclude another 52-game campaign, head coach Lindsay Meggs and his coaching staff have busied themselves drawing up plans for another week of Zoom calls to stay in touch with players during an international quarantine.
Between virtual meetings Mondays and Thursdays dedicated to the pitching staff, Tuesdays and Fridays for the hitters, and an all-team screen-gathering Wednesdays, the baseball program has embraced the uncharted, technological path to success in a new reality.
And they've dug up silver linings in unexpected corners of the virtual diamond.
"We've been able to talk to these guys more than we ever have, breaking things down," Meggs said. "It'll never replace playing and learning between the lines, but it's the next best thing, and I think we've done a pretty good job of it."
Meggs gave his team credit for the way they've navigated the unknown terrain, remaining participatory and optimistic despite a lack of tangible progress.
"I'm proud of the way our guys have stayed positive and keep communicating with one another," Meggs said. "Because we're all in it together and because we've spent so much time talking about it, guys are still pushing each other, picking each other up."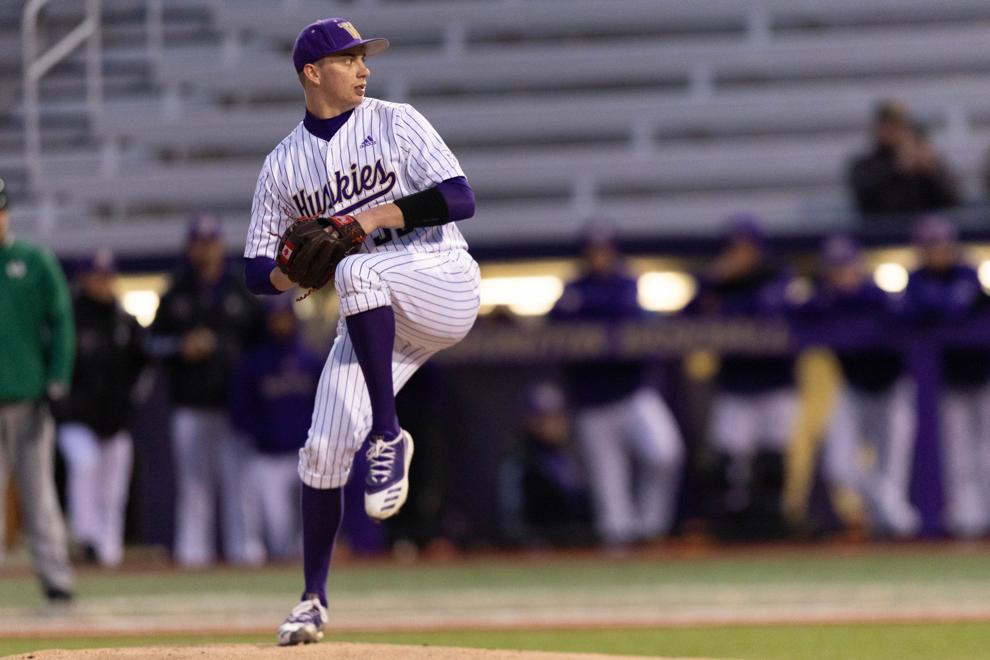 With assistance from an occasional conference call with 2018 Cy Young Award winner Blake Snell and other major league teachers, the coaching staff has kept the players' focus on school and baseball. Of course, it couldn't be done without individual motivation on the part of the players.
Outside of team meetings, they have devised their own ways to emerge from the chaos next season in dominant physical condition and with a renewed drive. For example, paired with his daily workout, sophomore pitcher David Rhodes has made the most of his newfound opportunity to focus on mindset.
"It's those things we don't get to do during the season because we're practicing," Rhodes said. "We're kind of focused more on the mental side of the game."
Senior shortstop Ramon Bramasco, who will make the most of the NCAA's extended eligibility considerations and return to the UW next year, has also taken advantage of his extended stay at home by working out every day with his brother and nephew.
Bramasco's combination of baseball and family represents what Meggs deemed one of the brightest aspects of a largely bleak canceled season: deepening and rekindling connections with people during a time usually consumed by the bustle of a busy season.
"I think all of our guys have agreed that this is the first time in a long time for all of us that we've had free time this time of year," Meggs said. "Everyone's taken this on as a challenge to say, you know, 'I'm not gonna let this derail me. I'm gonna find a way to be a stronger person because of it: be a better teammate, be a better son, be a better brother, be a better friend."
Speaking of friends and family, one absence the players have had to work hard to fill is that time spent with their family on the field, at practice, in the locker room, and along the rails of the dugout. Like the competitive drive running temporarily neglected through them for the last two-and-a-half months, the players have lacked the joy of taking the field with their teammates.
"I miss being with the guys in that locker room," Rhodes said. "Having that locker room pulled away from you is definitely one of the most painful things."
All the miniscule, almost unnoticed, details of practice or warm-ups once taken for granted have seemed to materialize with the most poignancy now that they're not together.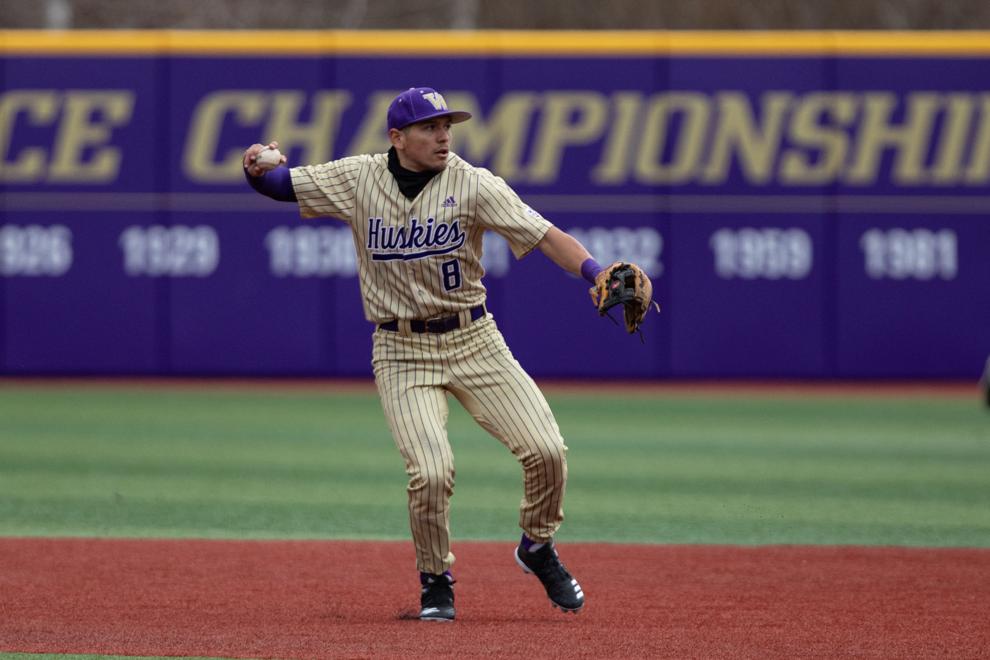 "Seeing the things guys do every day — the little things — you look at it during that moment, you may be mad," Bramasco said. "But those are the things you miss the most."
If anything, though, that's just one more reason to remain opportunistic during a drastically extended offseason, competing for each other, getting ready to dawn the purple-and-gold again.
And when they do, they'll have learned a lesson that transcends the diamond, one whose value couldn't have revealed itself fully without a debilitating quarantine. The first time the Huskies return to the field — be it this summer, fall, winter, or spring — they'll do it with a renewed appreciation for remaining present in the moment.
"Everybody, to some degree, takes our game for granted because we play it so much; it's every day, it's so many games," Meggs said. "I think the next time we get to be on the field, guys are going to realize, 'I'll never take this for granted again. We're lucky to be out here.'"
Meggs commented on the everpresent nature of baseball in life: grounded in consistency, always there. There's a game to flip on after work in the evening, or a practice to attend every day after school. There's a fun day at the ballpark with the family.
And for the players, who live the game and its competitive atmosphere, the analogy rings with particular relevance. As they make their way through the absence of baseball, they can't wait to soak up every moment when they return.
"The game can be taken quickly from everybody, so just cherish every moment that you have playing," Bramasco said. "We just got stripped away from each other. It's just cherishing every moment with everybody. Don't take anything for granted."
Reach reporter Nick Mendro at sports@dailyuw.com. Twitter: @m_mendro
Like what you're reading? Support high quality student journalism by donating here.