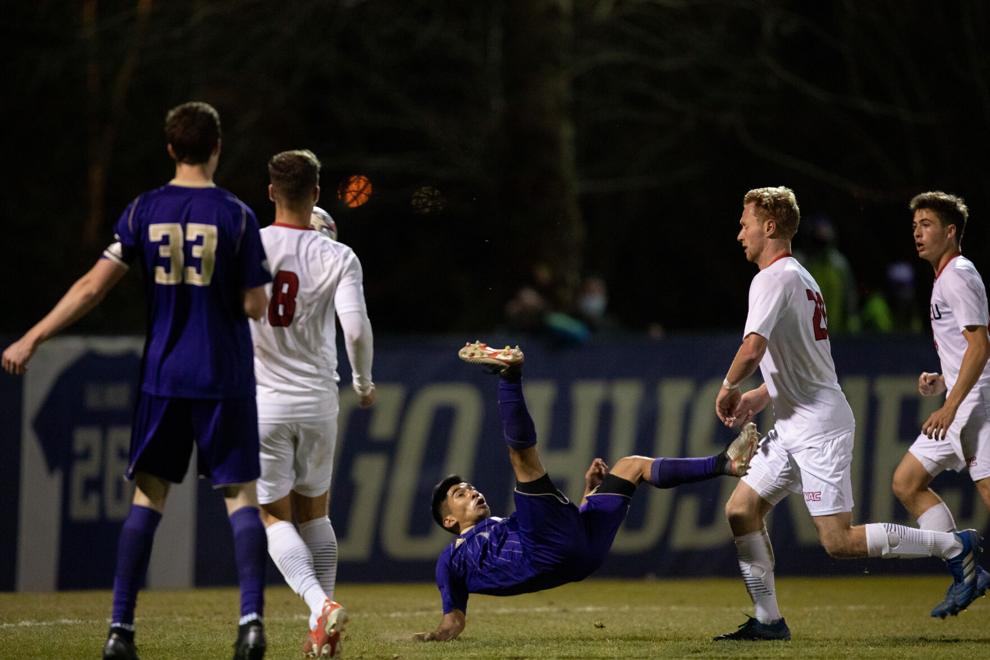 Coming off a dramatic overtime win against SDSU this past weekend, the Washington men's soccer team earned an impressive 4-0 victory against rivals Seattle U on Wednesday, March 10 to win the WAC 101 Club Cup at Husky Soccer Stadium
"Goals change games, we always talk about it and they change the emotion, said head coach Jamie Clark. "That's a very good Seattle U team and if you play them 10 times, you don't walk out 4-0."
The moment of the match came in the 70th minute when sophomore Christian Soto fired an acrobatic effort into the back of the net for UW's final goal of the night, capping off a strong performance against its crosstown rivals.
The sophomore midfielder found space in the box before positioning himself to attempt a bicycle kick which flew into the net. The assist on the goal came from freshman midfielder Kalani Kossa-Rienzi who played in a lofted ball for Soto to attack.
"I saw [the ball] go over my head and just went up for it and kicked it," Soto said. "It just felt so good, so pure. It was one of the greatest feelings ever. Amazing moment for not just myself, but the whole team."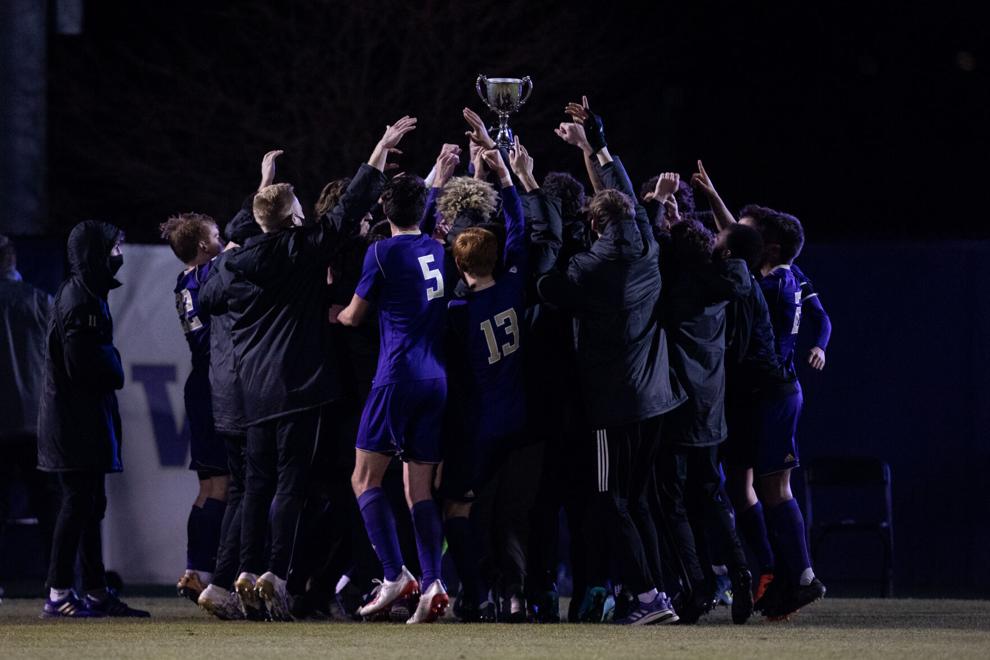 The Huskies (5-1, 2-1 Pac-12) opened the scoring inside three minutes through a close-range header from midfielder Dylan Teves. This was the first of two goals for Teves, who continues his exceptional goalscoring form. His second goal came from a penalty which he earned in the 51st minute. The Hawaiian is the team's joint-top scorer with four goals on the season, all of which have come in Teves' past three appearances. 
"We started off pretty well, but we felt like we could've done a lot better cleaning up the little things and being more clinical in the box," he said. "When we came out in the second half, it was our main focus to put the game away."
Despite the lopsided scoreline, the Redhawks (3-2-1, 2-1-1 WAC) put pressure on the UW defense throughout the match, forcing three saves from sophomore goalkeeper Sam Fowler. Seattle U had a total of 11 shots throughout the match but failed to make the most of their chances. Meanwhile, the Huskies managed a much better conversion rate, scoring four of their 16 shots.
"We had to stay together, stay tough because they were putting pressure on us," said Clark. "They press so high that they get exposed at the back and if we could handle their pressure, we were going to get chances."
Redshirt junior Lucas Meek scored UW's third goal, beating the goalkeeper with a deft chip after driving into the box. This was Meek's fourth goal of the season and his third home goal. 
Washington will try to extend their winning streak to four games this Sunday at 4 p.m. against UCLA in Los Angeles. 
Reach reporter Luka Kučan at sports@dailyuw.com. Twitter: @luka_kucan
Like what you're reading? Support high-quality student journalism by donating here.