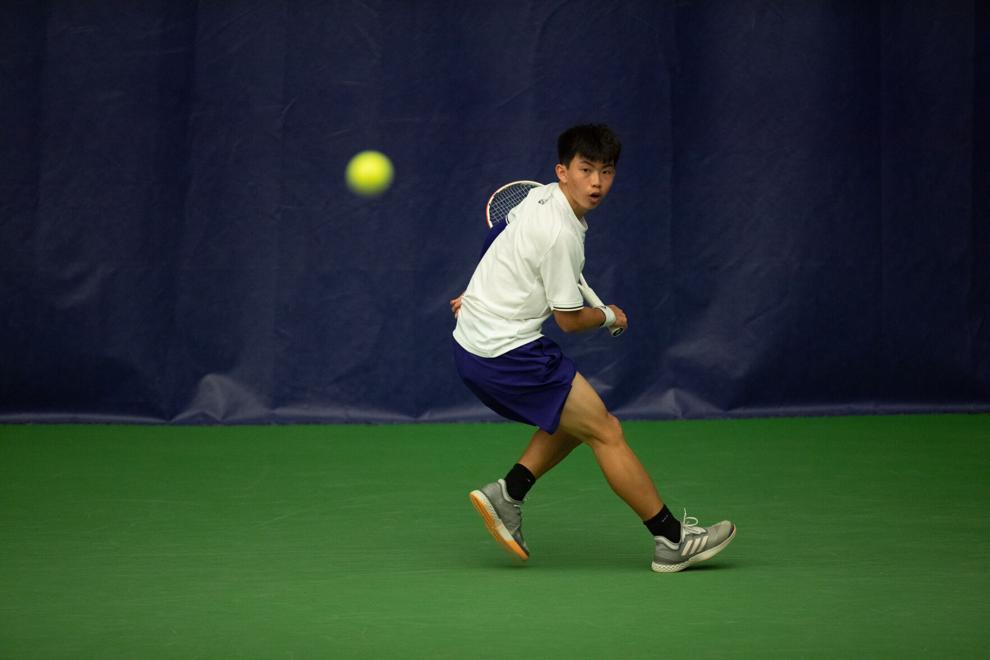 After losing six away games in a row, the Washington men's tennis team got its first win on the road in a close 4-3 victory against UC Santa Barbara. 
The Huskies (8-7, 0-3 Pac-12) continue to struggle in their doubles matches, as the Gauchos earned an early 1-0 lead after winning the doubles point.
Against top-27 ranked Joseph Guillin, sophomore Clement Chidekh suffered just his second singles defeat of this season. After losing the first set 6-2, Chidekh wasn't able to turn things around and lost the second set 6-2 again. After this match, Chidekh is now 13-2 in singles matches.
He was picked up by the rest of the team though. Junior Adam Torocsik was put to the test, as he felt the pressure in a tiebreaker in both sets. Knowing that the score was coming down to the wire, Torocsik remained calm and was able to close out both of the tiebreakers, winning in two sets, 7-6, 7-6.
Freshman Han-Chih Lin faced the only third set of the match. After winning the first 6-3, Lin wasn't able to close it out and went to a third set after losing 6-4. With the pressure mounting on his match to give Washington a much-needed point, Lin narrowly closed out the last set with a 6-4 victory.
After struggling in his last match, junior Jack Davis came out with confidence and played with purpose. After winning the first set 6-4, Davis closed out the second set with ease and a 6-2 win.
Sophomore Ewen Lumsden joined Davis in having a dominant performance against the Gauchos. He was in the zone and quickly won in two sets, 6-4, 6-2.
In contrast to Davis' and Lumsden's impressive performance, sophomore Jack Pulliam lost the first set 6-3. He was then swept as he dropped the second set 6-1.
Facing a very close match with a tiebreaker and a third set, this may benefit Washington greatly, as it heads further into the season. Being able to remain calm in stressful situations is an important skill to develop in tennis. On top of that, this marks the first away win of the season, changing their away record to 1-6.
The Huskies continue their trip to Southern California when they face San Diego State on March 26 at 2 p.m.
Reach contributing writer Spencer Smith at sports@dailyuw.com. Twitter: @spencerssmith24
Like what you're reading? Support high-quality student journalism by donating here.