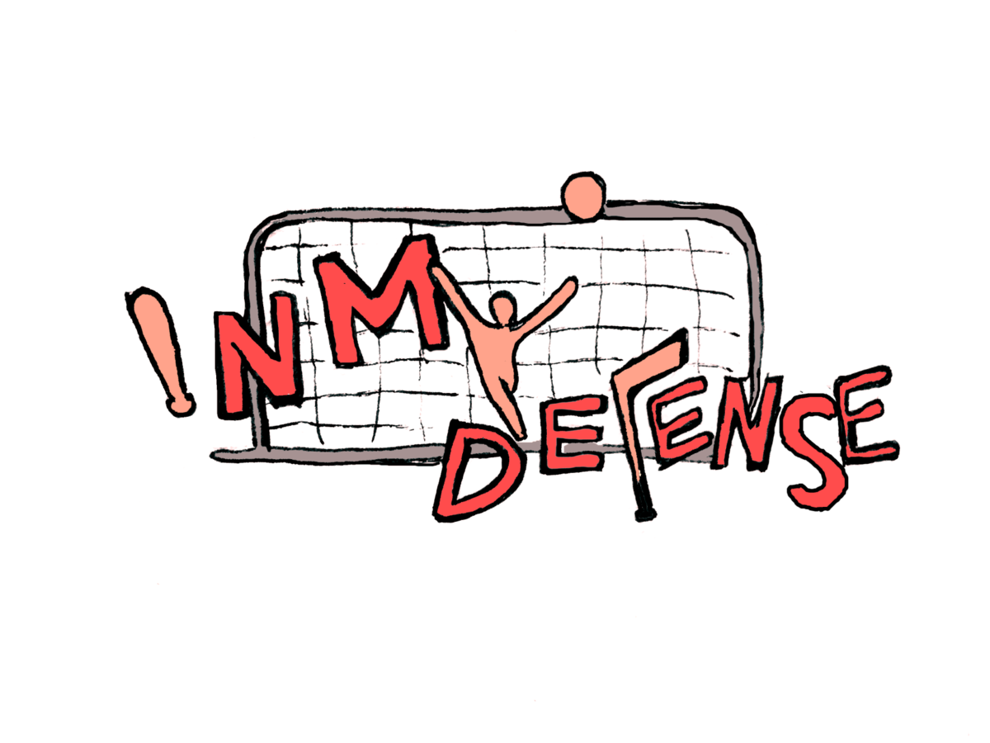 All the great sports stories are about facing adversity and coming out on top. Actually, the majority of sports stories — good and bad —  are about facing adversity and coming out on top. It's the most common narrative in sports, and it's a familiar and comfortable one that I've read dozens, if not hundreds, of times. 
But can someone tell male sports writers that continuing to play a sport after being accused of rape is not facing adversity? 
Getting away with sexual assault or any brand of violence against women is almost as familiar a narrative in sports as facing adversity. Kobe Bryant's sexual assault case is two paragraphs on his Wikipedia page, immediately followed by all his endorsement deals. Bryant played for 13 years after the sexual assault accusations, and people would much rather remember him as one of the greatest basketball players of all time. 
That's his narrative, and as I wrote a few weeks ago, it's something that I can't help but remember when his name (frequently, despite the fact he's no longer playing) comes up. 
So let's talk about how Patrick Kane is captaining Team USA at the IIHF World Championships right now. 
Honestly, worlds isn't something the North American hockey world puts much stock in, given that it happens at the same time as the Stanley Cup Playoffs. It's the professional hockey equivalent of college basketball's NIT in the sense that it's where you go to play if you don't make the postseason. 
Worlds is Kane's redemption arc. Or, yet another in a series of redemption arcs since he got bad press after a drunken night on Cinco de Mayo in 2012 and since he was accused of rape in August 2015. Every little victory for him — his Art Ross win for the NHL's leading scorer in 2016, his Hart Trophy win for NHL MVP that same season, and every multi-point game and minor achievement since — has been his redemption yet again.
It's a little exhausting. 
I keep reading articles with phrases like "in the wake of the #MeToo movement," that deal with the reckoning coming for famous men who have been accused of sexual assault. That movement hasn't quite expanded to sports, for a lot of reasons. 
Sports culture is incredibly hypermasculine, with sexism built into the environment, into the game and the fandom and the media. 
With Kane's "glorious redemption" as the captain of Team USA, and after a lack of postseason success the past two seasons, we're reminded that the sports media doesn't really care. 
If you read the articles, you'll see this narrative arising: It was three years ago, it's time to celebrate Patrick Kane again. It's time to solidify him in history as one of the greatest American hockey players of all time, and not remember his past. 
Kane has a future as the next Bobby Hull, a man the NHL still celebrates for his on-ice feats despite history as an abusive husband and Nazi sympathizer. He has a future as hockey's Kobe Bryant, in debate as one of the GOATs after a settlement in his sexual assault case. 
Kane's a great player, there's no denying that. But I don't personally think that what he does on the ice should come before what he does off it. It's absolutely necessary to talk about his hockey, and I won't fault the sports reporters who cover him for that. But there's no need to celebrate him.
The accusations against him will get erased from the narrative of Patrick Kane, as his story becomes instead his leadership quality and what he means to the landscape of American hockey. His story should, instead, be similar to those of the celebrities who have fallen from grace following accusations of assault. We should recognize it with his name.
Unlike players who return from injury or who face significant barriers because of their race, Patrick Kane shouldn't get the same narrative of facing adversity. I don't think he deserves redemption. 
Reach Managing Editor Hailey Robinson at sports@dailyuw.com. Twitter: @haileyarobin