Coaches are all about their students, so when the 2019-20 rowing season was canceled, Michael Callahan's initial reaction was a feeling of sadness for all of his rowers.
"Your heart goes out to all of the student-athletes that are at that point," Callahan, in his 14th year as the UW men's rowing head coach, said. "That's your initial feeling, and then it kind of turns, then the reality sets in. Our most important duty was getting all our students in a healthy place."
After their student-athletes had all found a safe place to stay, the coaches turned to their next two goals: helping their rowers perform academically and keeping them ready to row for whenever they'll be able to practice again as a team.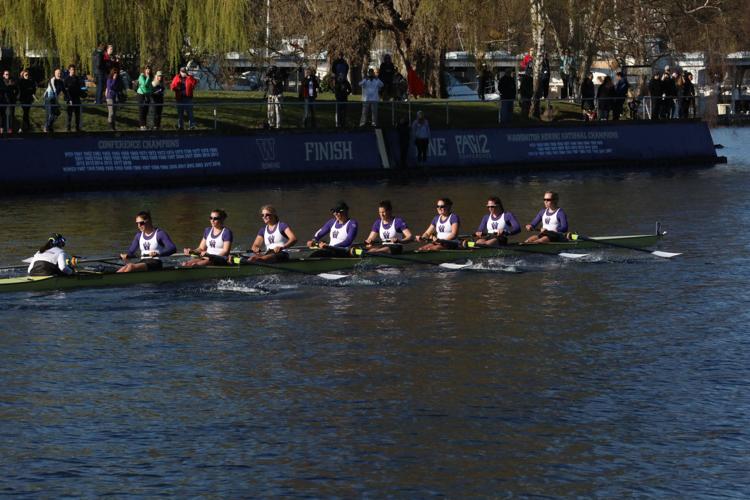 The men's rowing team is currently having weekly team-wide Zoom meetings, along with online study tables, virtual sessions with coxswains, and regular academic check-ups with each athlete.
"We challenged our team, 'Let's have our best academic quarter we've ever had,'" Callahan said. "Just put all our competitive energy into learning a new way to learn online."
Both the men's and women's coaches feel the most for all of their seniors who were supposed to be in their last season. The women's team, however, already knows that seniors Dana Brooks, Molly Gallaher, Skylar Jacobson, and Lark Skov will all be returning to the team for a chance to properly defend their 2019 National Championship.
"We are really excited for them to be able to reclaim the season that we started but were unable to finish," women's rowing head coach Yasmin Farooq said. "It's a best-case scenario for the team as a whole."
Farooq also feels that this will put the incoming freshmen in an even better place to succeed. They'll be able to truly benefit from the leadership and all the experience that the returning seniors bring to the team.
The men's team's seniors are in a more fluid situation right now. Some of the seniors are simply choosing to graduate and move on. Others are trying to extend their schooling so that they have another year of eligibility, but some are running into financial problems.
"There's a number of them trying to come back, but they're trying to make it fiscally achievable," Callahan said. "One guy got into graduate school already, but it's just really too hard to afford it, and that's a decision every family has to make out there. So he might not do it cause he doesn't want to take student loans at this point."
These coaches have more to worry about though then just their current students. Recruiting for the 2021 class is right around the corner, and it's going to be a very different process than in years past.
When evaluating recruits, the women's rowing team has moved away from looking at the race results and national or world championship standings, simply due to the fact that they have all been canceled. The class of 2021 is going to be largely based on these high school rowers' personalities and values.
"Our recruiting model is more about finding athletes whose values support the direction of the team, so in some ways, this situation helps get right to the heart of it," women's assistant coach and lead recruiter Josh Gautreau said. "Right now we are going directly to coaches and athletes and having crucial conversations around what an athlete wants to do and where they are in their stage of development."
The men's rowing team is in the same boat. The coaches will have to rely on their instincts and gather as much information about these recruits as they can, during what will mostly be remote recruiting. 
"I think some of the high school students don't have as much on their resume as they would've, and so they might be a bit concerned," Callahan said. " A lot of it is about personality and character and academic interest, and if we're a good alignment that way. It's more to it than just how good of a rower you are, you have to fit the University of Washington also."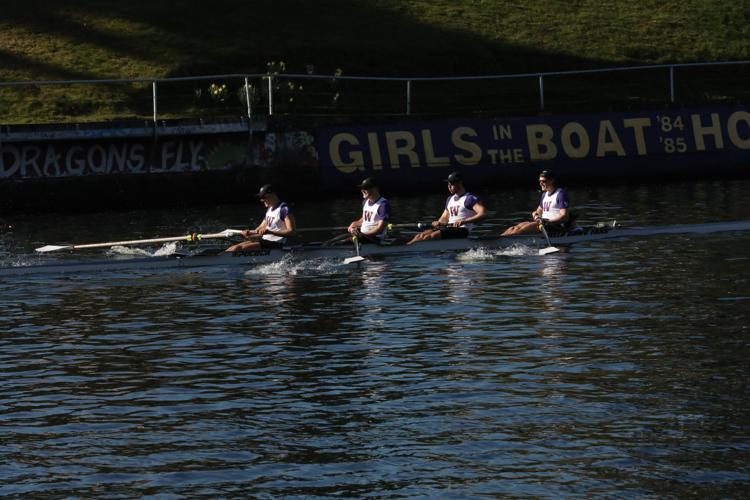 Callahan understands that the situation can change by the day. The next round of recruiting for the team begins this summer, and June 15 is when virtual meetings and campus tours between coaches and the recruits will likely begin to take place.
"I'm looking at it from the health perspective, some students might not want to get on an airplane," Callahan said. "If they're from Bellevue or they're from Seattle, it might not be an issue. But I don't know how many people are going to want to get on airplanes, so we're thinking there won't be as much travel or official visits. The official visits will be done virtually, that's what we're thinking."
All of the coaches, though, have gone from heartbreak for their rowers to understanding that the situation is bigger than any one individual, and have adapted their coaching methods accordingly.  
"We're going to have to have a lot of strength in this university," Callahan said. "I think we have it, so we're just really proud of how they've handled it."
Reach reporter Nathan Mathisen atsports@dailyuw.com. Twitter: @NathanMathisen
Like what you're reading? Support high-quality student journalism by donating here.