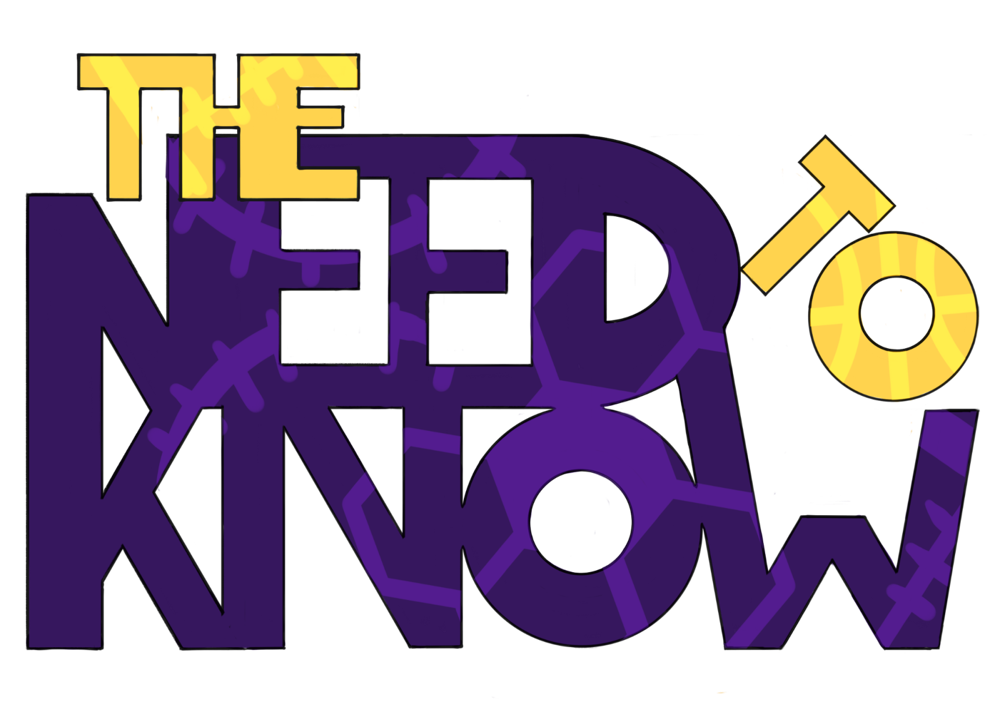 Move over Sister Jean, Chicago has a new sports celebrity. His name is Scott Foster, and he is a 36-year-old accountant. 
Saturday afternoon, Foster was at his desk, typing on a 10-key. Saturday night, he geared up for the Chicago Blackhawks.
Against the red-hot Winnipeg Jets, the Blackhawk's starter, Anton Forsberg, injured himself playing soccer in the pregame warmup, and backup Collin Delia made his NHL debut. He left the game with a 6-2 lead due to cramping, leaving Foster, the emergency backup goalie, or EBUG, to man the pipes.
Going up against a team in Winnipeg that had won six straight and was looking to clinch home-ice in the playoffs, the father-of-two stopped all seven shots he faced, including a highlight-worthy save against Jets' center Paul Stastny. When it was all over, the Blackhawks mobbed him in front of his goal while the crowd chanted his name.
So what is an EBUG? They are regular, run-of-the-mill people, usually with a little experience in the NCAA or the minor leagues of hockey like the American Hockey League (AHL) or the ECHL who can be signed to one-day contracts in case of an emergency that incapacitates one of the two goalies a team carries. Every NHL city has a couple, who can be called upon at a moment's notice to suit up for either team on any given night. They're basically the minutemen of hockey. 
Rule 5.3 of the NHL rulebook outlines the situations that can lead to the appointment of an EBUG:
"In regular League and Playoff games, if both listed goalkeepers are incapacitated, that team shall be entitled to dress and play any available goalkeeper who is eligible. This goalkeeper is eligible to sit on the player's bench, in uniform."
Normally, they take the place of backups, filling a spot on the bench while a minor-leaguer flies in. Sometimes, though, things change.
There are several funny stories of EBUGs coming close to the ice. Brett Leonhardt, the Washington Capitals film coach in 2013, not only put the pads on, but had to continue doing his job between periods, going over video with coaches and players in his full gear.  
In 2010, Tom Fenton got the call to be the EBUG for the Phoenix Coyotes when they played the New York Rangers in Madison Square Garden while getting a haircut. In the last seconds of the game, Coyotes captain Shane Doan tried to get the referees to give a penalty to backup John LaBarbera so Fenton could enter the game. It didn't work, but Fenton got a game puck, his own jersey, and $100 for gas and parking. 
When Chicago Blackhawks' goalie Corey Crawford needed an emergency appendectomy in 2016, the team didn't have time to get EBUG Eric Semborski a jersey. Instead, they just sewed his nameplate over Crawford's. 
In 2011, the Minnesota Wild found themselves in a jam when starter Niklas Backstrom's wife went into labor. They tapped 51-year-old screen printer Paul Deutsch. The St. Paul native hadn't started playing goalie until he was 37, and admitted his last organized hockey game was in 1978 when he was a defender on his high school's junior varsity team.
The first EBUG to actually get on the ice was Jorge Alves in 2016. An equipment manager for the Carolina Hurricanes, he replaced an ill Eddie Lack as the backup for the Canes when they took on the Tampa Bay Lightning on New Years' Eve. For most of the game, Alves sat on the bench and continued to do his job, sharpening skates and taping sticks in full goalie gear, but with 7.6 seconds left in the game he went in to make what is assumed to be the first appearance of an EBUG in an NHL game. 
As great as Foster's story is, there is one story that comes close to being greater. In 2002, the ECHL Fort Worth Komets found themselves short on goalkeepers with only 42-year-old equipment manager Joe Franke — who had already eaten two hot dogs and drank four Mountain Dews during the first two periods — left. Entering the game with 11:03 left on the clock and the game tied 1-1, he stopped four of the six shots he saw and got an assist. Then, in the shootout, Franke stopped three of the four shots against him to secure a 4-3 win for the Komets. 
Normally when Foster goes to the United Center to be an EBUG, he sits in a box and eats free nachos, but on Saturday, he got to live the dream of countless fans everywhere. 
"This is something that no one can ever take away from me," Foster said in his press conference. "It's something that I can go home and tell my kids … Just a ton of fun."
Reach columnist Andy Yamashita sports@dailyuw.com. Twitter: @ANYamashita
(Correction: In the original publication of this article, the ECHL was initially referred to incorrectly as the East Coast Hockey League. Since May 23, the acronym has not stood for anything.)