Whether it was riding high in the preseason or grasping at straws during the Huskies' nine-game losing streak, Isaiah Stewart has been Mr. Consistency. 
"I don't know what it is, even if I catch myself feeling down, the energy just hit me," he said. "Energy is contagious. If I got it, I can pass it around to lift these guys' heads up … I'm always going to bring the energy, and bring the fight every game. You're going to see me smiling and laughing on the court, no matter what."
Not even 20 years old, Stewart has taken it upon himself to lead the Huskies, no matter the situation, and has paced them with a steady 16.9 points and 8.5 rebounds per game. That kind of production is just a byproduct of how the freshman plays. For example, during the nonconference season, Stewart sat in Mike Hopkins' office and told him he should be playing more than his 32-minute per game average.
He said he needed to feel his lungs burn just to feel alive.
"He thought I was tired, and I wasn't really tired," Stewart said. "I told him, like, 'I will tell you when I'm tired.' When my lungs are burning and I can't breathe, like I'll tell you, 'Alright coach, I need a break.' But until then, I can keep running the floor forever."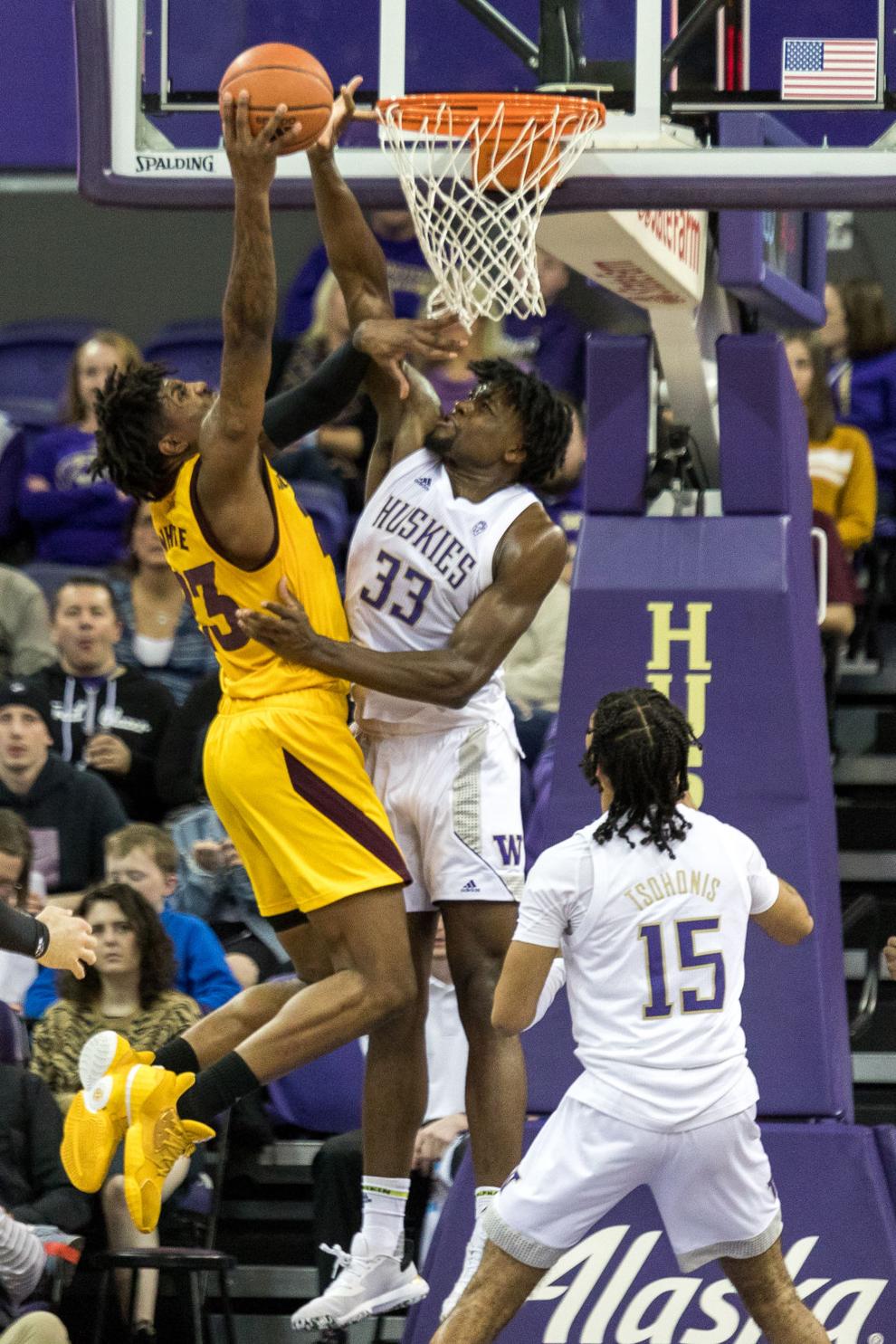 Stewart has continued to do just that, even through Washington's tough conference schedule, with just three wins to show for a 15-game slate thus far. Sitting with a losing record, Hopkins still contends that the freshman is the best player in the country and laments that Washington will only benefit from his talents for just a year. 
Having played against the likes of Noah Dickerson in practice, and Deandre Ayton, and several other NBA players in the Pac-12 during his time at Washington, senior Sam Timmins says he's only seen a few players with Stewart's drive.
"Just look at the season he's having," Timmins said. "He's breaking all the freshman single-season records cause he's just on the court going the whole time, and he doesn't take plays off. That, in itself, is a testament to how hard he works."
But Stewart's work ethic doesn't just translate to the basketball court. The freshman led all Huskies' in the classroom in the fall, earning a 3.8 GPA his first quarter at the UW. 
"You talk about his consistency, you talk about his leadership, you talk about the way he approaches everything and you're just like — it's just real and it's every day," Hopkins said. "It's a perfect example of a guy who, all that hard work. It's not just that he's big and has long arms, it's his attack, it's the way he approaches stuff, it's his positivity."
Stewart has long credited his father Dela and his faith as the sources of his work ethic. His father worked as a construction worker for much of his life, according to Stewart, and ingrained a workman's life approach to Stewart's basketball game and his everyday approach. 
For the freshman, putting the basketball in the hoop is the least he could do to showcase his work ethic.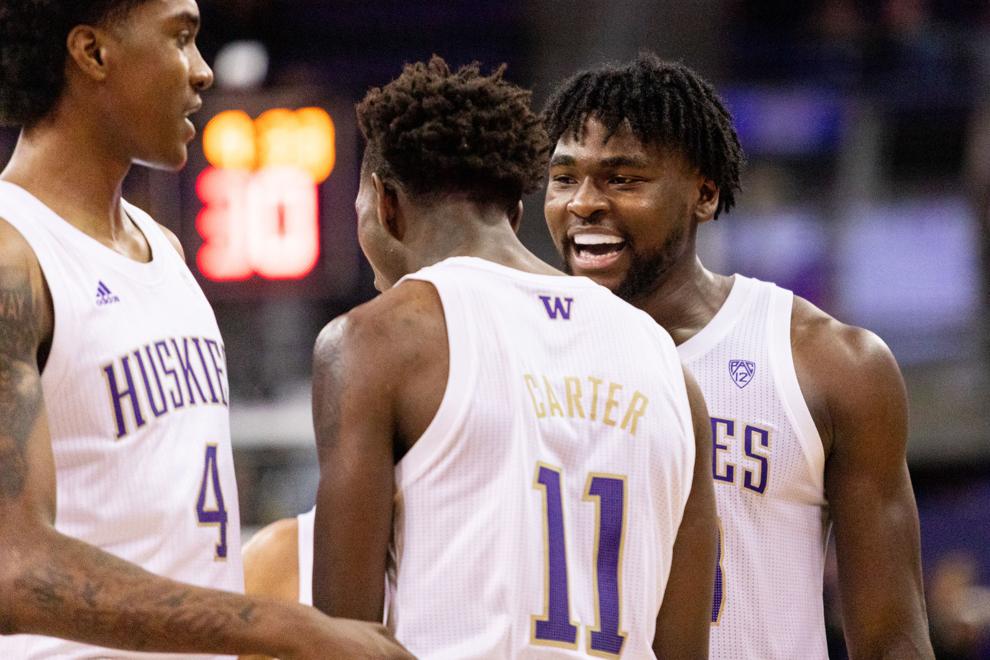 "You got a person like that who works jackhammers and beats his body up, and all I have to do is go out on the court and play my hardest, play my heart out and make shots and give my team energy," Stewart said. "That's not hard to do at all. I can do that forever. That's something I will never lose is my work ethic and my chip on my shoulder and my energy."
Stewart likely won't be a part of Washington's future after 2020 has concluded. While he hasn't directly ruled out a return next season, the projected NBA first-round draft pick is putting his entire focus on the rest of this season, whether that ends after the Pac-12 tournament or beyond. 
No matter the situation, Stewart will finish the season as one of Washington's best freshman bigs to ever do it. So far, he hasn't stopped, and so far, his lungs haven't been burning. 
"He just plays so hard and he competes at a high level the whole time," Hopkins said. "When you talk about dependability and what you want and know what you're going to get, I think he's the definition of that."
Reach Sports Editor Alec Dietz at sports@dailyuw.com. Twitter: @AlecDietz
Like what you're reading? Support high-quality student journalism by donating here.