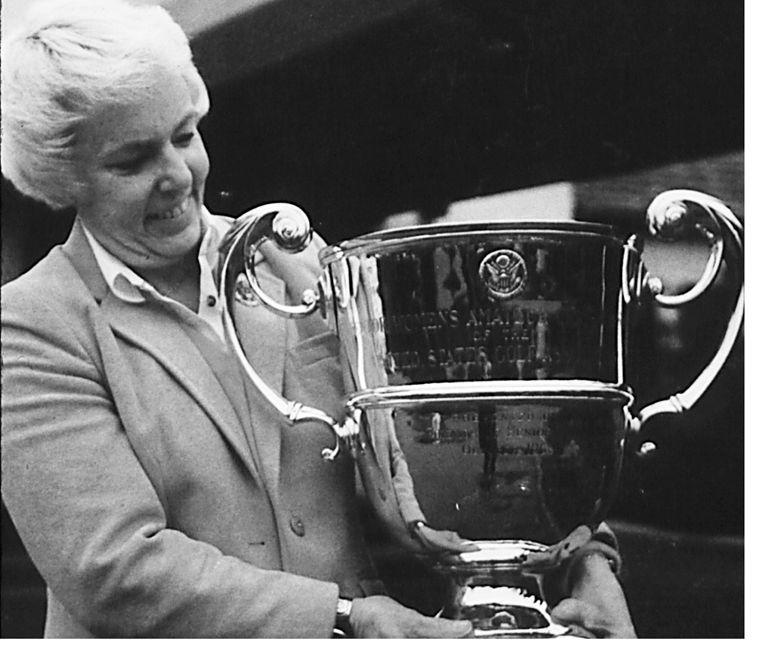 Edean Ihlanfeldt, the founder and first head coach of the Washington women's golf program, died April 27, 2020, at the age of 90. 
"I cannot begin to describe how larger than life Edean was," head coach Mary Lou Mulflur said. "I had the great privilege to play for her in the early years of Washington golf. She displayed a passion for golf, people and laughter that was beyond measure." 
Originally from Montana, Ihlanfeldt began playing golf as a teenager and attended Oregon State University in 1949 for undergrad. 
As a professional player, Ihlanfeldt won six consecutive Montana Women's State Amateur Championships, picking up her first at 14-years-old. The same year she began college, Ihlanfeldt also won the first of several Pacific Northwest Golf Association titles. She added first place finishes at the 1952 Canadian Women's Amateur and the 1953 Women's Trans-Mississippi Amateur as well. 
Islandfeldt swept the Northwest Grand Slam in 1962, won the PNGA Women's Amateur five times, and the PNGA Senior Women's Amateur three times.   
In 1974, she founded the varsity women's golf team at the University of Washington and served as head coach for eight seasons. 
During her time on Montlake, three of her teams and five individual players qualified for the Association of Intercollegiate Athletics for Women Championships: the predecessor of NCAA Division I women's sports. They were the only team to qualify for nationals from the Pacific Northwest during her eight-year tenure. 
While Ihlanfeldt was the head coach, she never accepted a salary, instead asking that the money be reinvested in the program she was building.
"Edean was an absolute force, and a true pioneer for women's golf in the Pacific Northwest and at the University of Washington," athletic director Jen Cohen said. "As the Huskies' first head coach, she set the tone for a championship culture. Throughout the years, Edean remained a loyal advocate for women's golf."
Ihlanfeldt continued to compete professionally while coaching at Washington, and following her departure from the program, the UW has hosted an annual tournament named after her to honor her impact on the program. In 1989, Ihlanfeldt was inducted in the University of Washington Hall of Fame. 
"She was a mentor to me up until shortly before she passed away," Mulflur said. "The lessons she taught me and countless other Husky golfers are immeasurable. As a coach, I never stopped learning from her. Edean's wisdom and knowledge about the game was more than anyone could fathom."
Reach Sports Editor Andy Yamashita at sports@dailyuw.com. Twitter: @ANYamashita
Like what you're reading? Support high-quality student journalism by donating here.