When senior Spencer Jones came to the UW, he dreamt of following in his father's footsteps. After joining the Washington baseball team, he realized his plans would have to change.
"I wanted to be a dentist like my dad, so I planned on majoring in either biology or chemistry," Jones said. "But labs were always in the afternoon during practice time, so I could never take the science classes I needed to."
Jones switched to an economics major so that his school schedule would fit with a sports schedule.
"It was baseball or school," he said, "and I chose baseball."
Student-athletes know this story all too well. A 2015 Pac-12 study found that 80 percent of Pac-12 athletes missed a class for a game in 2014-15. More than half said they didn't have enough time to study for tests. And with the average athlete spending 50 hours per week on their sport, many say they are often "too exhausted to study effectively."
NCAA rules limit athletes to only 20 hours per week of mandatory time that can be spent on their sport. In reality, however, students spend far more time through "voluntary" practice, travel time, and other team activities. Athletes like Jones are no exception.
"In the fall we'd have early morning weights around 6:45," Jones said. "I'd have class after from 9 to 2. Then we'd have practice from 2:30 to 5:30, and tutor sessions afterward. I'd eat dinner, and get back to studying. When I'm done with homework around 9 or 10, it'd be time to go back to bed to do it all over again."
It's a demanding schedule that many student-athletes share, but most seem to welcome the challenge. Ninety-three percent of student-athletes said they were satisfied with their general college experiences according to the Pac-12 study, and tended to "see being a student-athlete as a challenging, yet rewarding experience," Dennis Dodd reported in the study.
Still, athletes are stressed, anxious, and often sleep deprived, sometimes leading to a hindered performance in school and on the field.
Seniors from a variety of majors and sports shared their schedules and the unique challenges they faced juggling school, sports, and life at the UW.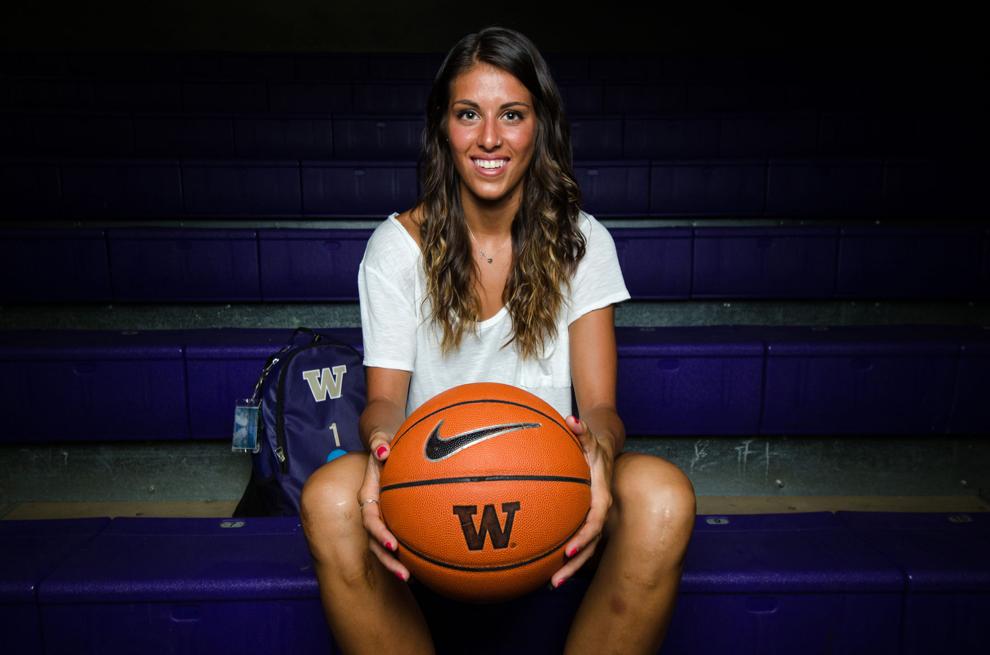 Redshirt junior guard Heather Corral, majoring in oceanography, works out from 6:30-8:30 a.m. After spending the rest of the morning studying, she runs to class from 11 a.m. to 3:30 p.m. Then, it's more practice and studying until 7 p.m, when she finally gets to unwind and get ready for bed.
"I have breaks for eating," she laughed. "That's about it."
With barely any free time in her hectic schedule, Corral can't take advantage of the same resources as other students.
"I can't really go to office hours or study groups because I have practice during those times," Corral said. "It's really difficult to stay at the same academic level as everyone else when they have free time to study."
As a science major, Corral faces similar challenges as Jones in trying to fit time-consuming labs and tests into her schedule, which already demands huge blocks of time for traveling and playing games.
This means that Corral often has to decide between making it to a game or passing a class.
"Since I'm a science major, if I can't make it to take a final, my professors sometimes won't excuse it or let me retake it," Corral said. "So I end up having to drop the class and take it during the summer."
The stress of missing finals is so high that Corral viewed an injury as a blessing in disguise.
"I was hurt last year, so luckily I was able to stay back and take my finals," she said. "But for labs, you're only allowed to miss one lab or you're dropped, and I can't take any labs during the season."
While it's definitely affected her social life, Corral does have a lot of support along the way. Many of her professors are willing to work with her, and she usually only gets docked on participation for classes she can't always show up to. Like other student-athletes, Corral also has an academic liaison that can proctor tests with the basketball players on the road.
While these resources can ease some of the strain, Corral admits that students who go to a Division I school, like the UW, for sports need to seriously consider if they can handle it.
"I would say that anybody that is going to a big university needs to decide whether sports or school is your priority," Corral said. "As bad as it sounds, if school is your thing you really need to think about going lower than D-I. If you're more school driven, I would advise going to a smaller university; a big school like the UW probably isn't for you. At a semester school you can breathe for two weeks, but it's so fast paced here."
Despite all of this, Corral believes that anything is possible if you're willing to put in the work.
"It is possible," she said. "We do have people who are students first and athletes second. If you can figure it out, you can make it work. But it's a constant, four-year grind. Not many people can handle that."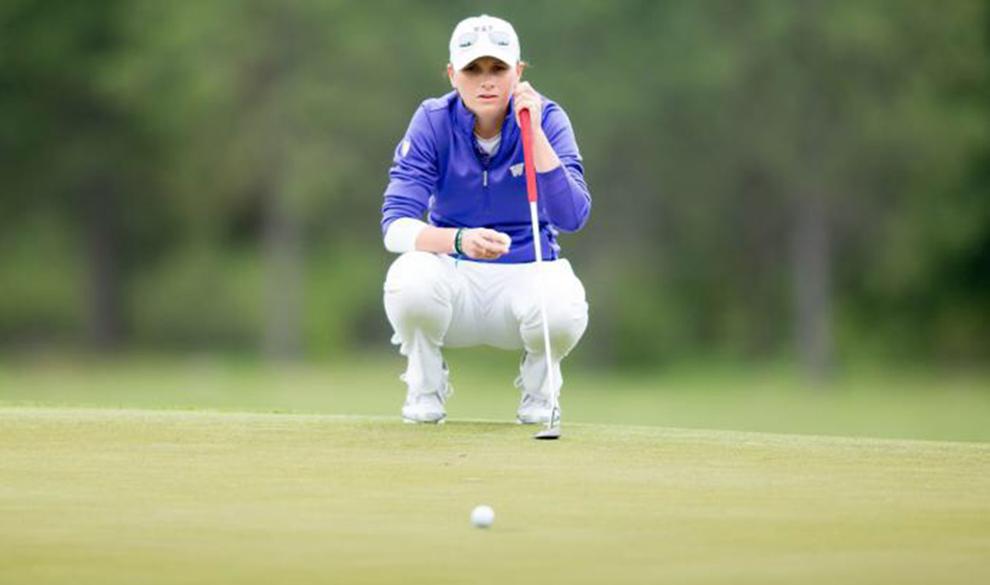 Charlotte Thomas, a communications and gender, women, and sexuality studies double major, only had time to speak over the phone about her experience. As a member of the golf team, Thomas has three-day events nearly every weekend during the season, leaving her with little time back at home. When she's back on the weekdays, though, she's working.
"From 8 to 12:20 I have class," Thomas said. "We have practice in Auburn at 1:30, which is a 45-minute drive away, so we really can't take classes in the afternoon. We practice until 5:30, then tutoring."
With her weekdays spent practicing and studying and weekends away on the course, Thomas doesn't really have any days off. Still, she considers herself fortunate to be in a major that's fairly compatible with playing golf.
"I'm really lucky," Thomas said. "Communications classes are mostly in the morning, so I can take the classes I need to graduate. I have missed interesting or fun classes that I've wanted to take before, though."
Thomas and the rest of the women's golf team play most of their season in the spring, but they practice and compete in the fall as well. That means that for two-thirds of the school year, Thomas rarely has weekends or any other time to study, take other classes that interest her, or just have free time.
Instead, she leaves every Thursday to compete, coming back Sunday to get ready for class again.
"There's time to work on school on the road, but it rarely ends up being productive," Thomas said. "We're usually just too tired to study. It's really easy to get behind, especially on reading. We just don't have the hours to spend."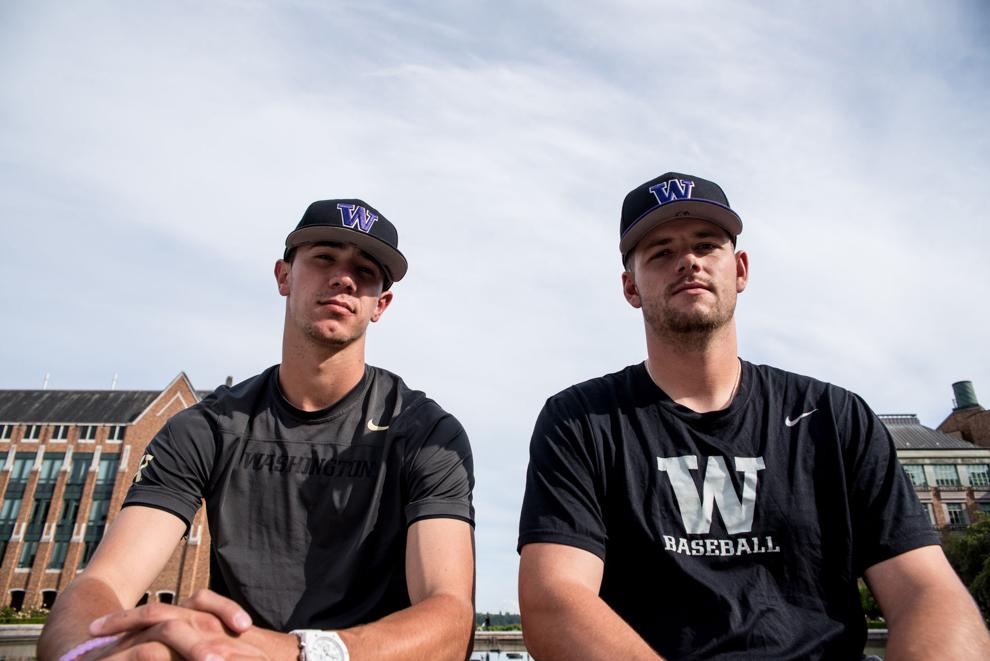 Will Ballowe, a communications major, is a teammate of Jones on the baseball team, which is currently preparing for a postseason run.
"We play roughly 56 games a season, but hopefully it'll be 70 when we go to Omaha and win the whole thing," Ballowe said.
Ballowe's daily schedule follows a familiar pattern: wake up, workout, go to class, and try to get some sleep. Ballowe doesn't mind the grind, though, since it provides a consistent rhythm to the week.
"I usually get up around 6. We've got weights in the morning and class after that," he said. "Then it's practice, and tutorials next. We're pretty much practicing and studying all day. It's a long day, although it keeps a rhythm to it where you get up early and go to bed early. It keeps you motivated and busy, so it's actually kind of nice."
The constant school-sports rhythm has its costs.
"Professors aren't very willing to let you miss class," Ballowe said. "I've been denied from taking some classes. We can only realistically take class from 9 to 2. At the beginning of the quarter, when we hand them our time schedules, they sometimes just don't want to try to work with our travel schedules. It's just the way it is. Sometimes a class won't work."
Like other athletes, Ballowe appreciates the help he receives for these challenges.

"There have been a couple times I couldn't get a class I needed, but we've been blessed to have great academic advisers that help us plan out our whole four years," Ballowe said. "What really helps is being able to take tests on the road. We've got an operations guy who can proctor tests for us on the road, airplanes, even hotels. We have tutors that can come in day or night to help us."
For athletes like Jones, Corral, Thomas, and Ballowe, none of it would be possible without those resources. And even then, sacrifices have to be made, whether that means missing out on the major you wanted or not getting to see your friends as much as you'd like.
Jones said that despite the challenges and busy schedule, playing sports has been one of the best choices he's made in college.
"First off, it's a great networking opportunity," he said. "Alumni are always around to help get us jobs. After you're done with baseball, your whole life has been sports, so it's nice having a system to get you a job after that sport is done."
Although his original plans have changed, Jones hasn't given up on his dream to become a dentist. Like so many other athletes, he's simply learned to work hard and go with the flow.
"We'll see what happens," Jones said. "If baseball keeps working out for me I'll go as far as I can in it. Otherwise I'll take my prereqs and go down that path. I'll go where life takes me."
Reach reporter Alex Bruell at sports@dailyuw.com. Twitter: @BruellAlex