In this time of uncertainty, the UW rowing teams have leaned on this year's slogans as a guide for them through these strange times.
"Our slogan of the year was 'thank you,'" senior women's rower Lark Skov said. "We'd say 'thank you' before every hard erg test we'd have to do, or before every race, and when things got tough, just honing in on the gratitude that we have for each other and the sport."
Skov's teammate, fellow senior Skylar Jacobson, also uses the team's theme of gratitude, even when everything happening around her isn't going as she had expected. 
"Just be thankful for everything that happens because it's gonna help you in the end," Jacobson said. "There have been plenty of times where I've been crying on the erg floor and every day now I'm thinking about it, I'd be grateful to be there right now because that's what's normal." 
The UW rowers are continuing to use these themes even now when they are almost all back home away from each other. These themes are keeping all of them in a proper mindset and are helping these rowers deal with the loss of the season, which they were all looking forward to having as a beacon of normality in their life. 
The men's crew team slogan was all about being in the present and not worrying about what will happen later, taking everything day by day.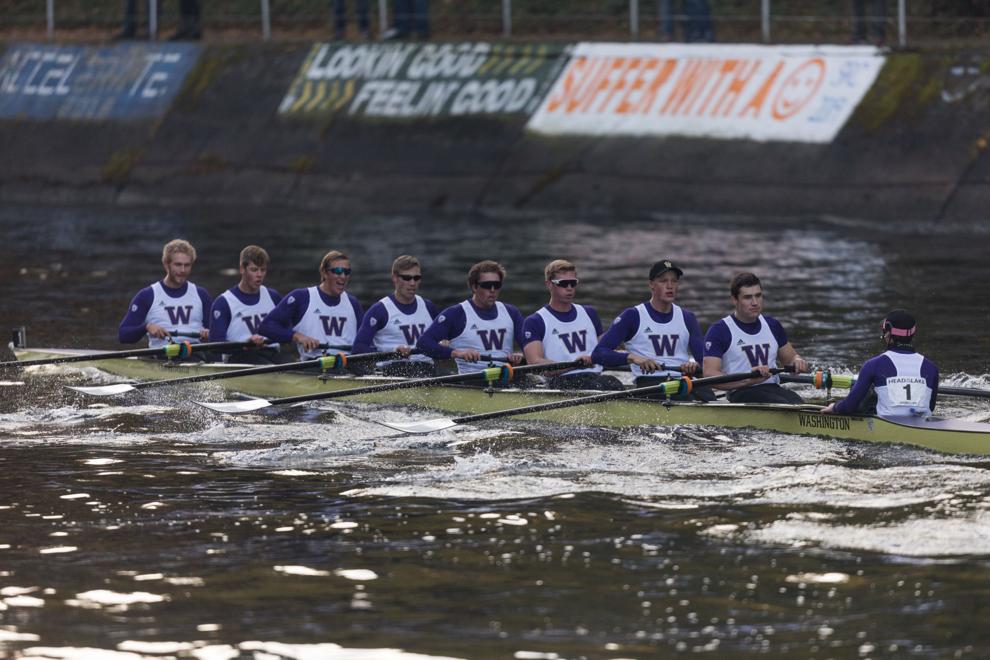 "Day by day, don't worry about the next day," junior men's rower Nick Everett said. "Every race that we're in, attack it, don't worry about the next day, it'll come."
These themes and slogans are all useful tools to apply to everyone's life. They teach the rowing teams to be grateful for what they have and take their lives one day at a time. 
Being away from campus doesn't mean that training stops for these student-athletes. They all have to be ready for their next race, even if it's not until after the summer. Some of the rowers on the team have training equipment available to them, such as Skov.
"I borrowed my erg from my old ski club, so I can still train on the rowing machine here," Skov said. "And other people are just cross-training, running, or biking."
Others, such as Everett, have found ways to train without an erg. His goal is to always do something every day, whether it's working on his farm for a few hours every day or riding a bike. What he has found is that keeping in shape isn't the hard part during this long break from his teammates. 
"I think the big thing is the mental game for the next few months," he said. "Not giving up, we'll keep our fitness pretty well. I'm just trying to stay in it mentally and doing something every day, kind of chipping away, not softening up."
Junior women's rower Jenna Phillips doesn't have an erg either, so she's substituting time on an erg with long runs and then scavenging the app store for free workout apps that she can use following her runs. 
At first glance, this may look like a lost season for the UW women's rowing team that was fresh off of sweeping the national championships and had won two of the last three NCAA titles. All of these rowers, however, have found positives from this learning experience and are focusing on those, not the negatives, of the season. 
"For next year, I'm really excited to get back with the team and be training with each other," Phillips said. "Be able to see how all that hard work and how we're continuing to train even though our season has been canceled, and just kind of see those results next year."
Everett feels that they all can take this season as something that will help their mental strength for next year. 
"Just attacking it as a team, one solid unit," Everett said. "If we take that mental strength and fortitude that we built on this year, go home and keep it going, and then come back with a fire next season. Everyone is gonna be wanting it that much more, having a season off." 
Still, these rowers do feel sadness when they think about their season being canceled. They all have strong bonds with one another and had high goals in mind of what they could achieve this season.
This is definitely not where Skov imagined she would be in the middle of her senior season, sitting at home with no more rowing for the year. The women's team had goals of repeating as national champions, they'll now have to wait another year to defend their title.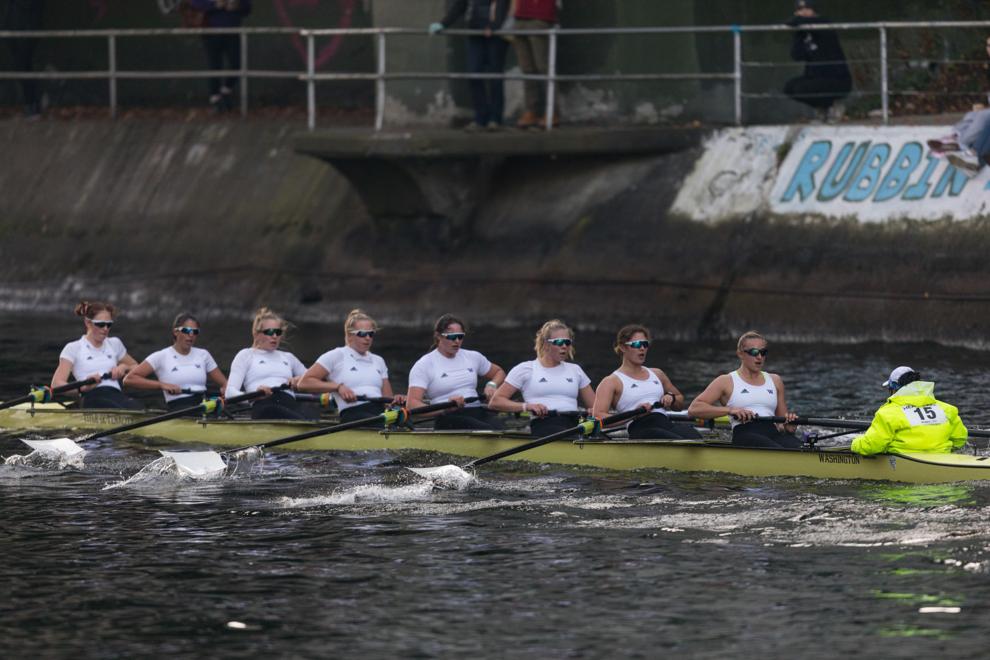 Skov's personal goal was to be a part of the under 23 team again this summer. That goal is no longer attainable as the 2020 World Rowing Under 23 Championship regatta has been canceled and will not be rescheduled. 
A bit of good news for Skov and Jacobson is that the NCAA has approved an extra year of eligibility for all spring sport athletes. Both have already made up their minds and plan on returning to redeem their lost senior season.
"I was already applying to grad school at other places, not UW, but then I also applied to a program at UW," Skov said. "So if I get into that program, I'll be able to row for another year at UW as well, which would be amazing. It's kind of a cool thought that I'll have a redo of my senior year."
When Jacobson heard the news that her senior season of rowing was over, she knew that if the NCAA allowed it, she would return for another year at UW.
"I would stay at Washington and live in Conibear for the rest of my life if I could, so that wasn't really a hard decision," Jacobson said. "The athletic department was able to fund a fifth year for the seniors, that's the reason why I'm able to come back." 
Reach reporter Nathan Mathisen at sports@dailyuw.com. Twitter: @nathan.mathisen
Like what you're reading? Support high-quality student journalism by donating here.