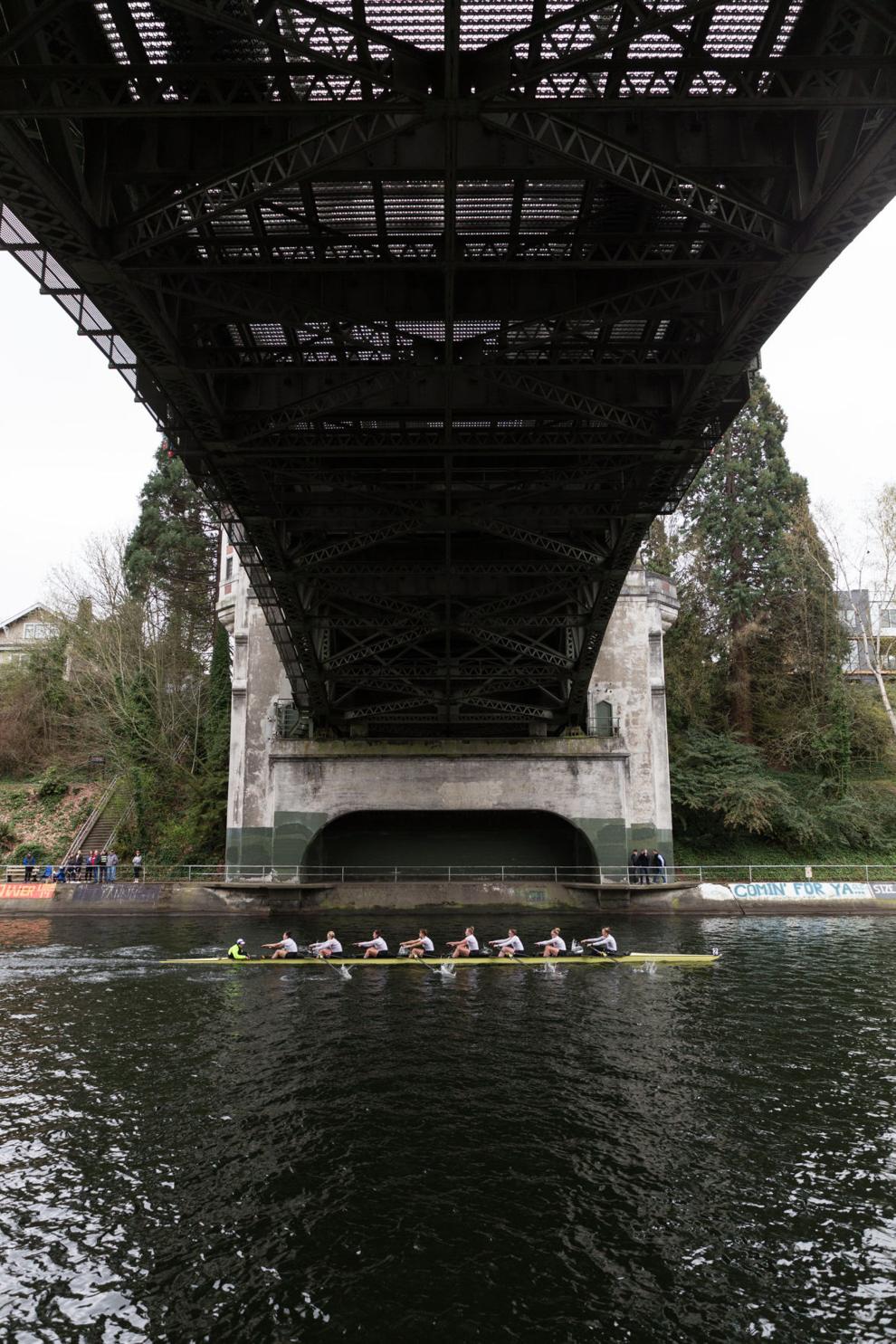 Three of the world's top rowing crews are set to descend upon the Montlake Cut on Saturday as Washington hosts the 32nd annual Windermere Cup, marking the official start to boating season in the Northwest.
Men's crew will face the University of British Columbia and 2017 British National Champion Oxford Brookes University in a race head coach Michael Callahan expects to be "one for the ages." The women will race against the Dutch National Team, a crew that finished sixth in both the 2016 Rio Olympics and 2017 World Championships.
The Windermere Cup has always been highly regarded for the top-notch competition that it draws each year. The event began in 1987 after a Seattle Times columnist complained about the lack of adequate competition for the Huskies.
Windermere Real Estate founder and UW graduate John Jacobi volunteered to sponsor the event and the Windermere Cup was born.
That year, Washington hosted the Soviet Union. Given the societal context of the time — the United States and the USSR took turns boycotting the other's Olympic Games earlier that decade as the Cold War dragged on —  the visit by the Soviet crew is considered one of the biggest events in the history of Seattle rowing.
While both the Husky men and women crews lost by sizable margins, the Cup was quickly cemented as a major rowing event. Washington has raced crews from countries like New Zealand, China, Australia, Great Britain, and Egypt.
The UW men enjoyed a stretch of 10 consecutive wins in the Windermere Cup from 1991 to 2000. The streak was snapped in 2001 when the UW (5:40.21) finished third behind the University of Victoria (5:36.37) and the Croatian Olympic Team (5:31.75).
Women's crew has had similar success, winning its past 11 Windermere Cup races. Its last loss came in 2006, when Russia defeated the Huskies by more than six seconds.
Last year both crews were dominant against the Shanghai High-Performance Rowing teams. The men (5:27.480) finished nearly 30 seconds ahead of the Chinese crew (5:54.368). The women cleared the 30 second mark, finishing with a time of 6:07.030 to the Chinese crew's 6:37.230.
Saturday's exhibitions will serve as the Huskies' final tune-up before the Pac-12 Championships. The collegiate races begin at 10:52 a.m. with the women's varsity 4+. The final races of the day will decide the Windermere Cup victors, with the women's 8+ kicking off at 11:30 a.m. and the men's 8+ at 11:45 a.m. A complete schedule of the day's events can be found here.
Reach contributing writer Jordan Duncan at sports@dailyuw.com. Twitter: @JordanDuncan43