The last time the Washington football team played Oregon, the game ended on the left foot of Peyton Henry.
In a tie game with three seconds left in regulation, in front of 58,691 screaming fans at Autzen Stadium, Henry jogged out for a 37-yard field goal. 
"Everybody wants to be the kicker during the week," Henry said. "Then when it comes to Saturday, nobody wants to be the kicker. You've got to embrace the pressure that comes with the position."
That pressure only built after two consecutive Oregon timeouts, but finally, Henry got his chance. A.J. Carty's snap was perfect. So was Race Porter's hold.
The kick started out true, then curled right. The game went to overtime. Washington lost.
But before the game ended, Henry was called out one more time. After the UW offense stalled out in its overtime drive, Chris Petersen sent Henry out to salvage three points for a 22-yard field goal.
This time, Henry, fresh off the toughest moment of his career, was money.
"Everyone's got to go through some adversity like that," Porter said. "It's tough to be put in that situation, and then mentally to be able to get over that shows a lot of character. The way that Peyton is, you're never thinking about anything other than that kick in that moment."
Call that overtime kick in Eugene the beginning of the Peyton Henry Revenge Tour. 
Henry finished 2018 by going 7-for-9 over Washington's last seven games of the season, missing one kick wide and having another blocked. Now in his second year of being the UW's No. 1 option, Henry is a perfect 14-for-14.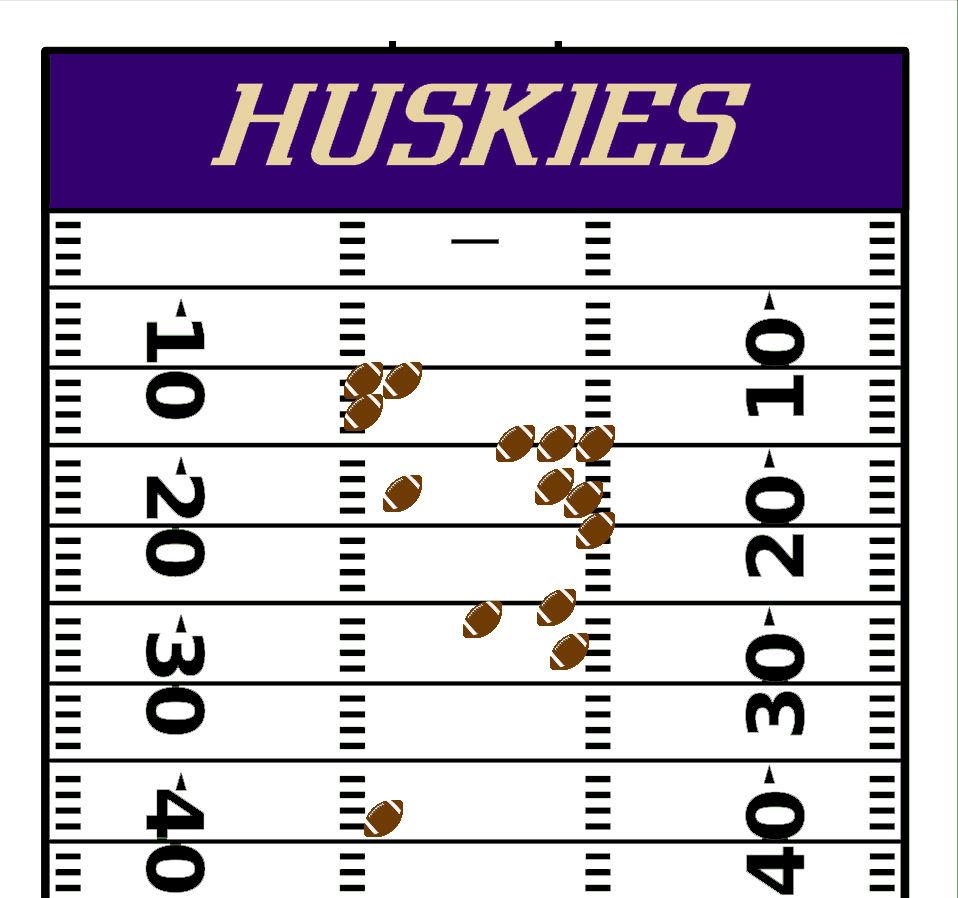 "I definitely think I'm stronger mentally," Henry said. "Being able to handle all of that pressure from the first year to now, just being able to come through and do my job, lock in and do my job, I've locked in more and focused more on each kick."
At football practice, Henry and the other specialists are often nowhere to be seen. When the bulk of the Huskies are on the practice field, the specialists are usually by themselves in Husky Stadium, towered over by the two empty sets of bleachers on either side.
"We kind of like it," Henry said. "We get to hone in on our craft and work on the stuff we need to work on without having to do any other drills or anything like that. We kind of like being on our own, working on our stuff, and when it comes to the team periods, we come in and do our jobs."
After one practice, Henry got the surprise of his career. The week after hitting a career-long 49-yard field goal with two minutes to go in the game against Cal, the coaching staff surprised the former walk-on with a scholarship.
"That was an awesome feeling," Henry said. "Something that I had dreamed of my whole time here, just being able to hear those words. Just a proud moment for sure."
Coming off the announcement, Henry hasn't slowed down. His 14 field goals leads the country, and with Georgia's Rodrigo Blankenship missing two kicks last weekend, he's one of just two kickers with a perfect percentage and more than 10. He's one of just seven kickers across the country to have made every kick — field goals and extra points — he's attempted.
Henry's 14 straight makes are the most to start a season for a UW kicker since at least 2000, when game logs started. Four more would put him in the top-10 for makes in a single season by a UW kicker.
To Porter, Henry's self-described "caddy" on the sidelines, the change in Henry's mindset is obvious in their working relationship.
"Last year, I was kind of like a protective mom, hovering around him, making sure he was ready to go," Porter said. "But I've learned that he likes to do his own thing. He'll be kicking in the net, and I'll be around the coaches, making sure that we're kicking or not."
While the specialists might be the loosest group in the UW roster, once Henry's name is called, it all becomes business.
"We have a lot of fun," Henry said. "But when it's time to focus, we lock in and do our job."
And so far, the coaches have loved what they've seen out of this more-experienced Peyton Henry.
"He's kind of the silent assassin so far this year," Petersen said. "He just goes out there and does his job and no one says a whole lot about it, and unassumingly so, which is how we like it. I'm proud of that guy. You knew last year, we told him that, he's going to be a darn good kicker if he just stays in his craft and keeps working which he has, nonstop."
Reach Managing Editor Josh Kirshenbaum at sports@dailyuw.com. Twitter: @J_Kirshenbaum
Like what you're reading? Support high-quality student journalism by donating here.