Whether it be closing out a perfect game, holding a one-run lead, or pitching in the College World Series, Gabbie Plain has experienced it all within her first two-and-a-half years on the Washington softball team.
But before the novel coronavirus outbreak forced sporting events into a screeching halt around the globe, the junior from Harrington Park, Australia, was using her time with the Huskies to prepare for an even bigger stage: the 2020 Tokyo Olympics.
Having to travel back and forth across the Pacific, adjusting to life in a new country, and dealing with the pressure of pitching for both her school and country, Plain has found a way to stay focused, regardless of the situation.
Perhaps it's no surprise then, that in the classroom Plain has taken an interest in psychology.
In fact, Plain's journey to the UW wasn't sparked only by the attractiveness of the UW softball program, but also because of her interest in the major.
"I always enjoyed listening to people and seeing if I could help them in any way I could," Plain said. "I think psychology is definitely a good idea for a job pathway for that one. I figure that it would be a good tie in between sports as well as if I become a sports psychologist I might get a little bit extra leniency if I'm still playing. So it's a few things but definitely the experience [pitching] helped."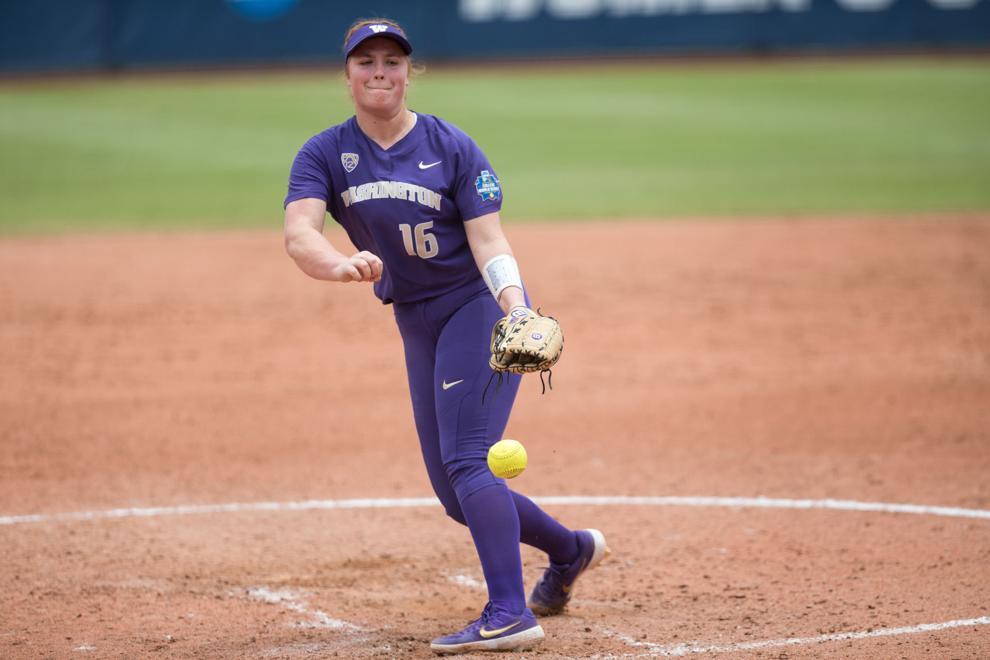 During her youth, there was no doubt that Plain had talent, but the ocean separating her from the states was a hurdle she had to overcome to show off her talent to colleges. Originally focused on Texas A&M, a coaching change prompted her to reassess her options late in the recruiting process.
"She met somebody at Starbucks that was a UW alum," head coach Heather Tarr said. "They had mentioned to her, being an alum of UW, that 'UW has a good psychology department if that's what you're looking at doing, why don't you look into that?' From that point forward she started looking into us as an option."
The Australian then took the initiative to send an email to Tarr including a video of her pitching highlights. In a sense, Plain sought out the Huskies more than they sought out her.
Her self-determination is something Plain has continued at the UW. The Australian adjusted to collegiate softball quickly, working a 1.01 ERA in her first season, followed by a 1.24 ERA in her second year. In those first two years, Plain hurled three no-hitters and a perfect game.
While those kinds of games may come along with added nerves, for Plain it's just another game, joking with her teammates on the field and in the dugout in an attempt to stay relaxed.
"Usually I'm trying to keep it light," Plain said. "I found that the best I pitch is when I'm enjoying myself. So I'm usually trying to joke with the team, joke with Sis [Bates] at shortstop or any of the players when they're looking at me."
Throughout her first two seasons, Plain was paired with former UW pitcher Taran Alvelo, as the two combined as a strong one-two punch for the Huskies.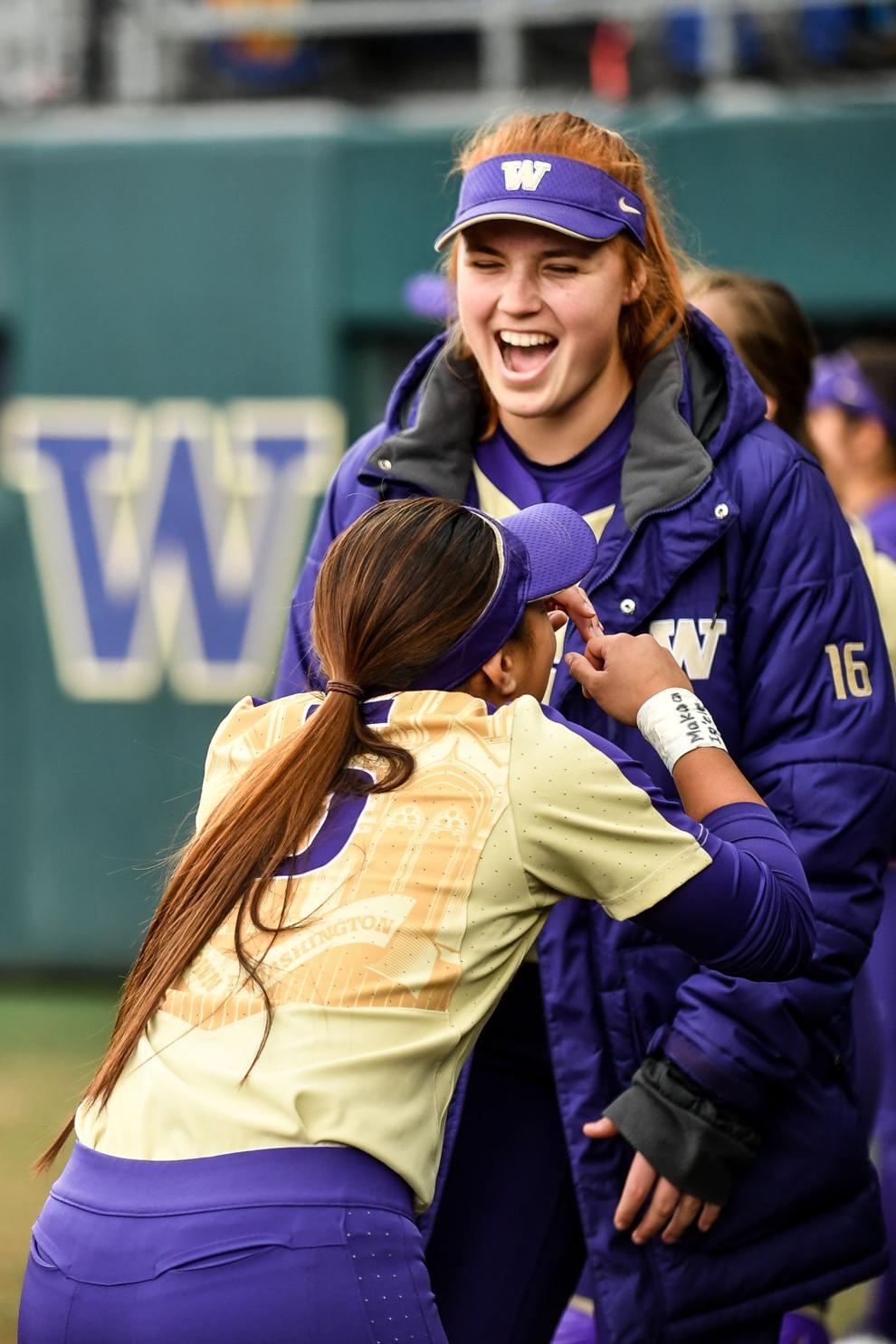 However, with Alvelo graduated, Plain entered the year with some added expectations, leading a Washington pitching staff with very little experience. Other than her, the only other arm on the Huskies' roster with any collegiate innings coming into the season was junior Pat Moore.
With the lack of a true sidekick in the circle, the Huskies counted on Plain to guide her younger teammates.
"From day one, she's acted like a senior with how she carries herself on the mound," senior catcher Morganne Flores said. "She never gets nervous, or she doesn't even show it and she acts so calm like she's been there before."
While the Huskies may have been counting on the Australian to serve as a mentor for freshmen Kelley Lynch and Brooke Nelson, the junior wasn't able to be around her new teammates until right before the season started. Plain took numerous trips back and forth from Australia to Seattle prior to the season in preparation for the Olympics.
Whether it was the added jitters of the Olympics hanging over her head, travel fatigue, or other factors, Plain faced uncharacteristic early-season struggles.
Through 10 starts in the shortened season, Plain suffered a career-worst 2.76 ERA and two losses, matching her total for all of last year.
Tarr wasn't too worried, though. As Plain had displayed throughout her career, if anyone had the mental capacity to bounce back from some early-season struggles, it would be her.
"She kind of already has a lot of the mental skills you'd want for a pitcher to execute at her level," Tarr said. "A lot of pitchers are very analytical and they're pretty unique types of people. To be able to want to be in the circle and pitch takes a pretty special person. Personality-wise, somebody that is very focused and different. 
"They have to have a pretty special thing that's getting them to that level."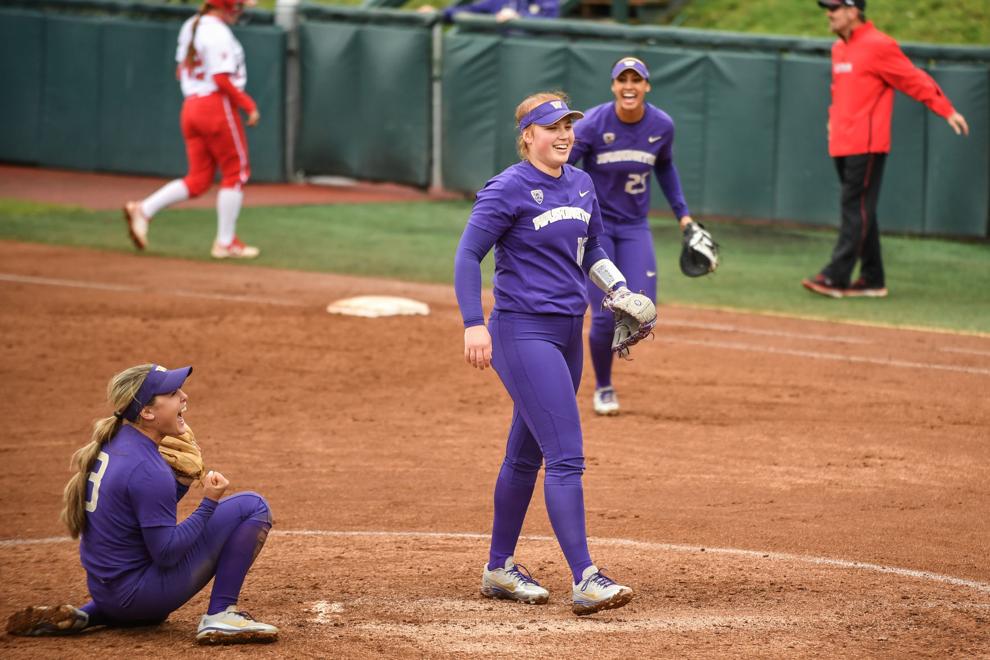 Despite the ups and downs, Plain was able to gather herself for her final three starts, allowing only two runs across 15 innings. And she credits her younger teammates for helping her just as much as she guided her teammates.
"I think with the young ones, I don't know if I mentored them so much as they mentored me," Plain said. "They helped me, at the beginning when I wasn't quite there, I guess, they were like, 'yeah we've got your back, it's fine' and anyone could go in at any time and that was really cool."
Just as things were beginning to turn around for Plain, however, the coronavirus pandemic threw a wrench in her plans of reaching the Olympics in 2020.
With the Tokyo games pushed back to 2021, Plain is back home in Australia and using the time away from softball to reset.
But it doesn't necessarily mean she can relax.
Being seven hours behind Pacific Standard Time means that Plain sleeps in the middle of the day and takes her psychology classes in the middle of the night.
As she spends the final few weeks of the school year focusing on academics, Plain is also mentally preparing herself for another season of travel, school, and softball with next year almost serving as a do-over of sorts.
And when she finally steps back in the circle at Husky Softball Stadium, Plain's mental fortitude will make it seem like she never left. 
"I feel like that's something that has resonated with everyone," Flores said. "The pitcher is the person who sets the tone of the whole game. Having her set the tone of she's always having fun, she's calm, she's lighthearted, and that rubs off on all of us. It's awesome when she starts it's like 'frick yes, let's go.'"
Reach reporter Anthony Edwards at sports@dailyuw.com. Twitter: @edwardsanthonyb
Like what you're reading? Support high-quality student journalism by donating here.