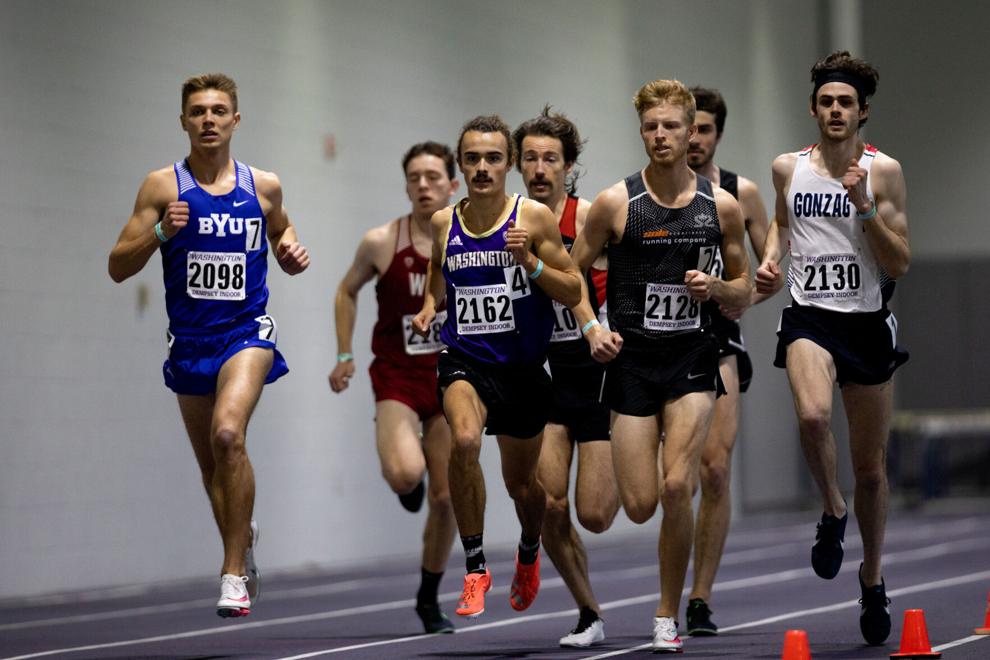 Sam Tanner is moving on to the finals.
After a disappointing indoor championship, the Washington track and field sophomore was looking to show the nation his speed in the 1,500 meter race at the Outdoor Championships.
However, as the race in Eugene, Oregon progressed, it was not looking good for Tanner.
With less than one lap to go, the New Zealand native found himself in 10th place in a race where only the top five would automatically qualify for the championship race that takes place Friday.
Tanner didn't give up. He managed to kick it up a gear, while other athletes began to run out of gas.
Suddenly, Tanner started passing runner after runner, as he headed into the final turn. Tanner eventually ran his way all the way up to fifth place, which he would manage to hold onto through the finish line.
The sophomore finished with a time of 3 minutes, 38.37 seconds, beating the sixth place finisher by less than half a second and sending him on to the championship heat, which will take place Friday, June 11, at 5:11 p.m.
In the 400 meter hurdle, Cass Elliot couldn't make it through the semifinals.
Elliot finished near the bottom of his heat in seventh place with a time of 51.86 seconds. Only a sophomore, Elliot is going to be looking to continue improving this offseason and come back stronger next year.
On the field Wednesday, Washington had two athletes competing, Jonah Wilson and Jayden White.
For White, his season ended earlier than he would've liked as he missed out on reaching the finals, finishing in 24th at the hammer throw.
After breaking the Washington indoor weight throw record during the indoor season and finishing in tenth at the NCAA Indoor Championships, White kept that momentum up throughout the outdoor season and earned himself a spot competing in the hammer throw at the NCAA Outdoor Championship.
White did not have his best day and ended up finishing at the bottom in 24th place with his toss of 206 feet, 10 inches. White will look to improve upon his stellar true freshman year in the offseason.
For Wilson, his day went slightly better.
After finishing in ninth at the NCAA Indoor Championship, the senior was looking to leave a bigger mark at the NCAA Outdoor Championships. That's exactly what he did.
Needing to have a top nine throw after three attempts to move onto the finals, Wilson did just that, earning seventh place through three throws with a shot put of 63 feet, 9.5 inches.
With being rewarded three more throws, Wilson was in prime position to sneak his way onto the podium.
The Clovis, California native managed to improve upon his earlier throws, recording a season best shot put of 64 feet, 6.5 inches on his sixth throw of the day. Unfortunately, other athletes also improved and that final throw, as Wilson landed in eighth place.
Washington will be back out there Thursday, June 10, with four more athletes competing at the NCAA Outdoor Championship. Madison Heisterman opens the day for Washington athletes in the 1,500 meter semifinal at 3:46 p.m.
Reach reporter Nathan Mathisen at sports@dailyuw.com. Twitter: @NathanMathisen
Like what you're reading? Support high-quality student journalism by donating here.