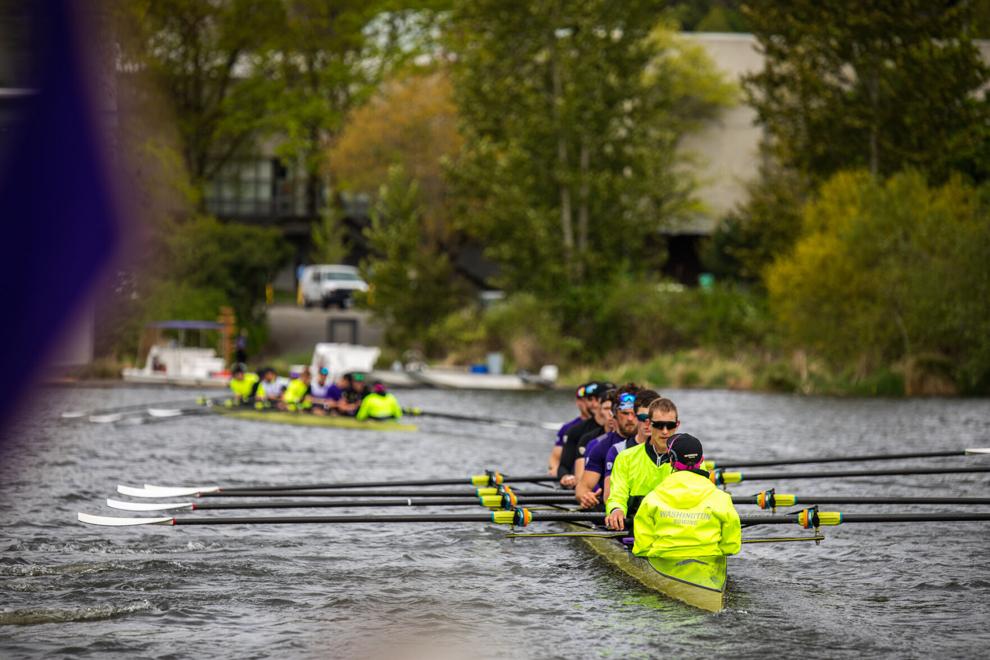 No hesitation.
That was the theme amongst the returning seniors for the Washington crew team. For some, it only took a couple hours before they knew that they had to come back and finish their collegiate rowing career on a high note.
"It was pretty easy," graduate student Sam Halbert said. "I probably thought about it for a few hours. The only thing holding me back was if I got to a master's program or not. I knew it's what I wanted to do, spend one more year with the team."
While the decision to return when given the opportunity to do so was easy, that option wasn't clear from the start.
When the 2020 collegiate rowing season was canceled due to COVID-19, the seniors were initially devastated. It appeared as though they were not going to get the storybook finish that many athletes hope for. 
"The uncertainty of it was definitely the hardest part," graduate student David Bridges said. "It was March and I was graduating and I was expecting to move on with my life and finish rowing in June, but instead I had to figure everything out three months earlier."
As the weeks passed, everything began to slowly unfold.
Emotions changed from sadness to optimism, as each of the senior rowers on the men's team filled out an interest form on coming back for another year. Then they each got a phone call from head coach Michael Callahan.
"It was tough, but at the same time I didn't have a lot of time for it to set in because almost immediately, my coach is calling saying, 'You should come back next year,'" Halbert said.
The same thing happened within the women's team, with head coach Yasmin Farooq remaining in constant communication with all of the senior rowers following the 2020 season's cancellation.
So far this season, the seniors' decision to come back for another year has paid off.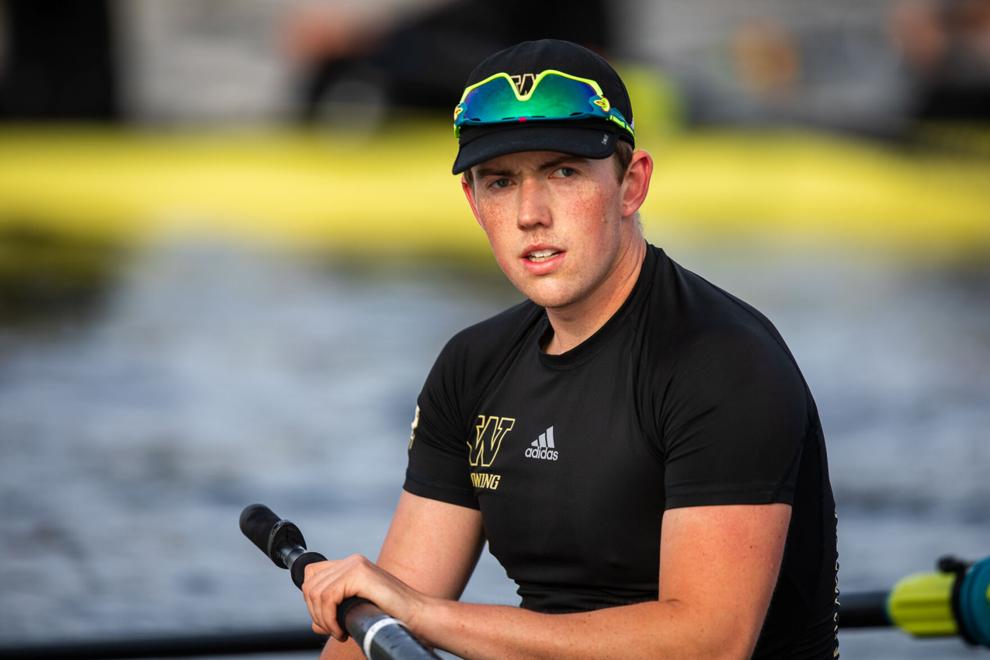 The women's team is ranked No. 1 in the country. The men's team is also ranked No.1. And neither team has lost a race in any regattas so far this season. 
"You can always recruit rowers, and there are better rowers out there than the graduate students that are returning," graduate student George Esau said. "Having race experience and the composure is something that you really learn over time. You may have younger people, but being able to know what goes on and being able to pass that down … is very important and it's been helping us throughout the season."
With the men's team having three rowers return for a fifth season and the women's team having five, experience will play a vital role at this year's unique Windermere Cup.
In a normal season, the two biggest events for the Washington rowing's regular season are the Windermere Cup and the Cal Dual. This year, those two regattas are combined into one all-important regatta.
"The Windermere Cup is one of the most exciting regattas every year," fifth-year Skylar Jacobson said. "This year, it's a mixture between Windermere Cup and Cal Dual, so we have Cal coming up to race us, which is kind of like our rivals. I can just tell the energy going into this weekend is a little different, just because of the heightened competition, but also just because of how special this race is."
Last year was the first time since 1946 that Washington and Cal did not hold a dual together, while this Saturday will mark the 34th year of the Windermere Cup.
When you ask a Washington rower what makes the Windermere Cup so special, the answer is more than likely the atmosphere.
"We're not the highest profile team, we're not Washington football, but during the Windermere Cup we feel like we're on top of the world," Bridges said. "The fan support, you hear it all the way down the race course, it's absolutely incredible … There is not a regatta like this anywhere, the only other place maybe is the Henley Royal Regatta in England; even so, this is louder. It's like taking a football stadium and putting it over 2,000 meters."
This year's Windermere Cup, however, will not have that same football game atmosphere, as with Washington state's COVID-19 guidelines, there will not be the traditional log boom across the course, and fans will be encouraged to watch the race from the livestream at home.
However, that doesn't mean that this year's Windermere Cup has any less meaning to the rowers. It's just going to be different.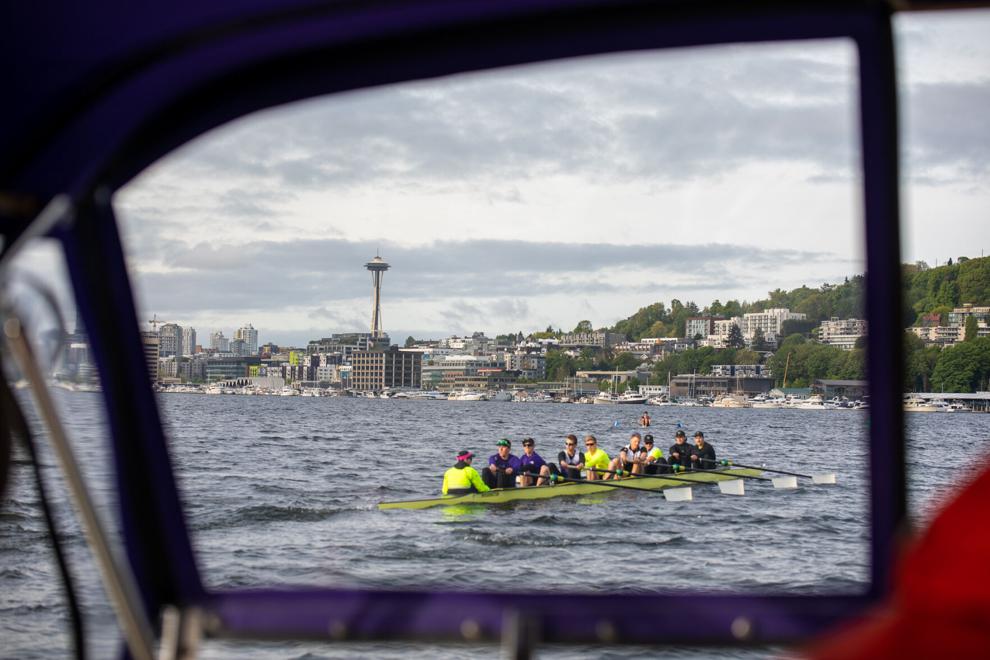 "This year I think it's going to be more of a determination of how much we've been working and how much effort we've put in," Esau said. "Racing California is obviously a very important race for us, and it's a big metric for how fast we are as a crew. Being able to come out and race California, we have a lot of respect for them, so kind of sharing this moment with them of how much we've put in over the two years is special in a different way."
As the Windermere Cup gets under way at 8:45 a.m. Saturday morning, there is more than just the pride of beating Cal on the line — there is also the importance of winning every race as the teams prepare for the championships.
"The winner of the varsity eight race gets these really cool looking jackets, so I think we're all hoping to get those," Jacobson said.
Schedule:
8:45 a.m. – Men's Open Event

8:52 a.m. – Women's Open Event

8:59 a.m. – Men's Collegiate 3v8+

9:06 a.m. – Women's Collegiate 3v8+/Novice 8+

9:13 a.m. – Men's Collegiate V4+

9:20 a.m. – Women's Collegiate V4+

9:30 a.m. – Men's Cascade Cup

9:40 a.m. – Women's Cascade Cup

9:55 a.m. – Men's Windermere Cup

10:10 a.m. – Women's Windermere Cup
Reach reporter Nathan Mathisen at sports@dailyuw.com. Twitter: @NathanMathisen
Like what you're reading? Support high-quality student journalism by donating here.