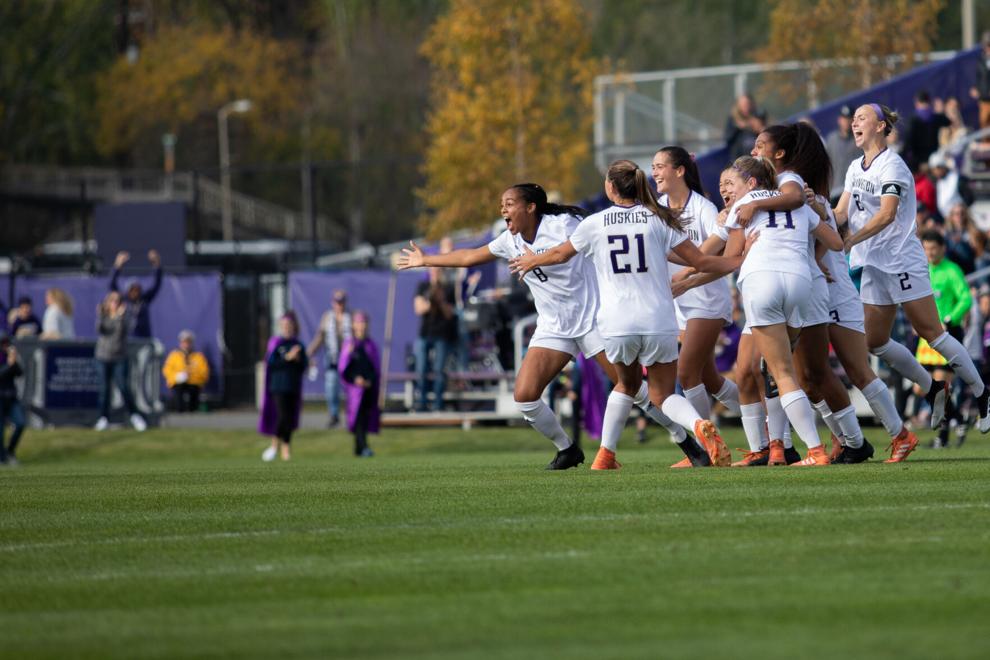 Nicole Van Dyke hasn't coached a soccer match in nearly 14 months.
The Washington women's soccer coach arrived from UPenn last January after legendary UW coach Lesle Gallimore retired following her 26th season. If the cross-country move and task of stepping filling Gallimore's shoes wasn't enough, the COVID-19 pandemic shut things down before Van Dyke's new team could really get going.
But just as Van Dyke embraced other challenges, she's making the most of the obstacles thrown her way, finding new ways to connect with the fresh faces as virtual video calls became the new normal.
"It wasn't always easy," she said. "Zoom fatigue, they'd rather be on the field, a global pandemic, and so many things going on. But it opened up a lot of conversations and we were able to put an emphasis on some things that tend to get put on the back burner when you're in the thick of a season. I do value that time, though, but at the same time the kids are ready to get back."
Along with women's soccer, men's soccer, men and women's cross country, and volleyball, all moved from their traditional fall seasons to the spring, with the next few months shaping up to be some of the busiest in UW Athletics history.
After months of training in smaller groups, Van Dyke's Huskies are finally cleared for higher contact practices as they gear up for their first spring season, which kicks off Feb. 6 against Portland.
Despite having to practice with face coverings and adjust training routines, Van Dyke is taking advantage of the opportunity to do things differently.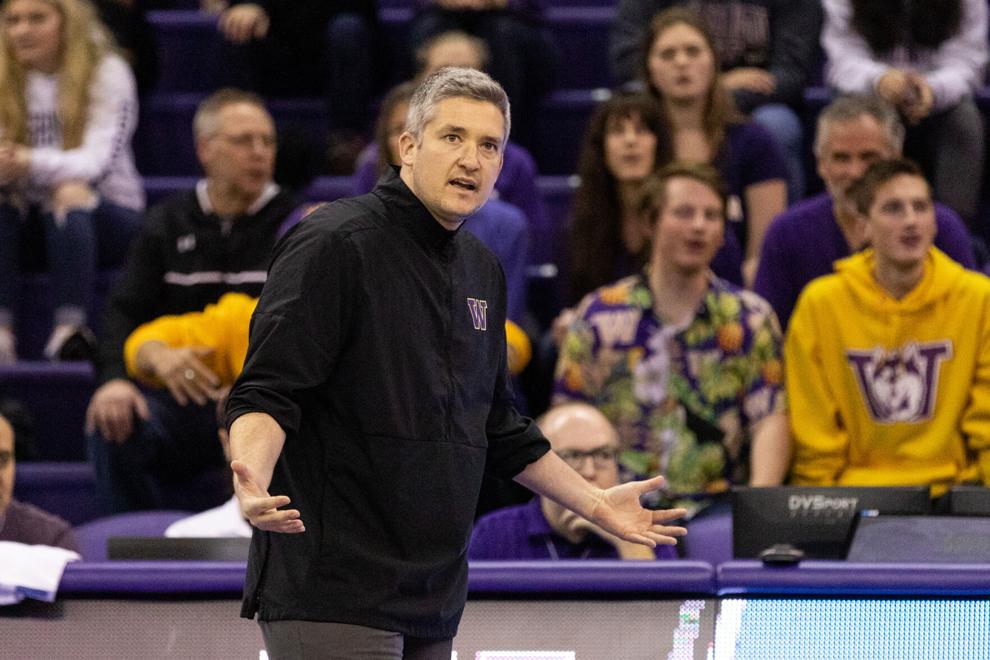 "We really just focus on what we can do, rather than what we can't do," she said. "We really just reframe a lot of things. UW Athletics found a way for us to get back and be together and that [is] really important to us."
Van Dyke isn't the only coach eager to get her team back on the field, though. Washington volleyball coach Keegan Cook has also endured an extraordinary wait to return to competition.
"We've been at this for quite a long time," he said. "Normally we have 21 days before our first match, and now we've had four months plus some additional time this winter. It's been a new experience that I'm really thankful for. We've had an opportunity to work with a lot of our young players over an extended period of time before they have to play our first match. Pretty thankful for that extra time before we compete."
The Huskies normally begin competition in the fall even before classes start, throwing their new players into the fire right away. This year, the team has been able to learn at a slower pace, with a full quarter of classes before winter break, something that Cook has been appreciative of, especially with the large roster turn-over.
The volleyball team also faced some challenges in training, as Washington was not allowed to practice blocking for much of the fall, per NCAA guidelines. Now deemed a "medium-risk" sport, fewer restrictions are in place as the Huskies build toward their season, which begins this upcoming weekend.
Despite all the on-field changes and unusual amount of sports competing at the same time, one of the biggest differences about the upcoming season will be the lack of fans in the stands.
"That's one of the things we all miss," Van Dyke said. "The alumni support, the fanbase, and we're a well attended event at the university and across the conference. I think having young soccer players in the community who support our girls and see them as role models, and the ability for our players to interact with the community, we've found remote ways to do that, but it's one of the things we miss."
Reach reporter Anthony Edwards at sports@dailyuw.com. Twitter: @edwardsanthonyb
Like what you're reading? Support high-quality student journalism by donating here.