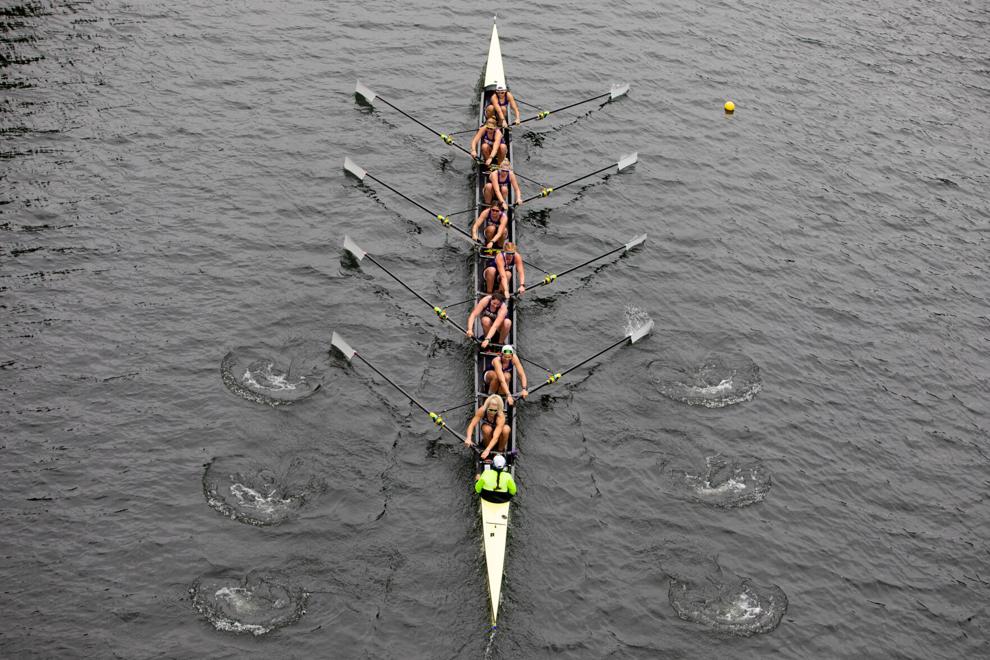 The No.1 Washington men's and women's rowing teams had to dig deep in order to take down Cal's No. 2 and No. 5 teams Saturday.
The Huskies faced the No. 2 ranked Cal men's team and No. 5 ranked Cal women's team for their first home regatta in two years. Understandably, the teams were both a little more excited and a little more nervous than usual heading into the Windermere Cup.
"Most definitely [it means a little more] you could tell the moment we launched, honestly all week all season we've been gearing up for this race," men's senior captain Steven Rost said. "There's a lot of excitement, a lot of nerves going into it. Not racing last year for sure added to it, but we just made sure we trusted the process and trusted each other."
That feeling of trust is something the team has been working on all year, with one of the teams' key themes this season being cohesiveness and "doing everything together".
Saturday proved that practice and working together has paid off, as the Washington men's varsity eight won the Windermere Cup race with a time of 5:42.40, compared to the Cal boat's time of 5:47.05. Still, that five second win was close compared to previous races on the year for Washington.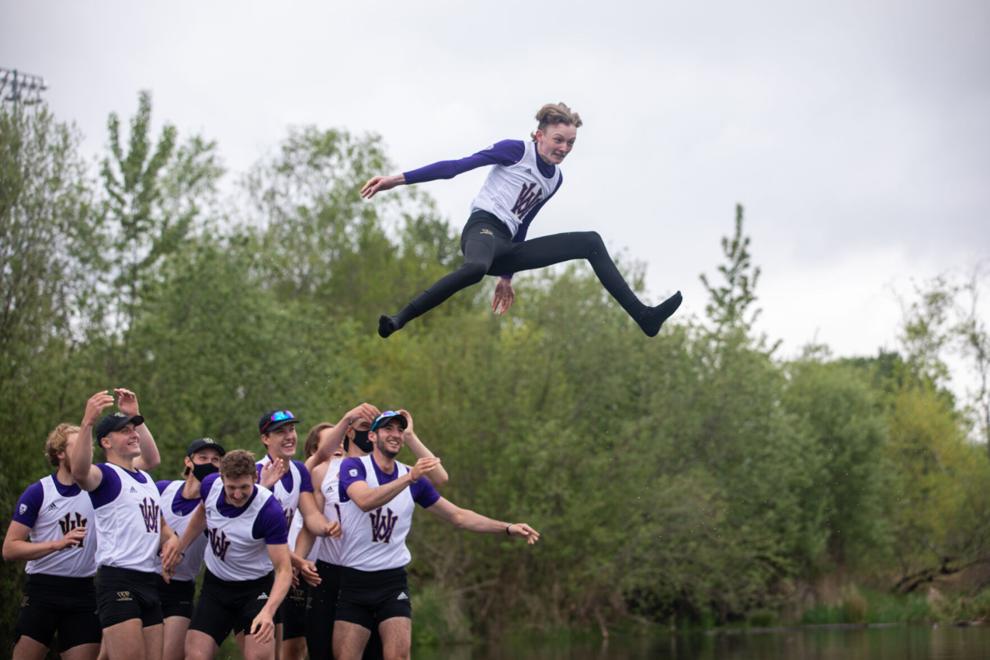 "We have a lot of experience, a lot of savvy," head coach Michael Callahan said. "I think it showed, the top two boats were really very patient and then they knew when to take over the race at what moment."
The patience was clear, as after 500 meters, Washington was trailing Cal by just under one second at the split. Washington then made that time up and was exactly dead even with Cal after 1,000 meters, before they pulled away in the last 1,000 meters.
The women's boat felt the same thing. 
"This race has been kind of a big lead up to it because it's the only home race we had this season," fifth year senior Tabe Schendekehl said. "Cal Dual is always a big deal and having it on the home course always feels special. Having that be the last race, together with the Windermere Cup was really intense emotionally, but it was awesome. I think we all just tried to channel that energy and enjoy it."
The team definitely did enjoy it, as the Washington women's team won the Windermere Cup with a time of 6:28.30, compared to Cal's time of 6:39.36. Unlike the men's team, the Washington women's team put the oars in the water and built a lead from the get off, reaching the first split at 500 meters 2.5 seconds before Cal.
"That was pretty awesome," head coach Yasmin Farooq said. "They had traction from the first stroke, it was really cool… Even though we didn't have the crowds and the log booms like we usually do, you could definitely feel the magic out there."
Overall, Washington's victory over Cal has definitely given them some great momentum as they turn their attention towards the Pac-12 Championships in two weeks.
"It's one step, we were reminding a lot of the guys last night too, that this is one step in a three step process: this race, then the Pac-12s and then the IRA," Callahan said. "I think what we really want to do is show all the hard work and how far we've come as a program. The guys are really tight, the team's really tight right now and we wanted to see that in the boat speed today and I think you did."
Both the Washington men's and women's teams will be back in action Sunday, May 16 in Gold River, California for the Pac-12 Championships.
Other notes from the Windermere Cup
The Washington women won the Erickson Cascade Cup with the second varsity eight, rowing a time of 6:32.00.

The Washington men also won the Erickson Cascade cup with second varsity eight, rowing a time of 5:45.82.

Washington men's four varsity eight won the first race of the day over Cal, rowing a time of 5:57.44

Seattle Pacific's women's first varsity eight defeated Washington's second novice eight. Washington rowed a time of 7:11.22, compared to SPU's time of 7:02.82.

Washington won the men's collegiate four race over Seattle Pacific with their time of 6:45.85.

The Washington women won the collegiate varsity four race over Cal, rowing a time of 7:13.81.

Cal defeated the UW in the men's third varsity eight, rowing a time of 5:52.65 compared to Washington's time of 5:59.28. Of note in that race, Washington did "hit a crab", which is when an oar gets stuck in the water, and in this instance it brought the entire boat to a near stop.

The Washington women's third varsity eight won the sixth race of the day with a time of 6:40.70. Washington's novice 8 boat also actually came in second with their time of 6:47.47, just beating Cal's boat that rowed a time of 6:48.86.
Reach reporter Nathan Mathisen at sports@dailyuw.com. Twitter: @NathanMathisen
Like what you're reading? Support high-quality student journalism by donating here.